Are you a marketer looking to achieve success in your career? Then it's crucial to understand the leadership behaviors that the best marketers possess. At the core of these behaviors is accountability for results, which sets the foundation for effective people leadership and team-building. Along with exhibiting broad influence across the organization and making clear decisions, the best marketers run their business like owners, driving its success.
To develop these essential leadership behaviors, marketers need to focus on developing their marketing skills, gaining on-the-job experiences, and consistently assessing and addressing any gaps in their knowledge. Whether you're a seasoned marketer or just starting, understanding these leadership behaviors is key to achieving long-term success in the industry.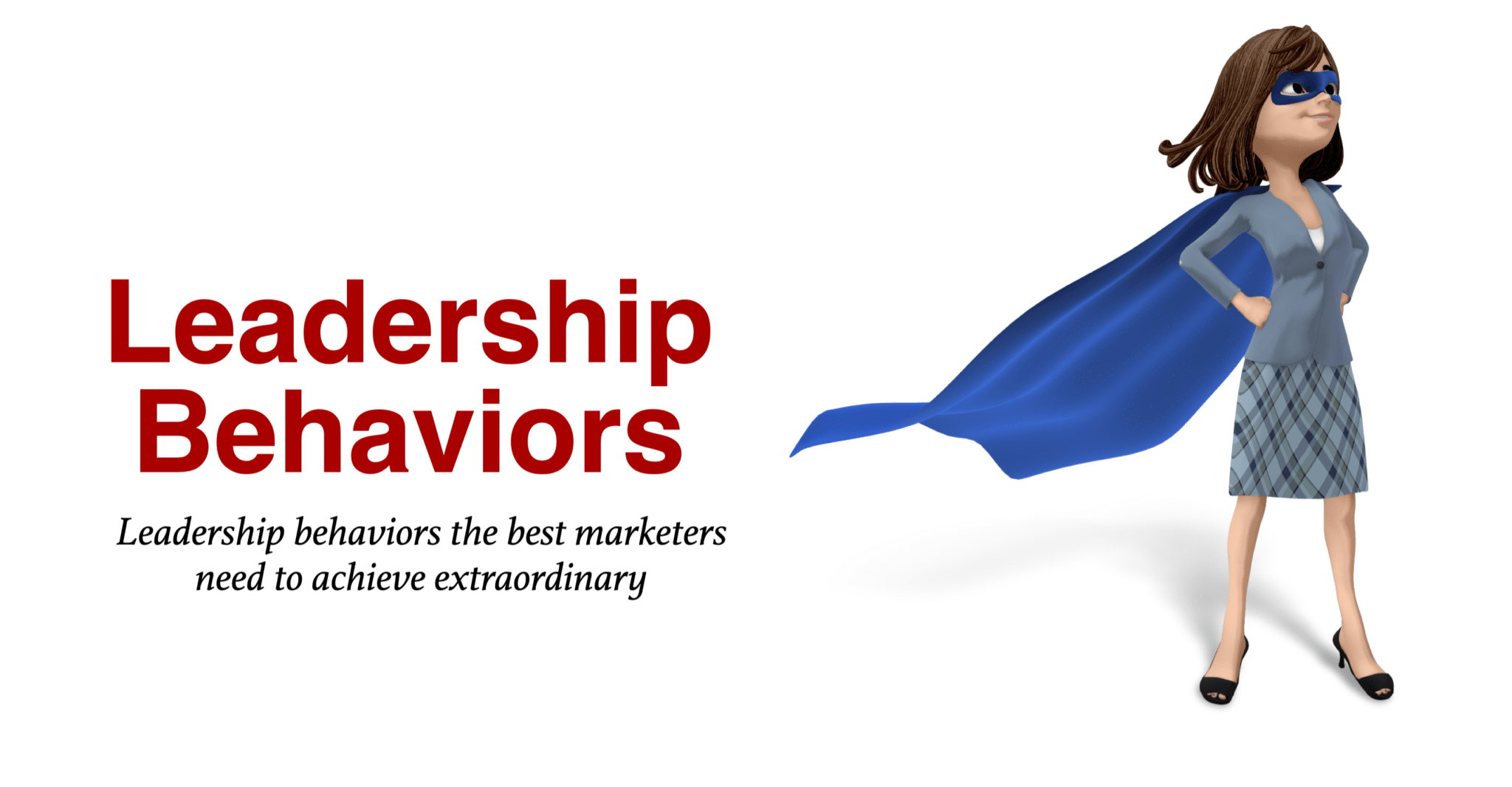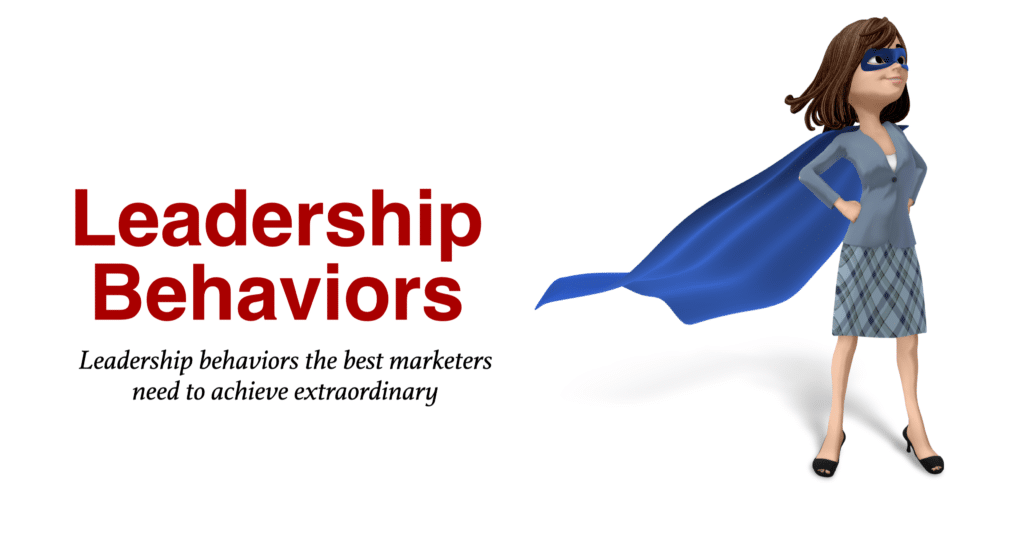 The leadership behaviors you should focus on
If you're a marketer aiming for success, it's crucial to understand the leadership behaviors that make the best in the industry stand out. At the heart of these behaviors is accountability for results, which extends to holding everyone accountable and staying on strategy while getting things done. Additionally, the best marketers must learn to work with every functional group throughout the organization, taking on people leadership, managing their core team, and showing a genuine interest in their people's development.
Exerting broad influence across the organization is also key, and the best marketers should make decisions and control the strategy when executing through others. They should cast their influence into other functions by thinking about what others need and bringing a consistent and predictable style that exhibits leadership under pressure while being flexible and accommodating to others.
Running the business like an owner is also crucial, as the best marketers must be accountable to both the long-term outlook and short-term profit of the brand. They must make decisions that benefit the brand, consumers, customers, marketplace, and society, and live and breathe the culture of those who work behind the scenes of the brand.
The 20 leadership behaviors of the best marketers
To be a successful brand leader, it's essential to develop these five leader behavior areas, which break down into 20 overall brand leader behaviors. As you move up in marketing roles, these leader behaviors become just as important as the skills you acquire along the way. So, let's dive in and explore the leadership behaviors that every marketer needs to succeed in their career.
1. Accountable for performance and results
The four behaviors that make you accountable for results.
The best brand leaders take complete responsibility for everything that happens on the brand and take responsibility for everyone who works on the brand. There are no excuses, just explanations with a plan to fix. Marketing is about knowing the right thing to do and then make it happen. The best brand leader does both, while those who fail, likely only do one. They either don't know what to do, or they fail in working the system to make it happen. 
1. Hold everyone accountable for the goals of their tasks. 
To successfully execute a project, it's important to recognize that it involves a group of subject matter experts. As a leader, you need to understand the unique motivations and work styles of each team member and inspire them to deliver their best work.
2. Be the one who makes it happen. 
As the brand leader, it's crucial to ensure that the project is completed on time without compromising on details. You're the only one accountable for the end result, and the team should deliver it to you. Stay on top of the project details, and work closely with your team to take prompt action in case of any slippage, and bring the project back on track.
3. Stay on strategy, eliminating the ideas not focused on the vision/strategy.
Steer clear of projects that consume resources but don't contribute to achieving your brand's vision. Use the planning and execution process to ensure that the work you commit to aligns with your strategy.
4. Work the system behind the brand. 
Motivate each member of your team to produce their best work by consistently questioning them to comprehend the challenges they encounter. It's crucial to recognize when to let them work independently and when to collaborate with them to overcome any obstacles.
The best marketers exhibit leadership behaviors that focus on owning the solution, execution, and recovery.
Owning the solution means pushing for execution ideas that are unique and align with the recommended strategy. You must also take responsibility for the outcome, whether it succeeds or fails, and develop a new solution to move forward.
In executing your strategy, you must avoid distractions and prioritize tactics that deliver the highest return on investment and effort. Do not get sidetracked by shiny new toys or hobbies that do not move your brand closer to your vision.
When mistakes occur, own the recovery. 
Stay aware of project details and hold team members accountable for delivering on expectations. Adjust to changes, knock down bottlenecks, and explain what went wrong while providing a plan to fix it and get back on track.
As a brand leader, you must recognize and eliminate any hobbies that waste resources and focus on projects that provide the highest return. Remember, it's not about choosing the best option; sometimes, the "don't do it" option is the best course of action. Own your leadership behaviors and be accountable for driving your brand's success.
Take your brand knowledge to new heights with our Beloved Brands playbook
Beloved Brands is a comprehensive guide that covers the fundamentals of brand management. It goes deep on strategic thinking, brand positioning, brand plan development, advertising decisions, media planning, marketing analytics, and the brand financials. This is an opportunity to build your marketing skills to help your career. And, it will provide you with the roadmap for driving growth on your brand.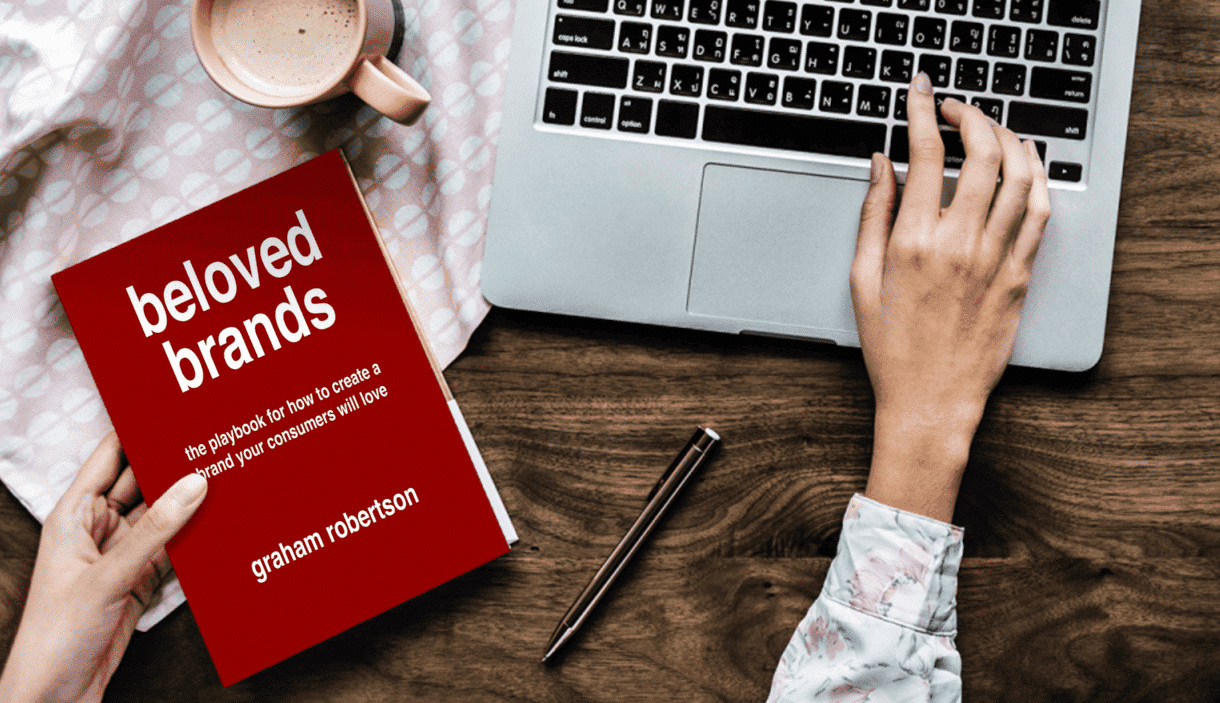 Marketers see Beloved Brands playbook as a go-to resource, as they keep it within arm's reach for any new project. We are thrilled to see that it has received a 5-star rating from nearly 90% of Amazon reviewers. Additionally, we have also created playbooks for B2B Brands and Healthcare Brands, catering to specific industries.
2. Take on a people leadership role
It's possible to feel relieved that your team is capable of handling day-to-day tasks, allowing you to focus on strategic thinking. Alternatively, you may believe it's your responsibility to correct your direct reports' weaknesses to avoid tarnishing your image as a manager. I've witnessed each of these management styles from those I've worked under and those who have worked under me. However, these approaches do not make for the best brand leaders.
Instead, strive to be better.
Coaching your team on daily execution is necessary, but as a leader, you must keep your team focused on what's essential. Maintain regular communication with each team member to ensure they're working towards solutions that drive business results. It's easy to create busy work or overwhelm your team with too many ideas.
The best brand leaders create other great brand leaders.
As you read through the skills, behaviors, and experiences for marketers in this book, consider how you can utilize them with your team. Use these tools to help your people achieve their career goals. Coach and teach them on the essential marketing skills they need and challenge them on their behaviors, setting them up to learn from on-the-job experiences.
As the team leader, tap into the pride of your team members. Get to know each person and observe what they're most proud of. Use that pride to set challenges for them and reward them in positive ways that push them to achieve what they never thought possible.
The four people leadership behaviors you need
5. Manage your core team:
Manage your core team by emphasizing focus, communication, solutions, and results. Utilize each team member's strengths to drive your brand forward and achieve business success.
6. Take a genuine interest in your team members' development and careers. 
Build a personal relationship with each individual and understand their unique skill set and areas for improvement. Establish a realistic plan for their career growth and support them in achieving their goals. If your team members know that you have their best interests at heart, they will be more motivated to give their all.
7. Coach, teach, and guide your team to achieve their highest potential. 
The better your team members perform, the better your brand will do. Inspire them to excel, and offer constructive feedback when they succeed and guidance when they struggle.
8. Provide honest assessments and feedback to your team members. 
Use your judgment to determine the appropriate level of feedback, whether it's immediate or reflective. Identify areas of strength and challenge each person to improve in areas where they need to grow.
3. Broad influence across your organization
Learning how to exert influence across different departments and individuals within an organization is one of the most challenging behaviors for a leader to master. As a brand leader, you will need to work closely with sales, operations, R&D, finance, outside agencies, and other teams responsible for delivering the customer experience.
It's important to remember that often, the people you interact with will be intermediaries, so you must ensure they effectively communicate your message and decisions to others in the organization. However, your expectations for each expert may not always align with what motivates them in their job.
The best brand leaders can effectively control the overall strategy while still allowing for freedom in execution by the experts on their team. This requires the ability to understand and work with each team member's strengths, motivations, and work styles to achieve the desired results.
The four behaviors that help you exhibit broad influence:
9. Make decisions using active listening.
When entering a meeting, actively listen to seek out the opinions of experts to gather enough information to make an informed decision.
10. Control the strategy
As a brand leader, it's important to maintain control over the brand strategy while also being open to highly creative ideas in the marketing execution.
11. Exert your influence
Build strong relationships with cross-functional experts to earn their trust and be able to exert your influence throughout the organization.
12. Think of others beyond themselves
Show empathy towards others and consider the pressures and challenges they face. Use questions to understand their issues and provide an ideal solution with a clear perspective.
Working with everyone across the organization
Salespeople prioritize building relationships with their customers while balancing their needs with the needs of the brand. They will present customer issues and want to negotiate on behalf of their customers. Marketers tend to struggle with negotiating and may be inflexible. By listening to the concerns of salespeople and being open to program adjustments, they will be more willing to communicate your brand message to their customers.
Supply chain managers want to analyze performance data to provide accurate forecasting and logical conclusions. They expect decisive answers from you to communicate your brand needs to manufacturing plant managers and suppliers.
As a brand leader, you must adapt to the needs of each expert you work with.
Agency account managers want you to be open to new marketing ideas and provide clear direction and expectations to run an efficient agency team for your business. They want you to inspire their team to provide their best ideas for your brand.
Finance managers will challenge your strategies and invest in smart ideas that drive revenue growth. They want to avoid surprises and are responsible for delivering expected profits. To be successful with finance, you need to be organized and stay on top of your business.
Your product development team wants you to explore new ideas while staying on strategy. You need to leave room for invention and innovation that drives progress beyond what you can come up with alone.
You need to be flexible and adjust your style to meet the objectives of each team member. Failure to adapt may lead to misaligned brand objectives.
4. Authentic style of engagement
Everyone in the company wants to understand who you are as a leader. They seek to learn about your motivations, how you inspire others, how you handle conflicts, and how you make decisions. While exhibiting good behavior is straightforward, conflicts may arise, and they want to see how you handle debates, negotiations, and resolution of issues, as this can only be observed during conflicts.
Once people get to know you, they want you to remain consistent in your approach, making it easier for them to approach and engage with you, resulting in smoother business transactions that enable them to deliver great results for your brand.
It's not just about being likable or having a charming personality. It's about showing up in a consistent style with a predictable mood, understanding the impact you have beyond your team, displaying leadership under pressure, and being flexible and accommodating to others.
The four behaviors you need to build your consistent, predictable style:
13. Be
aware of your impact on others within your team and beyond. 
No matter your level, you will be seen as a leader, as you are the one who makes decisions based on each subject matter expert's recommendation. 
14. Exhibit leadership under pressure
The four most significant pressure points include the pressure to deliver business results, the ambiguity of unknown situations or solutions, what happens when there is a dramatic change, and the pressure to meet deadlines. 
15. Each type of pressure impacts how you exhibit your leadership personality. 
It is easy to be a great leader when things are going great, but what happens when things don't go well. Recognize what each type of pressure does to your style, take on that pressure, and work to show up in a consistent, predictable way. 
16. Strive to stay consistent in how you show up to others. 
Your experts will always present their views to you, and you will be expected to decide. How you show up to them will impact how honest they are with you, and how they will respect and support your decision.  
Be the flexible leader who admits mistakes and challenges yourself. While people want you to be predictable and consistent, they also want to see you grow as a leader and adjust to new ways. Never look like you are stuck in your ways, unwilling to adjust to people or situations. 
5. Run your business like an owner

Regardless of your position, it is essential to operate the business as if you own it. You are responsible for both the brand's long-term health and short-term profit performance. The least effective marketers make decisions and take actions based on selfish and personal reasons aimed at boosting their resumes.
Having an owner's mindset compels you to think critically, weighing all factors and stakeholders before making a decision. Ignore vanity metrics and awards. You must focus on running the business and delivering profits.
The four behaviors you need that exhibits brand ownership:
17. Act like the brand CEO.
The marketer sits at the center of the spoke of the company, surrounded by functional leadership who provide advice based on their expertise, with you inspiring, questioning, listening, and then serving as the ultimate decision-maker  
18. Make smart, selfless decisions
Hold everyone and themselves accountable to balance the long-range and short-term health and profit, not for the pure benefit of your career or personal wealth. If you have purpose-driven reasons beyond profit, that's great, but profit helps you deliver those purpose-driven reasons beyond your wildest expectations. 
19. Exhibit your purpose
Make the purposeful, smart choices that are good for the company, consumers, customers, market, and society at large.
20. Live and breathe the culture of those who work behind the scenes of the brand. 
Your people will be watching your every move, and to bring the values, beliefs, and behaviors to life, you serve as the ultimate role model.
Bring a purpose to your leadership to connect with both employees and consumers, as you help define your brand soul. Ikigai (生き甲斐) is a Japanese concept that means "a reason for being." It is an intersection of what you are good at, what you love, what the world needs, and what you can be paid for. 
Translating this idea over to the brand leader, I want you to find the intersection of these four elements:
First, does it fit with what consumers need or want?

Second, does it deliver your passion for loving what you do? 

Third, does it fit the core values of your team?

Finally, can you build a beloved and successful branded business?
Your brand purpose will come to life at the intersection that meets the consumer needs, fulfills your passion, stands behind your values, and yet still builds a successful branded business. The decisions you make should benefit the brand, consumers, customers, marketplace, and society. As the leader, live and breathe the culture of those who work behind the scenes of the brand.  
On a classic marketing team, there are four key levels:

Assistant Brand Manager.
Brand Manager.
Marketing Director or Group Marketing Director.
VP Marketing or CMO.
To illustrate, click to zoom in on the brand management career pathway. 
At the Brand Manager level, it becomes about ownership and strategic thinking within your brand plan. Most Brand Managers are honestly a disaster with their first direct report, and get better around the fifth report.
When you get to the Marketing Director role, it becomes more about managing and leading than it does about thinking and doing. To be great, you need to motivate the greatness from your team and let your best players to do their absolute best.
And finally, at the CMO level, you must create your own vision, focus on your people to make them better and shine, drive the business results, and run the processes.
Our Beloved Brands Marketing Training program will make your team smarter.
If you are running a marketing team, you will always benefit from having a smarter team. When you invest in our marketing training program, you will help your team gain the marketing skills they need to succeed. As a result, you will see them make smarter decisions and produce exceptional work that drives business growth.
We'll work with your team to help them learn more about the five core marketing skills: Strategic Thinking, Brand Positioning, Marketing Planning, Marketing Execution, and Brand Analytics. Most importantly, your marketers will learn new tools, concepts, and ideas to trigger new thinking. To help their skills, we get participants to take each tool on a test run. Then, we give feedback for them to keep improving. 
To illustrate, click to zoom in on the brand management career pathway. 
Strategic Thinking:
Our marketing training teaches brand leaders how to ask tough strategic questions to slow everyone down and engage in debate of options to move forward. To start, you will be given various tools to approach strategy in a thoughtful, analytical way. Importantly, marketers need learn how to change brain speeds to move from a strategic thinker style to uncover what is holding back a brand, and onto an instinctual thinker style on marketing execution.
We introduce our Strategic ThinkBox that allows marketers to interrogate their brand. Importantly, our ThinkBox pushes you to take a holistic look at the brand's core strength, competitive landscape, tightness of the consumer bond, and business situation.
Brand Positioning:
Our brand positioning process teaches how to decide on the target market, consumer benefits, and reasons to believe. To start, you will learn to define the ideal consumer and frame the definition with their biggest needs, consumer insights and their enemy. Then, we provide our benefit cheatsheets to help learn how to discover the functional benefits and emotional benefits that a brand can deliver. Importantly, marketers need to make a decision on trying to stake out a unique space that is motivating to consumers, and ownable for the brand.
Learn to use our brand idea tool and see how it helps to communicate the brand idea to everyone across the organization. Finally, marketers will learn how to take the brand positioning work and translate it into a brand concept, brand story, and a brand credo.
Marketing Plans:
We see the marketing plan is a decision-making tool on how a brand will spend their limited resources. Moreover, the marketing plan communicates the expectations to everyone who works on the brand. Importantly, we teach marketers how to put together the vision, purpose, goals, key issues, strategies and marketing execution plans.
Learn how to write key issue questions and strategic statements that forms the foundation of the marketing plan. In addition, our marketing training provides various marketing planning templates including our one-page brand plan and ideal Marketing Plan presentation deck.
Marketing Execution:
Our marketing execution training starts with the concept of our Marketing PlayBox that matches up to the Strategic ThinkBox. To keep marketers on strategy throughout the execution stages, our Marketing PlayBox helps find in-the-box ideas that meet four dimensions: they are focused on our target, fit with the brand, deliver the message, and execute the strategy.
To start, we show how the creative brief sets up the PlayBox, serving as the bridge between the plan and execution. We go through the creative brief line-by line and give you examples of the best and worst. Importantly, you will learn to use our Creative Checklist to help make smarter decisions on creative communications. We workshop how to give feedback to your agency based on gaps you see with the checklist.
Learn to make media decisions that match up to your consumer's purchase journey. In addition, we provide a similar Innovation Checklist to compare innovation ideas.
Brand Analytics:
Our comprehensive brand analytics training teach brand leaders how to lead a deep-dive business review. We outline the best analytical thinking so you can become a well-rounded marketer.
Learn to look at the marketplace, consumer analytics, channels of distribution, competitors or other brands in their industry. And, learn assess the brand itself. Importantly, you will learn how marketing funnels can help assess the brand's performance. We provide 64 analytical questions that marketers can ask of their brand. Finally, we show how to understand the financial performance indicators of the brand.
Take a look at our Marketing Skills assessment tool to see how you or your marketing team measure up.
For more information on our Beloved Brands Marketing Training programs, click below or email Graham Robertson at [email protected]