The best brand leader plays the most crucial role in the creative advertising process. While they are not designed to be experts, they need to know enough to make advertising decisions, but never enough to do the work.
When you tell your execution experts what to do, you will eventually get one answer… SURE! If you ask your execution experts what you should do, it will lead to an abundance of options to explore. And, if I told you that how you show up impacts your work, would you show up right?
With the increasing speed of advertising, brand leaders have taken one step in and often find themselves embedded in the creative development. If you are now doing the work, then who is critiquing and who is deciding if the work is good enough and if it fits your strategy? Even using "internal agencies" creates a blind spot. Indeed, brand leaders need to step back and let the creativity unfold.
There is a leadership advantage in being the least knowledgeable person in the room. While it may sound strange at first, when you are a layer removed from the specialist who does the work, it allows you to think, question, challenge and make decisions on choosing the right advertising. Focus on the strategy, but stay clear-minded enough to judge if the advertising is good enough or reject if it is not. 
Act like a leader as you head into the creative process
It takes a unique skill to be able to inspire, challenge, question, direct and decide, without any expertise at all. As we engage experts, the respect we show can either inspire greatness or crush their creative spirit. From my experience, the best advertising people I have worked with would prefer to be pushed rather than held back. The last thing they want is for you to ask for their expertise, and then tell them what to do.
The best advertising must balance being creatively different and strategically smart.
When ads are smart but not different, they get lost in the clutter. It is natural for marketers to tense up when the creative work ends up being "too different." In all parts of the business, marketers are trained to look for past proof as a sign something will work. However, when it comes to advertising if the ads start too similar to what other brands have already done, then the advertising will be at risk of boring your consumers, so you never stand out enough to capture their attention. Indeed, push your comfort with creativity and take a chance to ensure your ad breaks through. 
When ads are different but not smart, they will entertain consumers, but do nothing for your brand. Undoubtedly, your advertising must be smart enough to trigger the desired consumer response to match your brand strategy.
How to predict advertising success
Let's take this creative thinking to a predictive advertising model, changing the creatively different to branded breakthrough, and the smart strategy becomes motivating consumers.  
The branded breakthrough is "how you say it." It uses creativity to capture the consumer's attention within the clutter of the market while linking your brand closer to the story. And, the motivating message is "what you say." You have to communicate the main message to connect with consumers memorably, so the ad sticks enough to move consumers to see, think, feel, or act differently than before they saw the ad.
To illustrate, click on the diagram to zoom in. 
When judging advertising, the most important thing I look for is to ensure the creative idea within the ad that drives the attention, tells the brand story, communicates the main benefit and sticks in the consumer's mind. Importantly, when you see a story, device, copy, or a visual that does not fit with the delivery, then you have a red flag. You run the risk that the creativity of the ad works against your objectives. 
The ABC's of Advertising: Attention, brand link, communication stickiness
Here are four questions to ask:
To illustrate, click on the ABC's of advertising to see details.
The best marketing execution uses in-the-box creativity. Indeed, we believe there is great marketing execution that uses emotional advertising, humor, feel-good ads, and consumer insights. 
Importantly, we have posts on writing creative brief, running the advertising process, making advertising decisions, and media plans. 
Moreover, read how to conduct your own marketing research, social media plans, and how to lead the innovation.  
Our creative advertising checklist
In your next creative advertising meeting, you should think fast with your instincts, while trying to represent your consumer. View the advertising through the eyes of your consumer. Try to see the work how they would see it. I would not even let my agency do a setup to the ads. I said, "Just show me the work as though I see it on TV." I felt any setup or explanation clouded my judgment and impacted my instincts. As you are sitting in that decision-making hot seat at a creative meeting, here are challenging questions to ask yourself. 
To illustrate, click on the diagram to zoom in. 
What does your gut instinct say? 
You might be coming from a 3-hour meeting and it is not easy to change speeds as you head into a creative meeting. Relax, find your creative energy, let it soak in, and use your quick-twitch instincts. Do you love what the ad has the potential to do? Will you be proud of this ad as your legacy?
Does the ad deliver the strategy? 
Slow down with some thinking time after the meeting. In a quiet place alone, make sure it delivers your strategy. Does the ad match up to the objective in the creative brief? Will it achieve the desired consumer response? Will it have an expected market impact and brand performance? Don't over-think and talk yourself out of a good ad that works.
Will the ad build a bond with consumers? 
Importantly, will it speak directly to the consumer target, leverage consumer insights to connect, deepen our bond with our consumers, or build memories and rituals?
Does the ad fit with the brand  and distinguish it in the market? 
Will it deliver the brand idea, leverage your creative assets, and fit with the tone of the brand? Clearly, does it use the functional or emotional benefits to own a competitive space that is motivating to consumers and ownable for the brand? Indeed, is the ad different enough to capture attention within the clutter? As a result, does the creative naturally set up the main message and move consumers to think, feel, or act?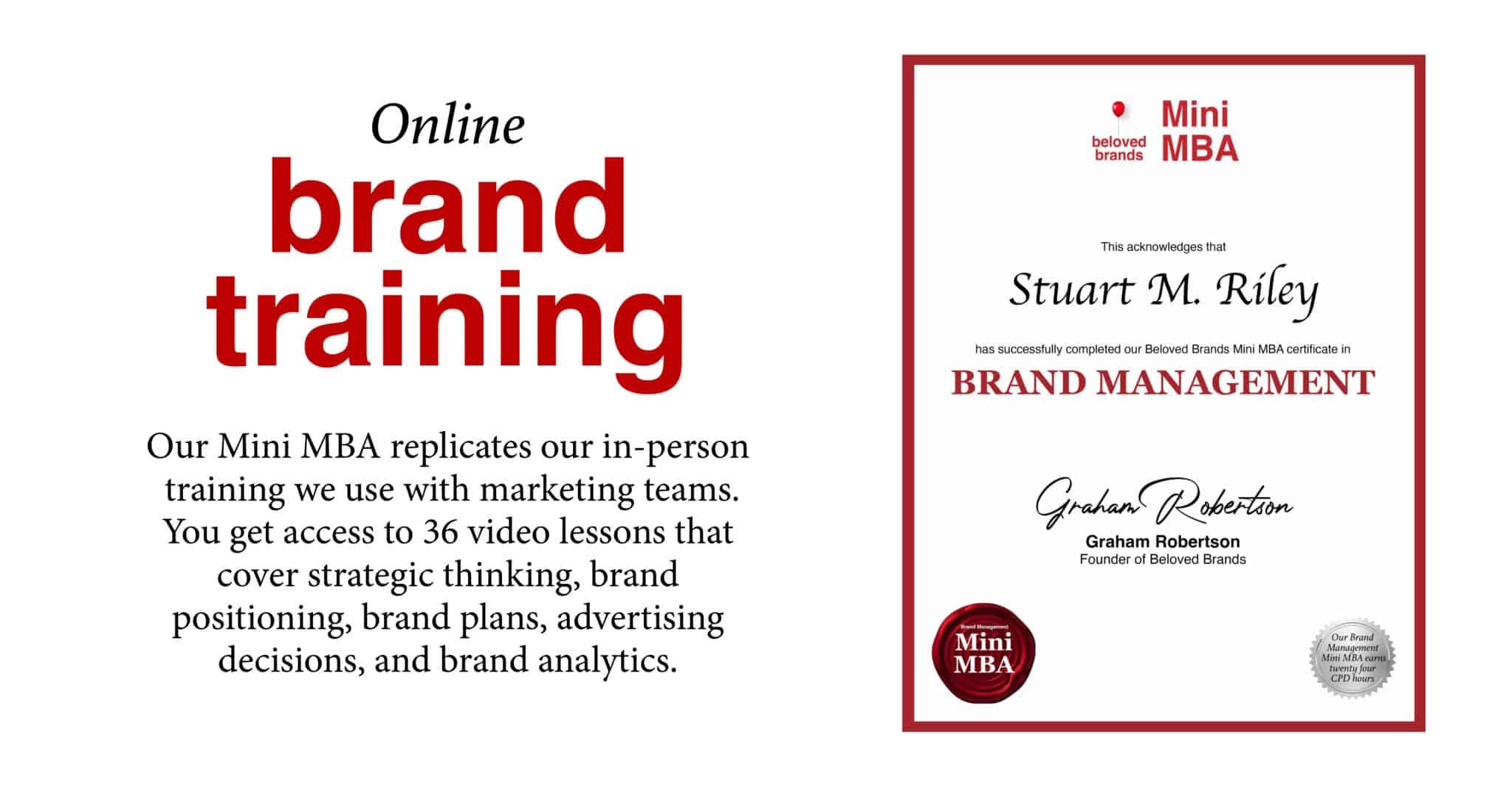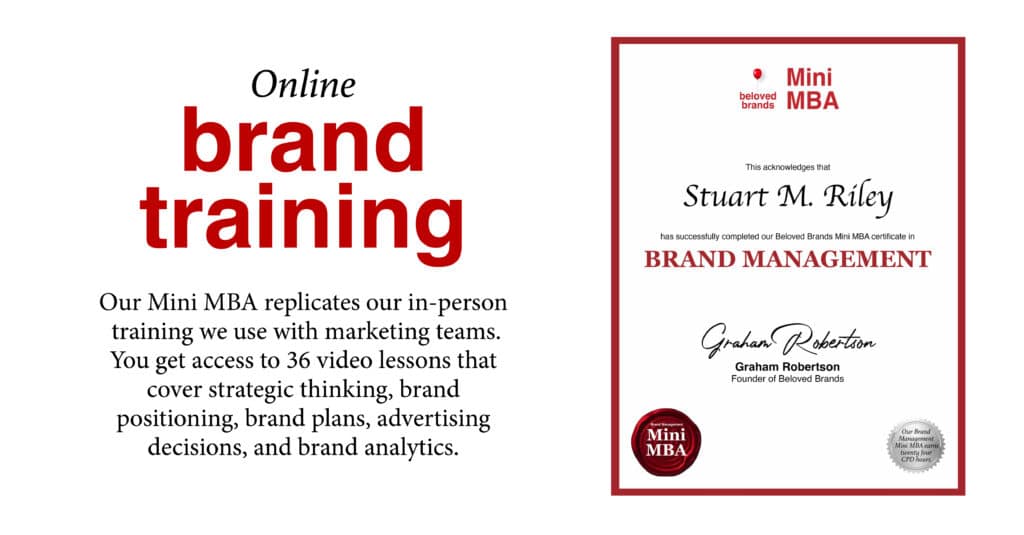 Making advertising decisions
You have three choices: Approve, reject, or change the work. From my experience, brand leaders rarely approve creative ideas outright. There also seems a reluctance or fear to reject outright. So marketers mistakenly assume their role is to change the ads. I see too many marketers come to the creative meeting with a pen and paper and start to write feverishly all the recommended changes they have for each ad. 
The problem is if we marketers are not talented enough to come up with the ad in the first place, why do we think we are talented enough to change the ad? Clearly, you are a generalist, surrounded by experts. Indeed, use your experts. 
Next time you go into a creative meeting, use the checklist, and score each point high, medium, or low. Look at the most significant gaps. Then, take those gaps, and create directional feedback, to move the creative team. Stop giving the creative team your solutions, and give them new problems. Think of your feedbacks a game, where you want to move the creative work into a better space, without giving them the exact answer.  
If the creative brief is a "box" that creates a problem for the creative team to figure out, then use your feedback to create a new "box" for them to solve. Use your feedback to challenge and create a new problem for your agency to figure out the solution.
The best creative people I know would rather be pushed to do better work, then held back to settle for OK work. Importantly, our greatness as a brand leader has to come from the experts we engage, so they will be inspired to reach for their own greatness and apply it to our brand.
When I was a VP of marketing, I remember when one of my brand managers brought in an awful print ad for my approval. I looked at this boring ad, wondering where to begin my feedback. It was apparent he saw this ad as a mere task on his to-do list. Clearly, he had no passion for the work. And, I sat there for 3-4 minutes and tried to think of something to challenge him. It was so awful I had no advice on how to make it better. 
So I asked one of the best questions I have ever asked, "Do you love it?"  He said, "No, not really." I gently passed the ad back and said, "Bring me back something you love." 
The best brands win because of the passionate and lasting love they have established with their most cherished consumers 

While I hope it was an excellent lesson for him, it was an even more significant lesson for me. My passion has always driven my work. I wanted to see a passion inside everyone on my team. 
It was the first time I asked someone, "Do you love it?" but it indeed would not be the last. I began asking that same question to everyone who entered my office. I asked it of myself when I had to make a decision.  
We can never settle for O.K. Each time we reject O.K., the work gets better. It makes our expectations higher. When you have to love your work, you will fight for it, with your agency, your boss or anyone in the way.
Challenge yourself to get better at advertising
If you realized that how you show up as a client is the most significant factor in getting better advertising, would you show up differently? If so, then show up right.

Be one of your agency's favorite clients. Never treat anyone like they have to work on your business. Inspire everyone to want to work on your brand.

Undoubtedly, stay focused on one target, one strategy, one consumer benefit and one brand idea. Avoid the just in case list or adding one more thing.

When writing a brief or providing feedback, resist controlling the creative outcome. Give them your problems, not your solutions.

Importantly, be willing to fight anyone in the way of great work, even with your boss. You will start to see everyone on the team fight for you.

LOVE your advertising, and never settle for OK. Never approve OK advertising that feels safe. What signal do you think it sends everyone involved?