Nike is one of the beloved brands of all time, creating an idea and inspiration beyond their shoes. If you are on here to learn about advertising, I want to use the 10 best Nike ads to inspire you to learn to be a better marketer. So, let's just do it!
Nike does such a good job owning inspiration that when I see someone else copy this area, I think "wow that's a good spot, but that's so Nike." And, then when I see Nike try to get funny or cute, I think "That's not Nike, it's off strategy for the brand."
At Beloved Brands, when we measure advertising, we look at the ABC'S, that stands for Attention, Brand Link, Communication, and Stickiness. I will use this tool to look at see how some of the best Nike ads deliver. After 25 years, we know Nike's "Just do it" has been sticking in the minds and hearts of consumers. 
If you like this story, you will love our Air Jordan Case Study – How Nike and Michael Jordan changed the sports world. Click on this link to take you there: Air Jordan Case Study
Nike Ads stick in the consumers mind, and are memorable enough to move consumers. 
Surround your consumer with your creative idea, invest in your assets, engage emotionally, and build a deeper love with those who already love you.
Continue to build your creative idea. A goldfish will get bigger with a bigger bowl. The same holds for creative ideas. Build your creative idea over time, across various media, over many products to different targets and through multiple stories, each time adding to the idea.
The best example of growing your creative idea is the Nike "Just do it" campaign, started in 1988. Nike's creative idea of "Just do it" reflects the strategic brand idea of, "Nike pushes you beyond your athletic boundaries." Nike has made the most of TV advertising, layering in new stories supporting the "Just do it" creative idea. 
Here are some of the best Nike TV ads:
Michael Jordan's "Failure" ad has him speaking about the many times he has been entrusted with the last shot, only to fail to deliver.

With "Jogger" from the 2012 London Olympics, Nike used a heavy-set kid jogging at 6 a.m., to show how not all of us are superstars and challenges the average athlete inside all of us.

Nike launched their most controversial ad, in support of Colin Kaepernick. From a PR perspective, one simple tweet by Colin Kaepernick touched off a huge Twitter storm.

"If you let me play sports" from the early 1990s, an emotional ad that speaks to all the life benefits for girls who play sports. Adolescent girls deliver the copy lines of "If you let me play sports, I will have more confidence, be more likely to leave a man who beats me or suffer less depression."

Dream Crazier featured Serena Williams, sent an extremely powerful and inspiring message to women about the double standard women face when trying to go beyond what you can ever expect.

The 10 best Nike Ads of all time.
If you let me play sports
I love this ad. Watching my daughter engage in sports, I could see the positive impact sports had on her. Using children to deliver extremely serious lines helps capture attention, by creating an incongruence with what consumers expect. The extreme language in the copy resonates with meaningful consumer insights about how consumers feel to drive high communication. 
Using consumer insights to tell a compelling human-interest story is a great technique to closely connect with your target market, then closely link your brand to the insight. The inspirational message creates goosebumps and will stick with consumers. 
To view the Nike ad, use the ▶️ controls to play or volume buttons.
For the GOAT (greatest of all time) this shows a glimpse of the human side of Michael. The ad's communication attempts to humanize all the mistakes Jordan made. This is clearly geared to gaining attention to those in the mass audience. MJ has done more for the Nike brand than anyone. Placed during the playoff games, this is an immediate attention getter, by entertaining consumers. This technique helps gain attention by making viewers laugh, cry, or dance. People engage media to be entertained. 
Make your ad part of the entertainment. Be aware of the evolution of the art of creativity to make sure you match the latest type of entertainment. As much as movies, TV, or music evolve, so should your ads. 
To view the Nike ad, use the ▶️ controls to play or volume buttons.
In September of 2018, Nike launched its most controversial ad, in support of Colin Kaepernick. From a PR perspective, one simple tweet by Colin Kaepernick touched off a huge Twitter storm. Regardless of the controversy, this is one of Nike's best. The poetic copy is beautifully written and the related visuals are flawless in telling their story. The controversy itself added to the attention it grabbed. Loved, hated and debated on social media. 
Two years later, as Black Lives Matter became a mainstream movement, Kaepernick's controversy became more accepted. This is a great example of creating shareable content. Over the last decade, everything has become about creating content that is so engaging consumers want to share it on social media. The key is to use high impact storytelling ads that are highly entertaining, deeply emotional, or inspiring enough to engage and captivate consumers.
To view, use the ▶️ controls to play or volume buttons.
Charles Barkley: "I'm not a role model"
Maybe not quite inspiring but truthful. This is long before all the disgraced athletes–Lance, Tiger, Kobe–and keeps it real as to athlete vs. celebrity vs. role model. This was a highly controversial message and generated a ton of media attention, as sports talk shows debated this message for weeks. 
This ad is completely incongruent with what consumers expect. This technique is an excellent choice to help brands stand out from the clutter. Consumers notice when you are so different from what they expect or so different from what they are watching at the moment. Many brand leaders are afraid of this technique because it is a higher risk, less certain type of creative.
To view, use the ▶️ controls to play or volume buttons.
If this doesn't get you off your ass and go to the gym, then nothing will. This is a highly challenging ad that talks about all the possible excuses, but with a surprise ending that takes away all those excuses. The aggressive tone helps gain the consumer's attention, the ending helps communicate and stick. 
This is a great example of creatively amplifying your brand's consumer benefit. Bring the idea to life by exaggerating the worst version of the consumer's enemy, to help set up your brand as the solution that will move consumers to buy. This technique results in some of my favorite Ads.  
To view, use the ▶️ controls to play or volume buttons.
Twenty years after let me play, Nike leveraged Serena Williams to continue to inspire women to pursue their greatness through sports. The idea of 'behaving crazy" is a frustration for female athletes that she has spun into something inspirationational. This is one of the ads that gets closest to telling the story behind Nike brand purpose to move consumers. Use your brand's values, beliefs, and purpose to express your brand's background story in an engaging way that will move the consumer. 
To view, use the ▶️ controls to play or volume buttons.
From the 2012 Olympics, this is one of my favorite Nike ads. I know this one receives mixed reviews but I believe in all of us there is someone who is fighting against what we were burdened with. In this case, it's the weight. But I love that he's trying. The creatie technique uses an extreme demonstration of the consumer benefit by finding a creative extreme torture test to showcase your brand's most motivating consumer benefit. 
To view, use the ▶️ controls to play or volume buttons.
This is a highly attention-grabbing ad. Nike created a hip-hop track, then matched up the bouncing basketballs to that track, giving the illusion of a very musical ad. I was in the kitchen the first time this came on the air, and based on the sound alone, I was drawn to the TV to see what was making this sound. Nike released a 'making of' documentary that aired on sports networks. I watched it. The attitude and entertainment value helps this ad to stick. 
To view, use the ▶️ controls to play or volume buttons.
For the 2012 London Olympics Nike continued its attempt to dominate the games without even sponsoring. This spot goes as far as showing all the different London's around the world. The communication of "Find your greatness" speaks to what the Nike brand is all about. No matter who you are and what you want to accomplish, reach down and find your own greatness. A beautiful idea. There was a survey asking who the Olympic sponsors were, and twice as many people said Nike than said Adidas.
To view, use the ▶️ controls to play or volume buttons.
I love the split-screen technique with 36 different pairings. Nike researched over 4,000 different video options to narrow it down to the perfect fittings. The ad delivers on Nike's stated purpose is to unite the world through sport to create a healthy planet, active communities, and an equal playing field for all. 
Nike doesn't want to let closed gyms or empty stadiums hold us back, and is showcasing the many ways that athletes continue to push forward. And, Nike continues to emotionally transform their brand. As you move from a functional to an emotional consumer benefit, from logic to passion, the advertising will begin to stick in the hearts of your consumers. 
To view, use the ▶️ controls to play or volume buttons.
Phil Knight, the founder of Nike was quite philosophical and very early on created some of the most amazing principles. Most importantly, the are in his words. 
One of my pet peeves is when leaders believe that strategy is somehow the more intellectual part of business. That's when your words get too theoretical and you try to use 'big words.' Use your real words. Keep them small and street wise. 
Our business is change: 
Phil Knight transformed Nike from a small company importing Japanese shoes to a global leader in athletic wear. This necessitated constant adaptation and innovation.
We're on offense. All the time: 
Knight had an aggressive business style, constantly pushing to expand Nike's footprint and market share.
Perfect results count — not a perfect process. Break the rules: fight the law: 
Knight has spoken about the importance of results and has been known for challenging the status quo, including battles with the US government over import tariffs.
This is as much about battle as about business: 
Throughout Nike's history, Knight embraced competition and recognized the challenges in building a business.
Assume nothing. Make sure people keep their promises. Push yourselves push others. Stretch the possible: 
Knight often spoke of the importance of effort, drive, and high expectations in achieving success.
Live off the land: 
Knight started with very little capital and had to be resourceful to build Nike.
Your job isn't done until the job is done: 
Knight led Nike as CEO for over 50 years, demonstrating long-term commitment and dedication.
Dangers: 
Knight was aware of potential pitfalls in business and navigated through numerous challenges during Nike's growth.
It won't be pretty: 
Knight has been frank about the difficulties and setbacks he encountered while building Nike.
If we do the right things we'll make money damn near automatic: 
Knight's focus was always on creating great products and serving athletes, believing that success would follow if they did these things well.
Lessons from the best Coke ads of all time
Over the past 100 years, Coca-Cola has been the best advertising brand. Sure, Nike and Apple have battled for the best ads over the past 40 years. But, they'd need to get to 2080 before challenging Coke's advertising legacy. Learn from the best Apple Advertising of all time
Apple advertising has delivered "simplicity" since the 1970s. Apple's advertising has been relatively consistent for over 40 years and incredibly connected with consumers. Importantly, we could build an Apple case study on the advertising alone. So we did!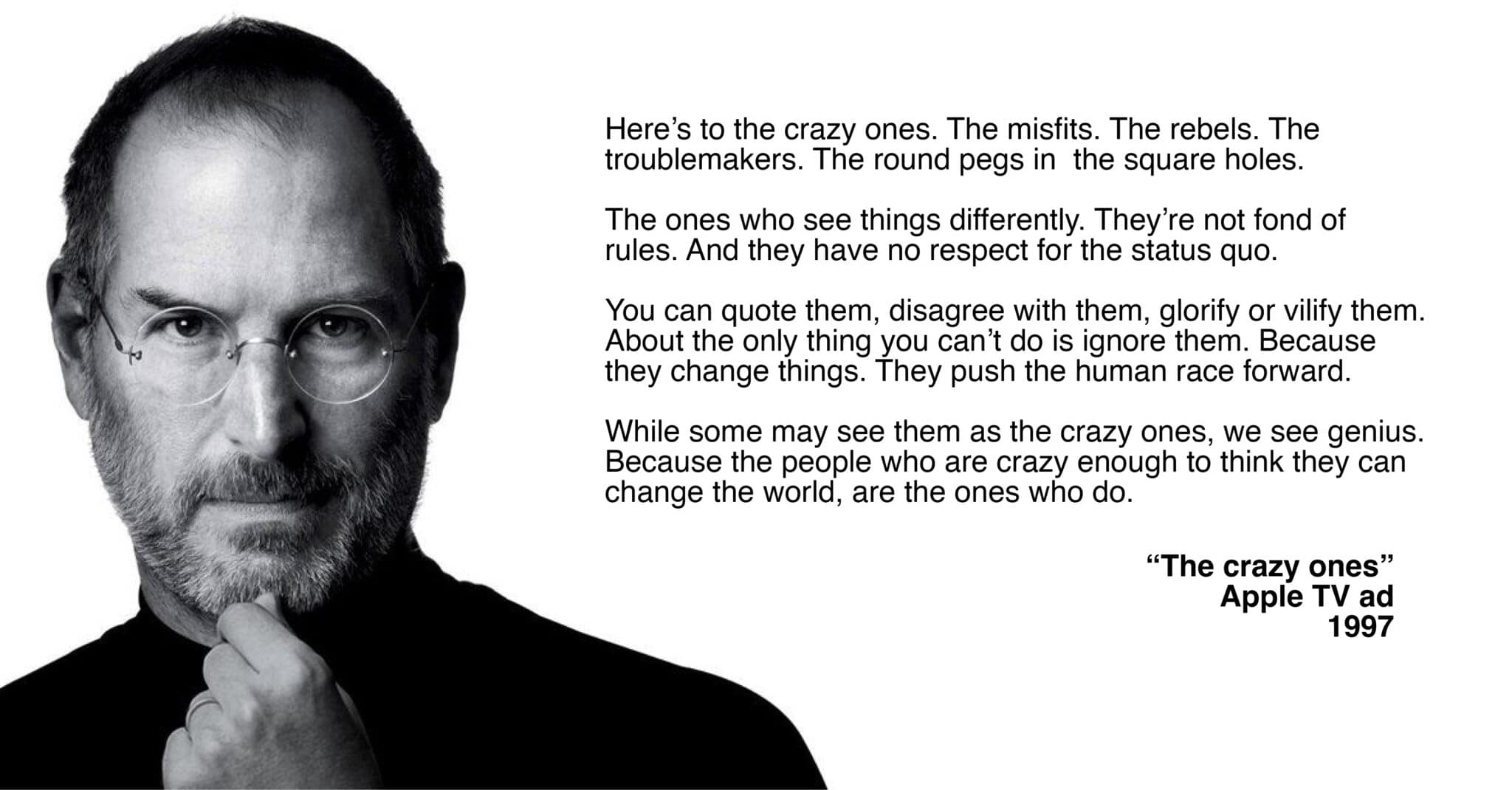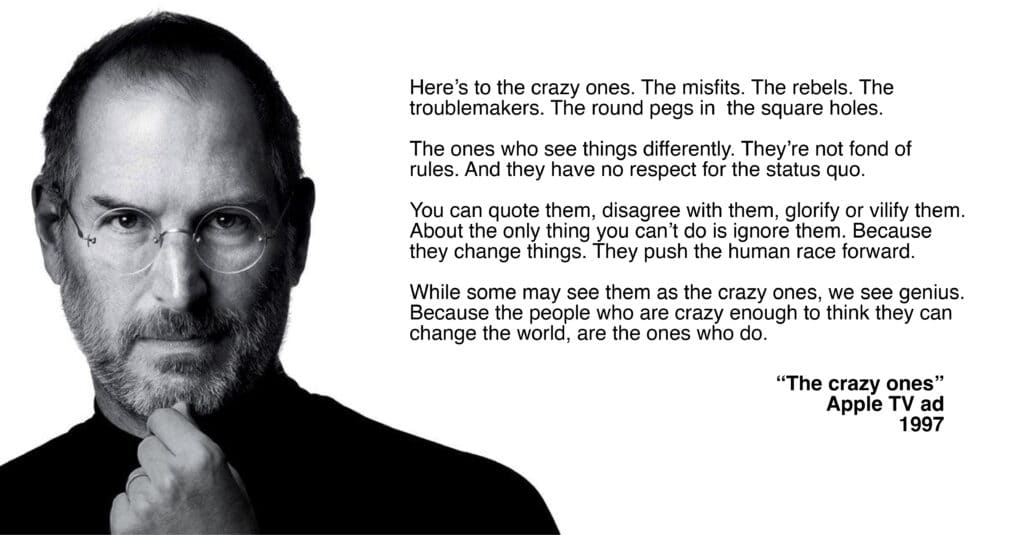 The courageous pathway to becoming a beloved brand
As a leading energy drink brand, Red Bull has become a household name across the globe. The brand is known for its high energy and exciting marketing campaigns. As well, Red Bull takes an innovative approach to product development. In this post, we will take an in-depth look at Red Bull's marketing execution, exploring how the brand has become so successful. I hope you can learn from its daring approach and boost your own business. When you think of energy drinks, Red Bull is probably one of the first brands that come to mind.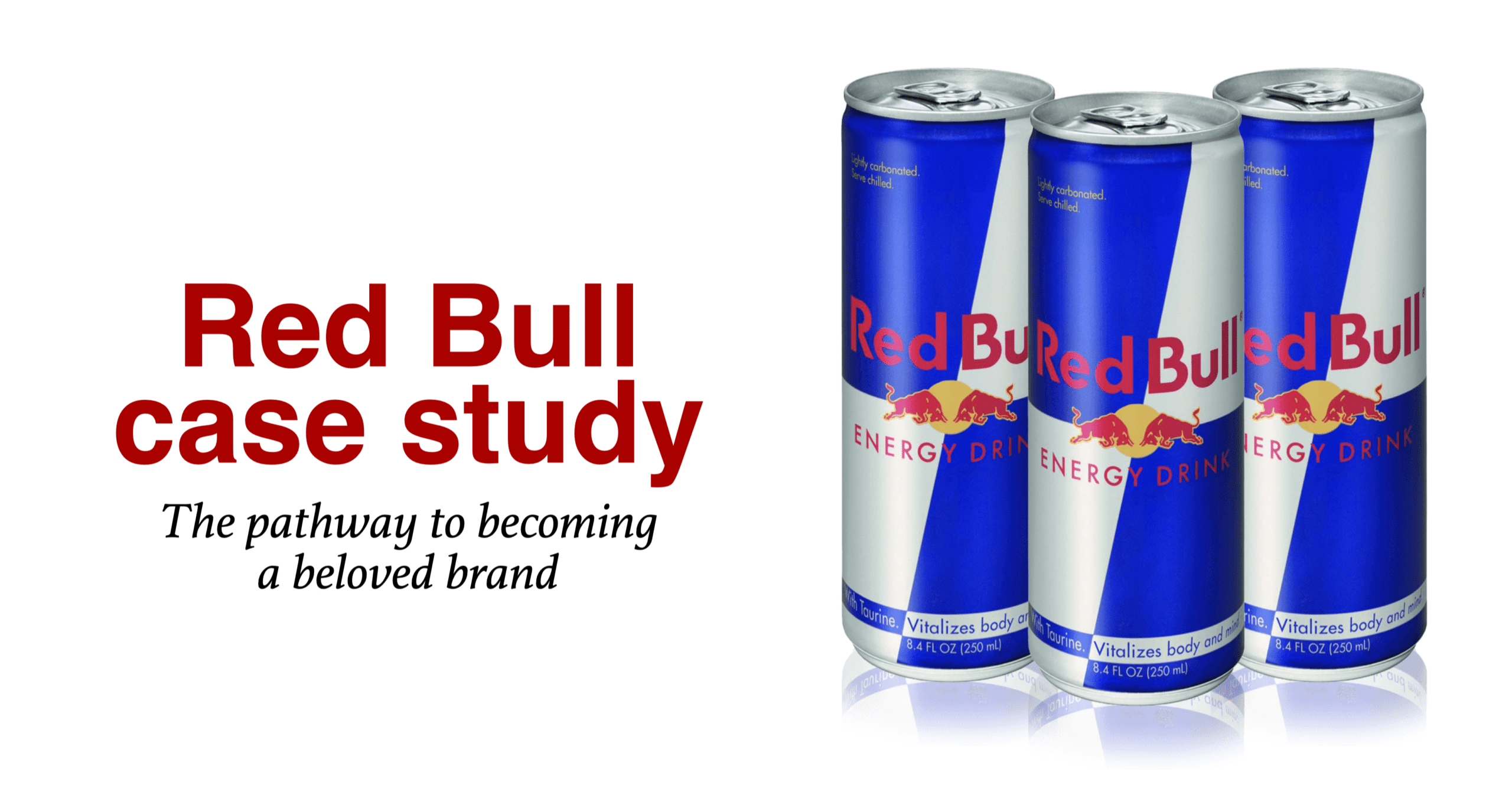 Our Red Bull case study focuses on Red Bull advertising, extreme sports, distribution, productive and innovation. They take chances most of us would be too afraid to do. This courage helps capture the attention of younger audience.