Undoubtedly, Nike and Michael Jordan's partnership in 1984 forever altered the landscape of the sports world. Few athletic shoes are as iconic and recognizable as the Air Jordan, a brand that bears the name of legendary basketball player Michael Jordan. For decades, this Nike sneaker has been a fixture in the athletic world, representing far more than just a piece of equipment. It has become a cultural icon, a symbol of status, and a fashion statement all in one.
In this article, we will delve deeply into the Air Jordan and examine what makes it so exceptional. We will explore its history, design, and the many ways it has influenced the realms of sports, fashion, and popular culture, all thanks to the immense popularity and influence of Michael Jordan.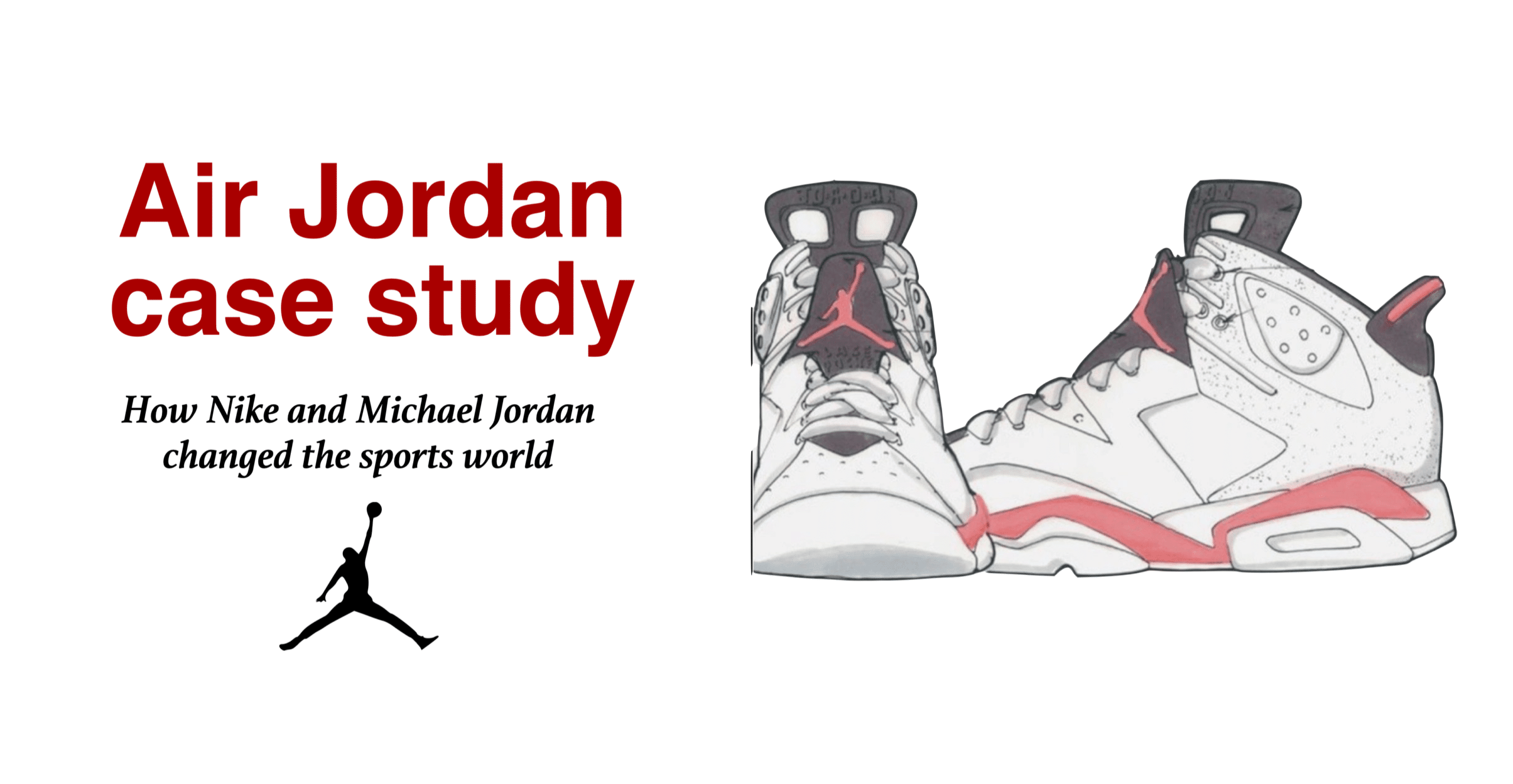 A Partnership Born from Ambition
Michael Jordan - A Rising Star
Initially, Michael Jordan was an up-and-coming basketball player at the University of North Carolina in the early 1980s. Jordan became slightly famous for hitting the game winning shot in the 1982 NCAA championship. 
In 1984, he was the number three draft pick in the NBA draft. As a result of his talent and charisma on the court, major sports brands sought to sign endorsement deals with him. However, most of the other sports brands didn't see him for what he would become. 
Nike - A Brand Seeking Expansion
Meanwhile, Nike was looking to expand its reach in the basketball market. Although the company had found success in track and field, it was searching for a flagship athlete to help it break into the basketball scene. 
In the early 1980s, Converse dominated the basketball marketplace with a 55% market share. Converse had Larry Bird, Magic Johnson, and Dr J on their roster. Nike was more known as a running shoe, who was trying to crack the basketball market. 
In 1984, Nike had 15% market share, and were struggling to crack the basketball market.
The Pivotal Deal Between Nike and Michael Jordan
Undoubtedly, Sonny Vaccaro, a sports marketing executive, played a significant role in the historic deal. Working with Nike, he focused on recruiting college basketball coaches. Phil Knight, Nike CEO tasked Vaccaro to find young players they could sponsor. As a result, Vaccaro becomes convinced that Nike should pursue who Michael Jordan, who he considers a generational talent. He saw the potential for both brand and athlete to build off each other. However, no one else shared his vision for building a shoe around one player. 
Deloris Jordan's Influence
Interestingly, Michael's mother, Deloris Jordan, contributed to the partnership. Initially, Michael preferred Adidas, but they showed little interest. Converse, another contender, failed to present an attractive offer. Nike, however, aggressively pursued Jordan. Consequently, Deloris persuaded her son to give Nike a chance, leading to a meeting at their Oregon headquarters.
Flat Fee and Sales Percentage
Uniquely, Nike's offer included a five-year deal worth $2.5 million, plus a percentage of sales from the Air Jordan line. This unprecedented contract proved lucrative, as Air Jordan became a hugely popular sneaker line.
Importantly, the contract also featured stock options and bonuses, securing Jordan's loyalty and encouraging top performance. Furthermore, this structure meant that the more successful Air Jordan became, the more Michael would earn.
While Converse led the basketball market in 1984 with $250 million in sales, the Air Jordan's sold a remarkable $167 million in the first year. Nike had estimated $3 million in sales. 
Impact on Sports Marketing
Ultimately, this groundbreaking deal transformed sports marketing and solidified Nike's status as a global sports powerhouse. The innovative contract, including a flat fee, sales percentage, and other incentives, set new standards for athlete endorsement contracts.
In conclusion, the collaboration between Michael Jordan, Deloris Jordan, and Sonny Vaccaro led to one of the most successful partnerships in sports history. Their combined efforts not only changed the sports marketing landscape but also turned Nike into the iconic brand it is today.
Air Jordan - The birth of a sneaker legacy
Air Jordan I - A Controversial Beginning
In 1985, Nike released the first Air Jordan sneaker: the Air Jordan I. Designed by Peter Moore, the sneaker featured a bold black and red colorway that initially drew criticism from the NBA, resulting in a $5,000 fine for every game Jordan wore them. This controversy ultimately generated massive media attention and increased demand for the shoe.
Marketing Strategy - Breaking the Rules
To capitalize on the controversy surrounding the Air Jordan I, Nike created a marketing campaign emphasizing its rebellious nature. Furthermore, the "Banned" commercial featured Jordan defying the NBA's uniform regulations, reinforcing the notion that the shoe was so revolutionary that it was banned from the court.
Marketers love creating scarcity, so consumers think they are getting something no one else can get. For an odd rule, the NBA banned the original Air Jordan shoes because the color ratio on the shoe did not include enough of the color white. Nike jumped all over this "banned" shoe idea to create this iconic Michael Jordan ad. 
Tinker Hatfield's Impact on Air Jordan and Beyond
Tinker Hatfield joins the Air Jordan team
Remarkably, Tinker Hatfield and the Air Jordan brand have been linked for over three decades. As a legendary Nike designer, Hatfield is celebrated for his innovative sneaker designs, significantly contributing to Air Jordan's iconic status.
I love this quote from Tinker Hatfield, the shoe designer for Air Jordan, speaking about how true breakthrough innovation must target and alienate at the same time. 
Too many marketers are afraid to alienate. Greatness will always alienate. Ok work won't. 
Early innovation must be focused on trend influencers, who are frustrated by status quo. The brand must own a small niche far enough away from competitors. Be willing to take on high risk marketing to break through clutter.  
At the early stages, the brand should not worry about the mass audience, because most times, those consumers resist 'brands that are very different' as they do not yet see the problem. Mass consumers will follow 'trend leaders' who not only identify new solutions, but will eventually create new problems. 
I love this mindset. 
The Turning Point: Air Jordan III
In 1987, Hatfield was assigned to design the Air Jordan III. Previously, the line was at risk of discontinuation due to underwhelming sales. Consequently, Hatfield introduced a sleek, stylish sneaker featuring the famous Jumpman logo, visible air unit, and unique elephant print design, thus revitalizing the Air Jordan brand.
Jordan vs. Mars Blackman (Spike Lee)
Back in the late 1980s, Nike used the odd combination of Michael Jordan and Spike Lee, using the fictional character, Mars Blackman, from Spike's "She's gotta have it" movie. I love these Michael Jordan ads. 
Pushing Boundaries with Each Model
Continuously, Tinker Hatfield challenged sneaker design norms with each new Air Jordan model. By incorporating novel technologies, materials, and designs, he maintained the brand's cutting-edge reputation.
Notably, Hatfield's Air Jordan XI, released in 1995, remains a fan favorite. With a patent leather upper, carbon fiber plate, clear rubber outsole, and sports car-inspired design, it is often hailed as one of the greatest basketball shoes ever.
Designing Other Iconic Nike Sneakers
Besides Air Jordan, Hatfield's design prowess extended to other Nike classics, such as the Nike Air Max 1, Nike Huarache, and the movie-inspired Nike Mag. Unquestionably, his impact on the sneaker industry has been monumental, with his designs still influencing contemporary designers.
In conclusion, Tinker Hatfield's immeasurable impact on the Air Jordan brand helped shape it into a cultural phenomenon. His innovative designs continue to inspire sneaker enthusiasts and designers worldwide. Without Hatfield, Air Jordan would not be the brand it is today, ensuring his legacy endures for years to come.
Abstract: The Art of Design | Tinker Hatfield: Footwear Design
In this Netflix documentary, learn how Tinker Hatfield's background in architecture and athletics sparked his game-changing shoe designs for Nike, including the iconic Air Jordan series. Well worth the watch.
The Iconic Jumpman Air Jordan Logo
Origins of the Jumpman Logo
The Air Jordan logo is one of the most recognizable and iconic logos in the world. The Jumpman, as it's often called, has become a symbol of both basketball and streetwear culture, and it has had a significant impact on clothing design over the years.
Firstly, the Air Jordan logo was introduced on the Air Jordan III in 1988, designed by Tinker Hatfield. Featuring Michael Jordan's silhouette in mid-air, the logo rapidly became a symbol of his exceptional athleticism and grace.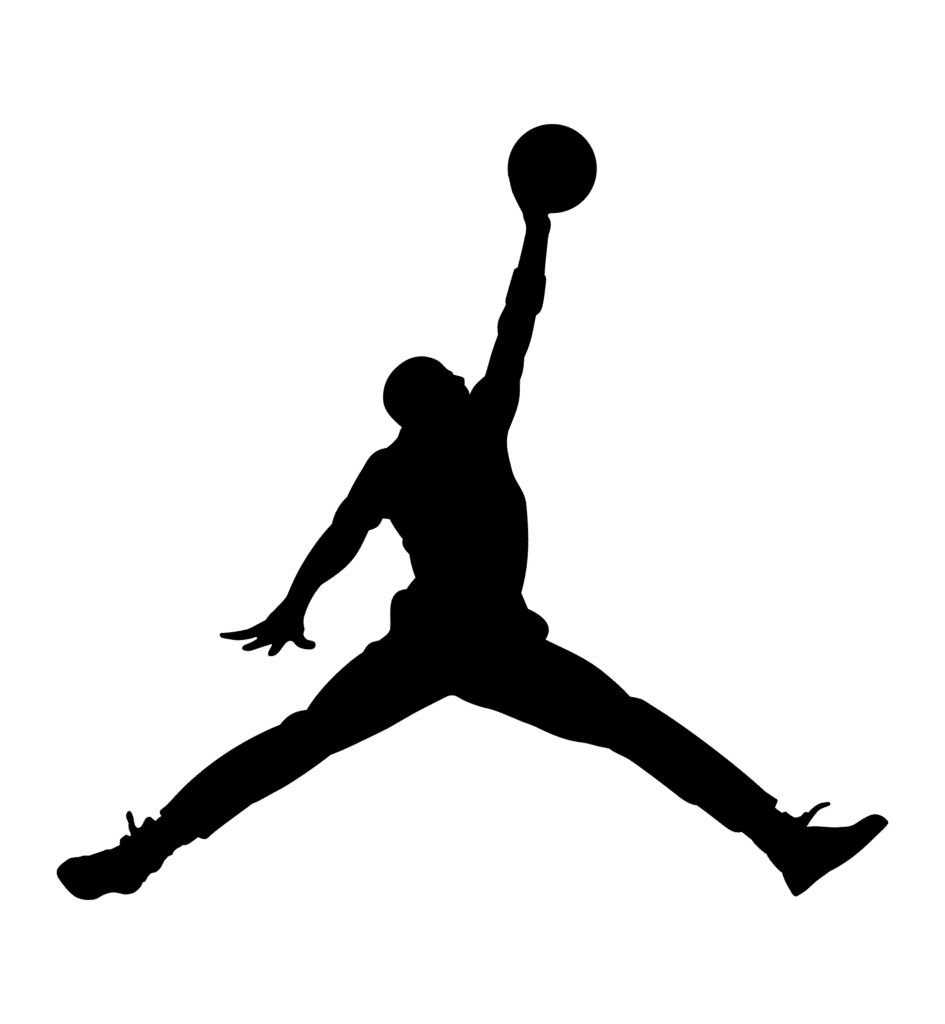 Growing Popularity of the Logo
Subsequently, as the Air Jordan line gained traction, so did the Jumpman logo. It started appearing on various clothing items, enabling fans to showcase their love for Michael Jordan and the brand while representing basketball culture and style.
Over time, the Jumpman logo evolved, maintaining a constant presence in streetwear and fashion. Adapted into numerous designs, it graced everything from understated t-shirts to bold graphics on hoodies and jackets.
Air Jordan TV ad - Michael Jordan failure
At the height of Jordan's career, Nike released an ad that spoke to how many times Michael Jordan has failed, and how that fuels him to succeed. 
I love the copy of this Michael Jordan ad. 
"I've missed more than 9,000 shots in my career. I've lost almost 300 games. Twenty-six times I've been trusted to take the game-winning shot — and missed. I've failed over and over and over again in my life. And that is why I succeed."
In conclusion, the Air Jordan case study demonstrates the power of strategic partnerships, innovative marketing, and cultural resonance. Nike and Michael Jordan's collaboration not only changed the sports world but also left an indelible mark on popular culture. Hence, it serves as a reminder that with the right combination of talent, vision, and determination, anything is possible.
Jordan Brand Annual Sales
2018: $2.8 billion
2019: $3.1 billion
2020: $3.7 billion
2021: $4.8 billion
2022: $5.1 billion
Today, the Air Jordan brand sells $5 billion, providing Michael Jordan with a passive income of $300 million per year from Nike. Read our post on the highest paid athletes. 
Michael Jordan's Hall of Fame speech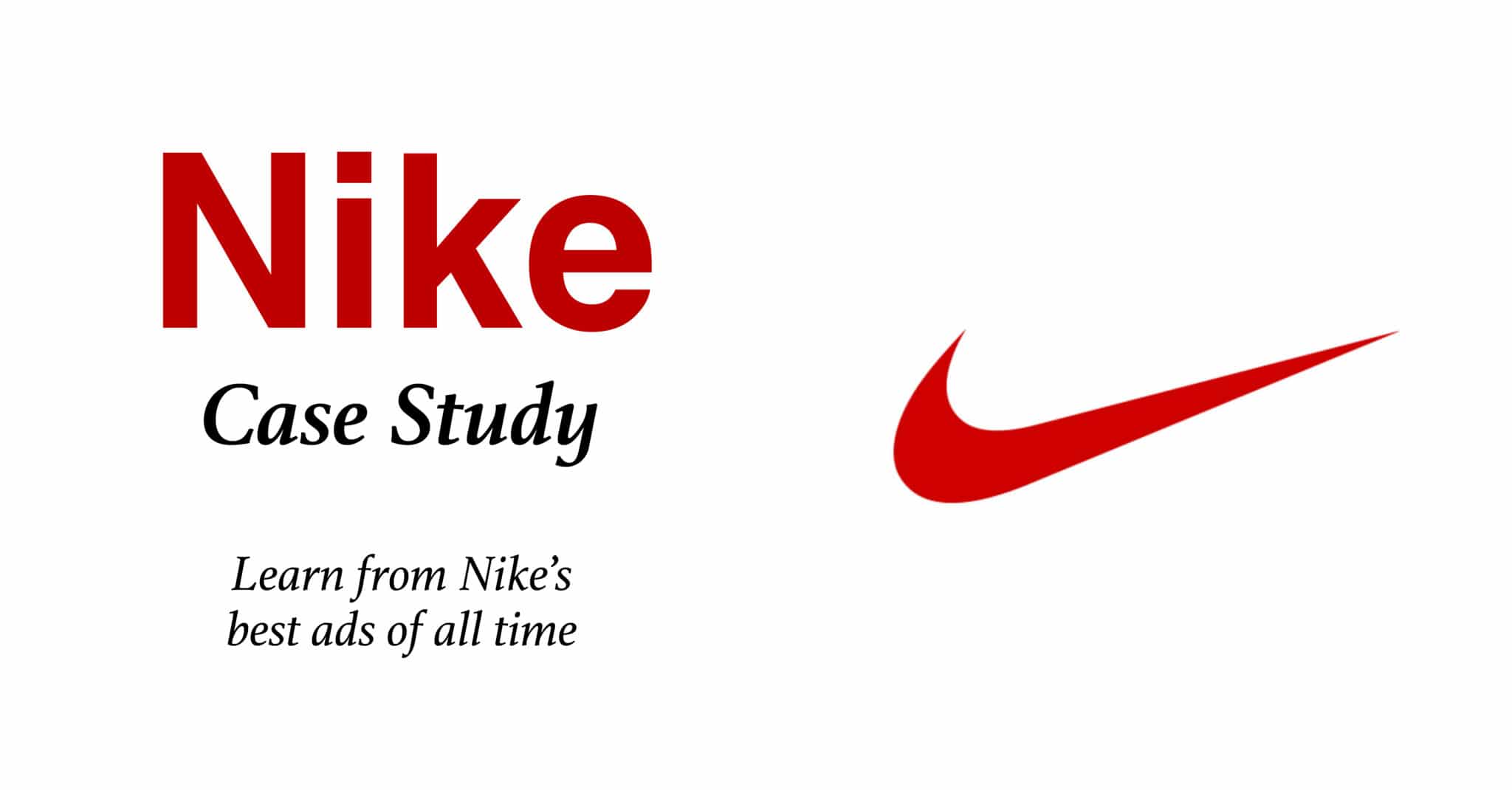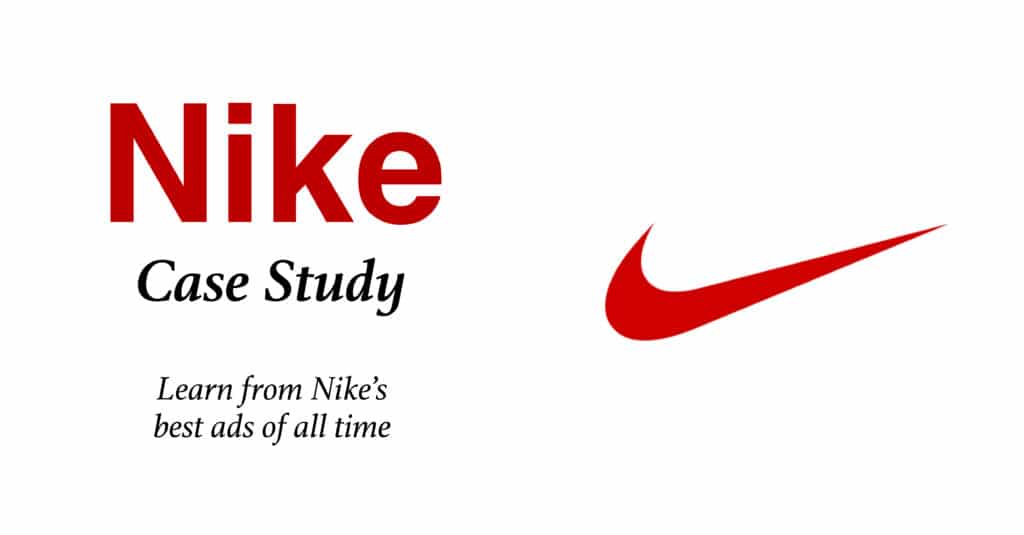 Phil Knight, the founder of Nike was quite philosophical and very early on created some of the most amazing principles. Most importantly, the are in his words. 
One of my pet peeves is when leaders believe that strategy is somehow the more intellectual part of business. That's when your words get too theoretical and you try to use 'big words.' Use your real words. Keep them small and street wise. 
Our business is change: 
Phil Knight transformed Nike from a small company importing Japanese shoes to a global leader in athletic wear. This necessitated constant adaptation and innovation.
We're on offense. All the time: 
Knight had an aggressive business style, constantly pushing to expand Nike's footprint and market share.
Perfect results count — not a perfect process. Break the rules: fight the law: 
Knight has spoken about the importance of results and has been known for challenging the status quo, including battles with the US government over import tariffs.
This is as much about battle as about business: 
Throughout Nike's history, Knight embraced competition and recognized the challenges in building a business.
Assume nothing. Make sure people keep their promises. Push yourselves push others. Stretch the possible: 
Knight often spoke of the importance of effort, drive, and high expectations in achieving success.
Live off the land: 
Knight started with very little capital and had to be resourceful to build Nike.
Your job isn't done until the job is done: 
Knight led Nike as CEO for over 50 years, demonstrating long-term commitment and dedication.
Dangers: 
Knight was aware of potential pitfalls in business and navigated through numerous challenges during Nike's growth.
It won't be pretty: 
Knight has been frank about the difficulties and setbacks he encountered while building Nike.
If we do the right things we'll make money damn near automatic: 
Knight's focus was always on creating great products and serving athletes, believing that success would follow if they did these things well.