When I am giving speeches on Marketing, I always use the Volvo brand as a great case study. I tell the audience that I am going to do a magic trick where I predict what word they will shout back at me. Then, I write "Safety" down on a piece of paper. And, I say "what is the one word that describes the Volvo brand" and the audience yells back "SAFETY" without hesitation.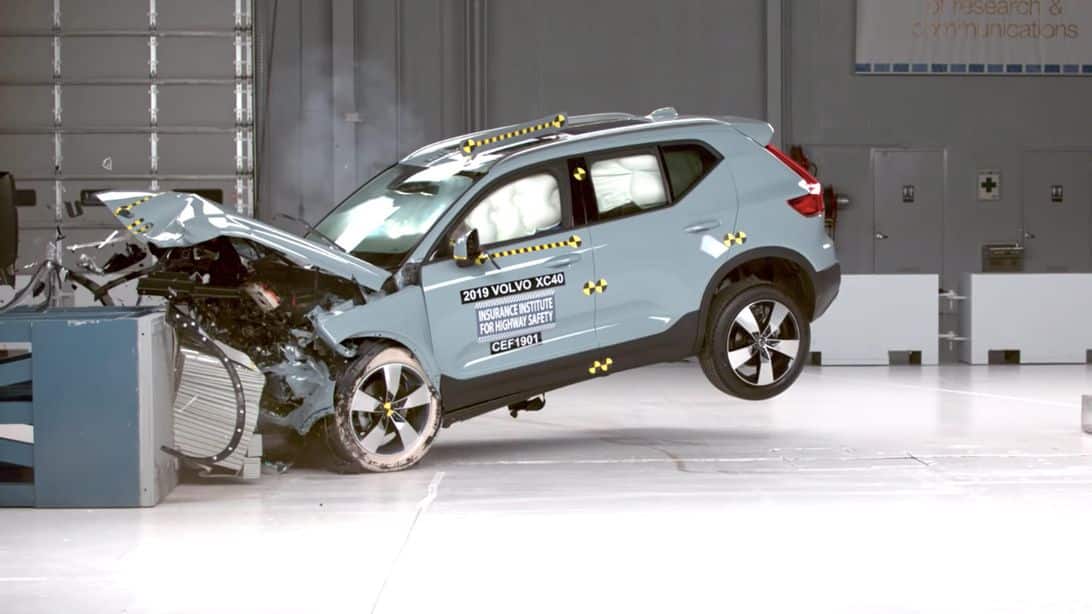 Can you describe your brand with one word?
I went to see Al Ries speak a few years ago and he challenged all marketers to get your brand down to one word. It sounded great until I went back to my desk and started trying it out on my brands. At best I was able to get it down to a few words or a quick catchphrase. As I sat there frustrated, I realized that the effort to try to get it down to one word is a great catalyst that gets you down to a few words. That's a hell of a lot better than the excessively long-winded 5-page briefs or the long list of RTB's (Reason to Believe) people want to jam in a TV ad.
"If you want to build a brand, you must focus your efforts on owning a word in the prospects' mind. A word nobody else owns" - Al Ries
With today's consumers being bombarded with 5,000 brand messages a day, the first 7 seconds that a consumer is exposed to a brand is a make-or-break moment. The brand must captivate the consumer's mind quickly or the consumer will move on. And the brand must be able to entice consumers to find out more and then motivate consumers to see, think, feel or act in positive ways that benefit the brand.
In Psychology 101, they teach the three constructs of human personality as the ego, the id, and the superego.  In our brand idea apparatus, I see three separate constructs that must all work together similarly:
The brand soul is a collection of the inner purpose, motivations, and values, which explains, "What you want your brand to be."  And the complexity and mess of a large organization that is filled with silos lead to conflicting opinions and motivations, making it challenging to gain alignment around one brand soul.
The brand reputation is the outside view of the brand, which explains, "What consumers think of you." Consumers own your brand's reputation in their minds. The complexity of the marketplace has conflicting messages from competitors, expert influencers, and retailers cluttering the opinion of your brand.
As the ego of the human mind works to regulate the id and superego, the brand idea works as the stabilizer between the inner motivations of those behind the brand and the outward reputation, which is a constantly-changing view of the brand. With a stabilizer role, the brand idea must adjust to the actual reputation yet send signals to steer the consumer's mind towards the desired reputation, which helps to express the brand soul. 
A brand is in equilibrium when the soul, reputation, and brand idea are equal. 
A slogan is not a brand idea
While a brand idea must be short and pithy, please do not mix it up with an advertising tagline. While I love the "Just do it" campaign for Nike, it is an advertising slogan, not a strategic brand idea. A slogan is not a robust enough idea to help guide the R&D team to design the next Nike shoe. It will not focus HR on who to hire for Nike's retail store and it will not help create the ideal consumer experience. The strategic brand idea for Nike should be, "Nike pushes your athletic boundaries beyond what you think is possible."
A slogan should never drive your brand strategy. A brand idea should drive your slogan. 
Take your brand knowledge to new heights with our Beloved Brands playbook
Beloved Brands is a comprehensive guide that covers the fundamentals of brand management. It goes deep on strategic thinking, brand positioning, brand plan development, advertising decisions, media planning, marketing analytics, and the brand financials. This is an opportunity to build your marketing skills to help your career. And, it will provide you with the roadmap for driving growth on your brand.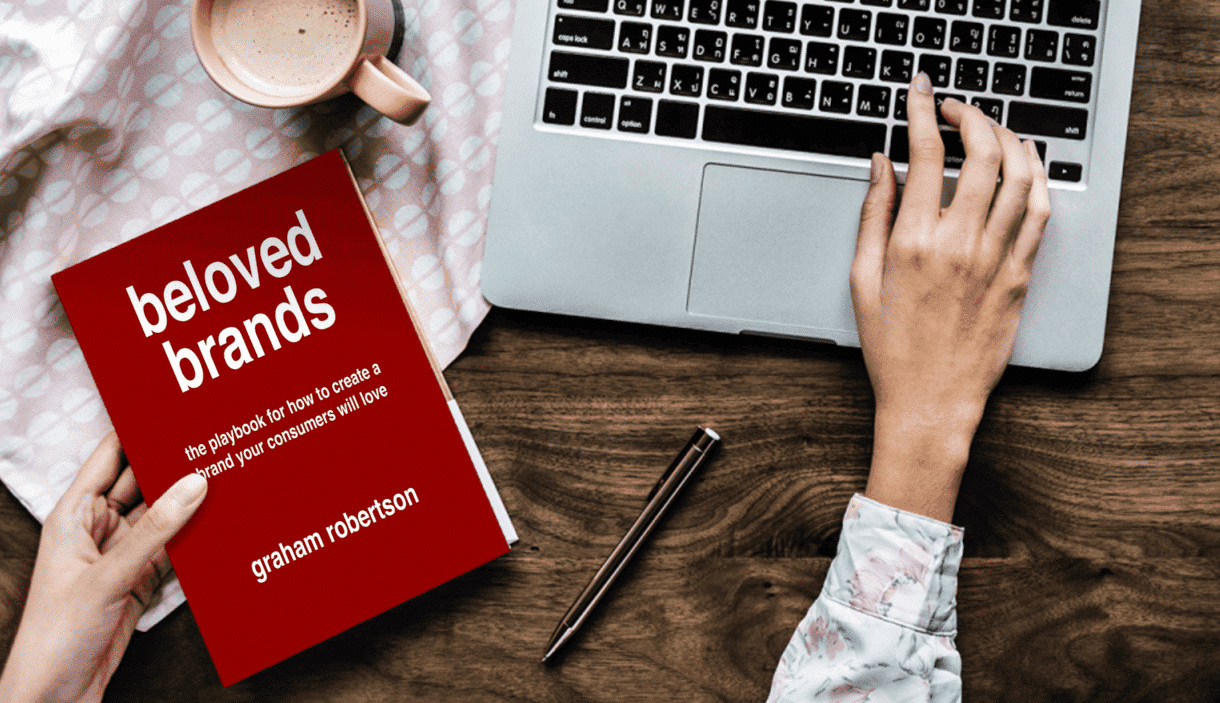 Marketers see Beloved Brands playbook as a go-to resource, as they keep it within arm's reach for any new project. We are thrilled to see that it has received a 5-star rating from nearly 90% of Amazon reviewers. Additionally, we have also created playbooks for B2B Brands and Healthcare Brands, catering to specific industries.
Here are four examples of brand ideas that get your brand down to the seven-second brand pitch. Apple is all about "simplicity" while Intel owns "speed inside" the computer. The Starbucks brand builds "moments of escape" around the coffee routine. Rolex is all about "prestige."
What is your one word to describe your brand?
There is power in narrowing your focus down to a one-word brand pitch. Once you figure out that one word, you will never do anything that jeopardizes or goes against that one word. Every time Apple gets complicated, they fail. No matter how tempting the opportunity, Rolex should never offer a value-priced watch.
The brand idea must be interesting enough to engage and entice consumers on a first encounter to want to know more. Keep it simple enough to gain entry into the consumer's mind. Your idea must be easily layered to organize everything you do to match up with the five consumer touchpoints, including the brand promise, brand story, innovation, purchase moment, and consumer experience. 
Your idea must be unique enough to build a reputation so consumers will perceive the brand as better, different, or cheaper. And your idea must be able to motivate consumers to think, feel, and act in ways that benefit your brand. 
The idea must represent the inner brand soul of everyone who works on the brand, inspiring employees to deliver the brand promise and amazing experiences. 
Finally, the brand idea must be ownable so no other competitor can infringe on your space, and you can confidently build your brand reputation over time. 
Volvo seems obsessed with safety
I am always pushing everyone to focus: focus on a tight target, own one main benefit area that no one else can own and then shout it from the mountaintop. The challenge is to get what your brand stands down to one word would be the ultimate. I'd encourage you to take this for a test run and see where you get. But the bigger point is to learn from how obsessed the Volvo brand is around safety.
I am yet to see any other brand that is so focused on one word like Volvo is with safety. For Volvo safety is not just a claim or demo in their TV ads, but is everything they do.
But the real beauty for Volvo is their obsession with safety.
Volvo was long ahead of the marketplace. Volvo first started the safety angle in the 1940s and became completely obsessed in through the 1960s long before consumers cared about safety when no one was even wearing seat belts. But the marketplace has since caught up. This year, Car and Driver reports safety as the #1 benefit that consumers are looking for in a new car.
Volvo's purpose in making safety a priority.
In 1958, Volvo came up with the 3-point seat belt. Even with a patent they could have enforced and made millions, Volvo decided to share the technology with all the other car manufacturers because they believed so strongly in it. That really speaks to Volvo's conviction and authenticity.
The Volvo brand has always been way ahead of car safety regulations. In fact, as safety became a priority with consumers, regulators looked at what Volvo was doing as the standard and then made Volvo's advancements mandatory across other companies. And, then in the 1990s, Volvo was ahead of the curve on the introduction of airbags and side airbags. With TV ads, we got so used to seeing the crash test dummy ads re-enforcing Volvo's ownership over safety.
The Volvo brand continues to set the standard for safety today. The 2012 IIHS (Insurance Institute for Highway Safety) had 3 Volvo models in the 10 Top Safety Picks, the most of any car brand. And, the Euro NCAP collision test has recognized 2012 Volvo V40 as the best car they've ever tested, giving it the top rating of five stars in the Euro NCAP collision test.
Volvo backs it up with continuous innovation
Most impressive to me that highlights Volvo's obsession with safety is to look internally at the long list of R&D advancements over the past 70 years.
Early days
1944 Safety cage
1944 Laminated windscreen
1957 Anchor points for 2–point safety belts front
1958 Anchor points for 2–point safety belts rear
1959 3–point front safety belts standard
1964 First rearward–facing child safety seat prototype tested
1966 Crumple zones front and rear
1966 Safety door–locks
1969 Inertia reel safety belts
The Volvo brand gains popularity
1971 Reminder safety belt
1972 3–point safety belts – rear
1972 Rearward–facing child safety seat
1974 Multi-stage impact absorbing steering column
1974 Bulb integrity sensor
1975 Braking system with stepped bore master cylinder
1978 Child safety booster cushion
1982 "Anti–submarining" protection
1986 Three-point safety belt center rear seat
1990 Integrated child safety cushion in the center rear seat
1991 Side Impact Protection System
1991 Automatic height adjusting safety belt
1992 Reinforced rear seats in estate models
1995 Integrated child safety cushion outer rear seats
1997 Roll Over Protection System
1998 Whiplash Protection System
1998 Inflatable Curtain
Bought by Ford
2001 Volvo Safety Concept Car
2002 Roll Stability Control
2003 New Front Structure called Volvo Intelligent Vehicle Architecture, Rear seat belt reminders, Intelligent Driver Information System,  Inauguration of Volvo's Traffic Accident Research Team in Bangkok
2004 Blind Spot Information System
2005 Door Mounted Inflatable Curtain
2006 Personal Car Communicator and Collision Warning with Brake Support
2007 Power Park Brake and Driver Alert Control
2009 City Safety – Automatically stops the car at speeds below 19 mph (31 km/h) if the obstruction is detected in front of the car
2010 Pedestrian Detection with auto brake
Regained their independence
2012 Pedestrian airbag
2012 – Cross Traffic Alert, alerting the driver of crossing traffic approaching from the sides (up to 30 meters away) when reversing out of a parking space (V40)
2013 – Cyclist Detection with Auto Brake, a system that warns the driver and automatically brakes the car when a collision with a cyclist travelling in the same direction as the car in front of the car is imminent (S80, V70, XC70, XC60, XC90, S60, V60, V40)
2018 – Head-on crash detection with Auto Brake
Volvo builds safety right into their vision
True leaders push themselves by attacking the brand even before competitors have a chance. The Volvo brand is continuing to push themselves with a very visionary challenge for the year 2020 that are squarely directed internally within Volvo. Sure Volvo had some wiggling going on when they were bought by GM a few years ago. But since regaining control of the brand, they are back standing behind the word: SAFETY.
The Volvo brand vision statement: "Nobody should die or be seriously injured in a Volvo."  
That speaks volumes to the obsession they've had for the past 70 years and to the obsessive focus on the future of the Volvo brand!
What is the one word that describes your brand?
Brand positioning template
The PowerPoint file includes formatted blank slides with key marketing definitions where you can insert your own business review.
This marketing template includes slides for target profile, brand positioning statement, brand idea, brand concept, brand values, brand story, brand credo, and a creative brief.
Everything is organized and ready for your input. We have three different versions; for consumer, B2B, or healthcare brands. Click on the button below for the one that works for your brand.
To illustrate, click to see slides.
We empower the ambitious to achieve the extraordinary.
Without a doubt, our role at Beloved Brands is to help the ambitious marketers who are trying to improve their marketing skills. Most importantly, we will prepare you so you can reach your full potential in your career. You will learn about strategic thinking, brand positioning, brand plans, marketing execution, and marketing analytics. As well, we provide a suite of marketing tools, templates that will make it easier to do your job, processes that you can follow, and provocative thoughts to trigger your thinking. 
Have you gone through an assessment of the marketing skills of your team? Take a look below:
The fundamentals of marketing matter.
Our Beloved Brands marketing training programs cover different streams to suit the type of marketer you are. For instance, our marketing training covers consumer marketing, B2B marketing, and Healthcare marketing. 
The marketing fundamentals that we show in this article are part of what we use in our marketing training programs. Ambitious marketers will learn about strategic thinking, brand positioning, brand plans, marketing execution, writing creative briefs, advertising decision-making, marketing analytics, and marketing finance. 
Importantly, when you invest in our marketing training program, you will help your team gain the marketing skills they need to succeed. Without a doubt, you will see your people make smarter decisions and produce exceptional work that drives business growth. 
Finally, I wrote our Beloved Brands playbook to help you build a brand that your consumers will love. If you are a B2B marketer, try our B2B Brands playbook. And, if you are a Healthcare Marketer, try our Healthcare Brands playbook.
Everything a Marketing must know about.
Importantly, Brand leaders need to know how to think, define, plan, execute and analyze with the best of them. Moreover, while the brand leaders don't really know how to do anything, they are looked upon to make every decision. Have a look at our five minute video on everything a marketer must know. To read more, click on this link: Everything.
If you are looking to make your marketing team smarter, we can help. To get started, email Graham Robertson at [email protected]