Indeed, change is the only constant in business. Moreover, adaptability is vital for success. Several successful brands have intriguing origin stories. Too many times, entrepreneurs seemed desperate for early success. These stories showcase the power of pivoting and embracing change. In this article, we'll delve into 10 of the most successful brands. They began with unexpected origins and became global powerhouses. Furthermore, we'll include brands like Amazon, Starbucks, IBM, and 3M in our story. Consequently, we aim to inspire marketers with compelling tales of brand transformation.
Amazon: From Online Bookstore to E-commerce Behemoth
In 1994, Jeff Bezos founded Cadabra, an online bookstore, which later became Amazon, one of the most successful brands on the planet. Initially focused on selling books, Amazon gradually expanded its product offerings to include electronics, clothing, and household items. 
The brand continuous innovation led to the development of services like Amazon Web Services, Amazon Prime, and Amazon Studios. Today, Amazon dominates the e-commerce landscape and stands as a testament to the power of pivoting and embracing new opportunities.
Cadabra was a confusing brand name
Before Amazon became the e-commerce giant it is today, it was initially known as Cadabra, a name derived from the magical term "abracadabra." However, the name Cadabra proved to be problematic, as it was often misheard as "cadaver." 
Recognizing the need for a more appealing and memorable brand identity, Bezos decided to rebrand the company. Inspired by the vastness and diversity of the Amazon River, he settled on the name "Amazon" as a symbol of the company's potential to offer a wide range of products and services.
A critical factor in Amazon's success was its early adoption of digital technology.
Amazon's commitment to exploring new frontiers in technology and user experience has made it one of the most successful brands. 
In 1999, Amazon introduced its patented one-click ordering system, which significantly streamlined the purchasing process.
Early on, Bezos recognized that the company needed to diversify its offerings to remain competitive. As a result, they Amazon Marketplace in 2000, with new items added each year. 
Amazon Web Services (AWS) launched in 2006. AWS, a cloud computing platform, has since become a dominant player in the industry, providing cost-effective solutions for startups, enterprises, and governments alike.
In 2007, Amazon introduced Kindle, an e-reader that revolutionized the way people consume books. The company further expanded its entertainment offerings with the creation of Amazon Prime, which now boasts millions of subscribers who enjoy access to streaming music, movies, and TV shows, in addition to free shipping and other benefits.
Amazon has seen tremendously steady sales growth
Astonishingly, Amazon witnessed remarkable compounded growth since its inception. For instance, sales exceeded $1 billion in just four years. Additionally, they surpassed $10 billion by the tenth year and $100 billion in the twentieth year. Currently, their 2022 revenue exceeds $500 billion. Nevertheless, due to stiffer competition from Walmart and other retailers entering e-commerce, Amazon's growth dropped to 9% in 2022.
Suppose Amazon had retained the name Cadabra. Would it still be among the world's most successful brands? Considering its expertise, my answer is a resounding YES.
To illustrate, Amazon's growth demonstrates how they are one of the world's most successful brands. 
Starbucks: From Selling Ground Coffee to Global Coffeehouse Chain
The journey of Starbucks, from a small store selling ground coffee to a global coffeehouse chain, is a fascinating tale of entrepreneurship, vision, and dedication. Established in 1971 by Jerry Baldwin, Zev Siegl, and Gordon Bowker, the first Starbucks store opened its doors in Seattle's Pike Place Market. Initially, the trio focused on selling high-quality coffee beans, tea, and spices. 
Howard Schultz joins Starbucks
It wasn't until 1982, when Howard Schultz joined Starbucks as director of retail operations and marketing, that the idea of a European-style coffeehouse began to take shape.
Schultz, inspired by the vibrant coffee culture he experienced during a business trip to Italy, saw the potential to transform Starbucks into a destination where people could socialize and enjoy a cup of coffee. Despite initial resistance from the founders, Schultz's vision eventually won out, leading him to acquire Starbucks in 1987. Under Schultz's leadership, Starbucks became one of the world's most successful brands in the world.
Starbucks faced a crisis in 2008
In 2008, the Starbucks customer experience had become so poor that their most loyal customers were leaving. Without a doubt, the brand was on the verge of collapse, with a plummeting stock price, store closures, and significant layoffs. 
Over the previous five years, Starbucks had stretched beyond manageable, entering into the recording and movie business. Importantly, read our Starbucks case study to learn how the collapse was an awakening to re-focus back on coffee. Above all, we will show how Starbucks rebuilt their customer experience to what we see today. 
We also have a story on how Starbucks has followed Apple by creating many beautiful Starbucks locations.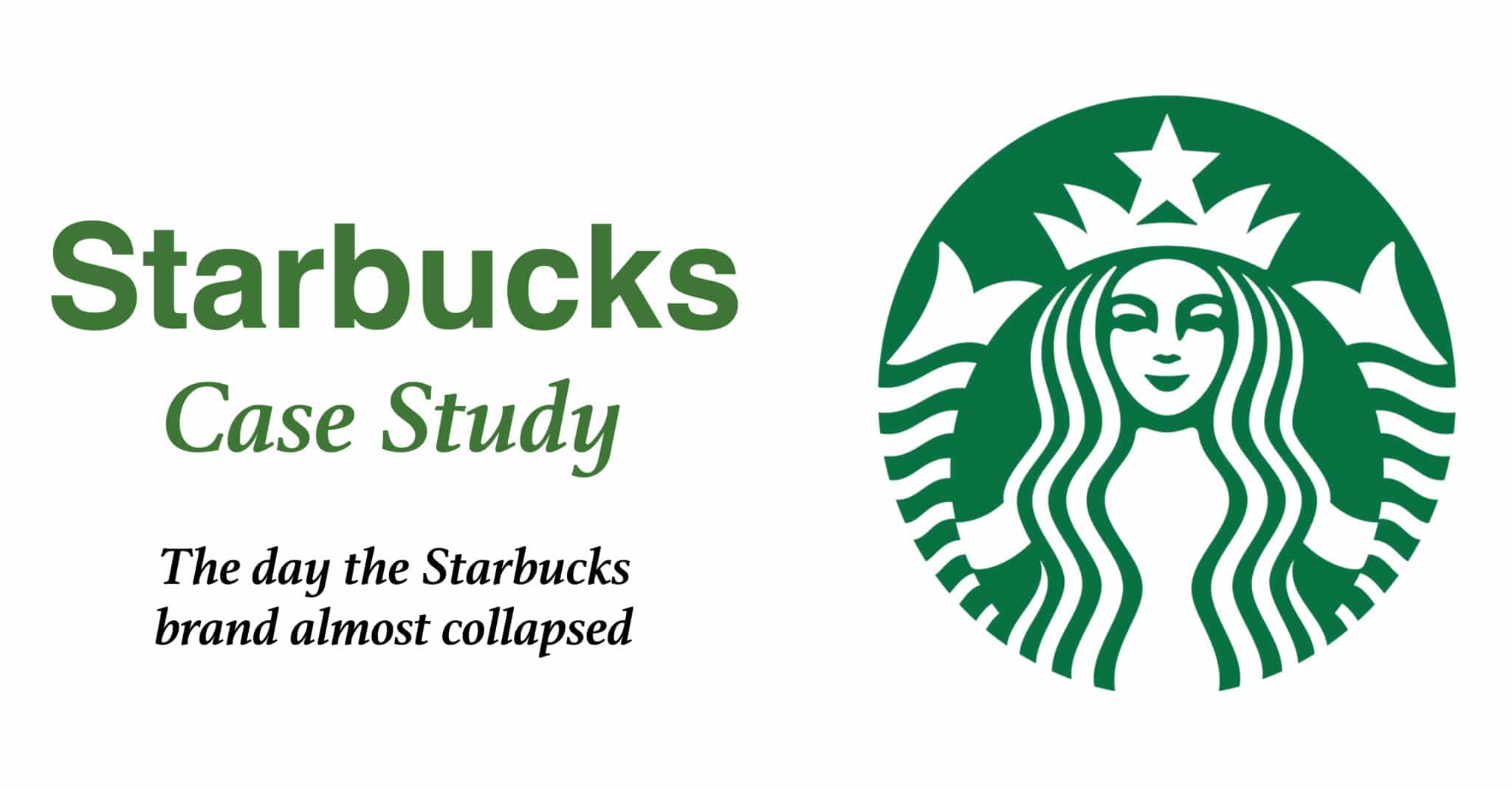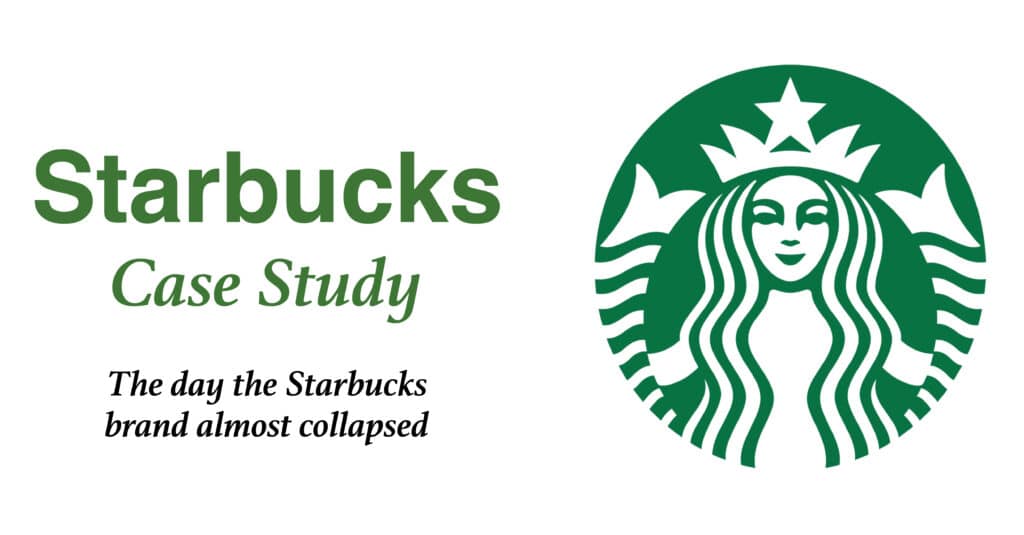 Nokia: From Pulp Mill to Telecommunications Titan
Nokia's humble beginnings trace back to 1865 when it started as a pulp mill in Finland. Over the years, the company diversified into various industries such as rubber, cables, and electronics. 
Nokia entered the telecommunications industry in the 1980s and quickly became the world's largest mobile phone manufacturer by the late 1990s. At that point, Nokia was considered one of the most successful brands.
Although challenged by the rise of smartphones, Nokia pivoted its focus to telecommunications infrastructure and licensing its brand for new devices, proving the importance of adaptability.
And, now in the 2020s, Nokia is in need of a new pivot. 
The great trivial pursuit question of, "what does 3M stand for?"
Minnesota Mining and Manufacturing Company, now known as 3M, was founded in 1902 with the goal of mining a mineral called corundum for use in grinding wheels. 
However, the founders soon discovered that the mineral they were mining was low-quality. Instead of giving up, 3M pivoted to focus on developing innovative new products. 
Today, 3M is known for its wide range of products, from adhesive tapes and protective films to medical supplies and electronic devices, proving that failure can pave the way for becoming of the most successful brands.
M   A   R   K   E   T   I   N   G        B   O   O   K
the playbook for how to create a brand your consumers will love
Covering every aspect of brand management, it is no wonder that our readers reach for Beloved Brands multiple times each week to guide them through the challenges of day-to-day brand management.
Get ready for a mind-bending journey as we take you on a deep dive into your brand strategy. We'll challenge you with thought-provoking questions designed to shake up your thinking and help you see your brand in a whole new light. And our unique process for defining your brand positioning will leave you with fresh ideas and new possibilities for how to differentiate your brand.
But we won't just leave you with ideas – we'll show you how to turn them into action. Learn how to write a brand plan that everyone can follow, ensuring that all stakeholders are aligned and contributing to your brand's success. We'll walk you through the creative execution process, from writing an inspiring brief to making smart and breakthrough decisions.
And when it comes tao analyzing your brand's performance, we've got you covered. Our innovative methods will help you dive deep and uncover insights you never knew existed, giving you the knowledge you need to make the best decisions for your brand's future.
But don't just take our word for it – our Amazon reviews speak for themselves.
With over 85% of our customers giving us a glowing five-star rating and an overall rating of 4.8 out of 5.0, we know we're doing something right. And with numerous weeks as the #1 bestseller in brand management, you can trust that we have the experience and expertise to help you achieve success.
Ready to join the ranks of the Beloved Brands community? Order our book on Amazon, Rakuten Kobo, or Apple and start your journey towards brand success today.
Take a read through our sample chapter on strategic thinking
Wrigley: From Soap and Baking Powder to Chewing Gum Empire
Wrigley, the famous chewing gum company, began in 1891 as a soap and baking powder manufacturer. 
Founder William Wrigley Jr. offered free chewing gum with each purchase of his products to entice customers. The gum quickly became more popular than the soap and baking powder, leading Wrigley to focus solely on producing and marketing chewing gum. 
Wrigley's innovative marketing strategies and commitment to quality helped it become one of the most successful brands.
Avon: From Door-to-Door Book Sales to Beauty Giant
David H. McConnell founded Avon in 1886 as the California Perfume Company. Initially, McConnell sold books door-to-door, but decided to offer small samples of perfume to attract female customers. He soon realized that the perfume was more popular than the books, so he pivoted to focus on beauty products. 
Today, Avon is one of the world's most successful brands and largest direct sellers of cosmetics and personal care products. This is a great case that sometimes a side offering can become a main attraction.
Hasbro: From Textile Remnants to Toy and Game Leader
Hasbro, the well-known toy and board game company, was founded in 1923 by the Hassenfeld brothers as Hassenfeld Brothers Inc. They initially produced textile remnants and later ventured into pencil box manufacturing. 
In the late 1940s, Hasbro started producing toys, eventually creating iconic brands such as G.I. Joe, Transformers, and My Little Pony. Hasbro's willingness to adapt and explore new markets led to its position as one of the most successful brands in the toy and game industry.
IBM: From Business Machines to Technology and Consulting Giant
Initially, IBM focused on business machines. Founded in 1911 as CTR (Computing-Tabulating-Recording Company), its early products included time clocks and tabulating machines. Consequently, the company rebranded as IBM in 1924. Since then, IBM has consistently pivoted to maintain its position as a successful brand.
In the 1960s, IBM's mainframe computers became the backbone of the business world. Moreover, the introduction of System/360 in 1964 revolutionized the industry. However, as the technology landscape evolved, IBM adapted.
In the 1980s, personal computers (PCs) took the world by storm. Notably, IBM entered this burgeoning market with its IBM PC in 1981. Developed by a small team led by Don Estridge, the IBM PC became an industry standard.
Crucially, IBM's decision to use off-the-shelf components and an open architecture proved pivotal. This approach allowed third-party developers to create hardware and software compatible with IBM PCs. Consequently, IBM's open platform spurred innovation and growth in the PC industry.
Moreover, IBM chose Microsoft's MS-DOS as the PC's operating system. This partnership catapulted Microsoft into prominence, further solidifying IBM's influence on the PC landscape.
IBM became one of the most successful brands in the 1980s. Additionally, IBM's brand reputation for quality and reliability contributed to the PC's success. To illustrate, take a look at an IBM TV ad from the 1980s.
However, IBM's open architecture strategy was a double-edged sword. Competitors, such as Compaq, began producing IBM-compatible PCs or "clones." Over time, these competitors undercut IBM's market share, and price wars ensued
In the mid-1990s, IBM's PC business struggled amid fierce competition. Nevertheless, IBM's entry into the PC market left an indelible mark on the industry. By embracing the PC revolution in the 1980s, IBM played a vital role in shaping the modern computing landscape.
IBM pivoted again is now strictly a B2B brand again
In recent years, IBM has emphasized cloud computing, artificial intelligence (AI), and quantum computing. For instance, the company launched its AI platform, IBM Watson, in 2011. Furthermore, IBM continues investing in quantum computing research and development.
Indeed, IBM's ability to pivot has been essential to its success. Over a century of history, the company has adapted to market changes. Today, IBM stands as a technology and consulting giant, testament to its innovative spirit and resilience.
In conclusion, IBM demonstrates the importance of adaptability and innovation. By constantly pivoting and embracing change, IBM has maintained its status as one of the most successful brands in the world.
M   A   R   K   E   T   I   N   G        B   O   O   K
the b2b playbook for how to create a brand your customers will love
As a B2B marketer, you know that the key to driving growth is a strong brand. But how do you develop and execute a winning B2B brand strategy? Look no further than the B2B Brands playbook.
Prepare to think differently about your B2B brand strategy with B2B Brands. We want to challenge you with thought-provoking questions and take you through our process for defining your brand positioning. Our goal is to expand your mind to new possibilities for your brand by using real-life examples of successful B2B brand positioning strategies.
We'll start by showing you how to create a brand plan that's easy for everyone to follow, ensuring that all stakeholders understand how they can contribute to your brand's success. Moreover, we guide you through the creative execution process, including how to write an inspiring brief and make decisions to achieve smart and innovative communications.
Finally, we'll teach you new methods to analyze your brand's performance through a deep-dive business review.
Our B2B Brands playbook offers a wealth of knowledge and insights, including B2B case studies and examples to help you learn new techniques. It's no wonder that 85% of our Amazon reviewers have given us a 5-star rating. So, join us on this journey to unleash the potential of your B2B brand.
Take a read through our sample chapter on marketing decisions
Samsung: From Trading Company to Electronics Powerhouse
Samsung was founded in 1938 by Lee Byung-chul as a small trading company dealing in dried fish, groceries, and noodles. Over the years, Samsung diversified into various industries, including textiles, insurance, and electronics. 
In the 1980s, Samsung began focusing on electronics, eventually becoming one of the world's largest producers of smartphones, TVs, and other consumer electronics. Samsung's continuous innovation and adaptability enabled it to evolve into the global brand it is today.
Lamborghini: From Tractors to Luxury Sports Cars
Lamborghini's origins go back to 1948 when Lamborghini Trattori, a tractor manufacturing company, was established by Ferruccio Lamborghini. Ferruccio had a passion for sports cars and wanted to create a superior car compared to Ferrari. 
In 1963, he founded Automobili Lamborghini, which went on to produce iconic sports cars like the Miura, Countach, and Aventador. Lamborghini's transformation from a tractor manufacturer to a luxury sports car brand demonstrates the power of pursuing one's passions and seizing new opportunities.
These 10 successful brands show that companies can evolve and find success in unexpected ways. Embracing change, being adaptable, and seizing opportunities are crucial for businesses to thrive in today's competitive landscape. The power of pivoting can lead to unforeseen success, and the stories of these successful brands serve as inspiring examples for entrepreneurs and business leaders looking to innovate and grow.