Advertising that sticks with the consumer needs to be memorable enough to move consumers. Surround your consumers with your creative idea. Invest in your assets, engage emotionally, and build a deeper love with those who already love you.
When judging advertising, the most important thing I look for is to ensure the creative idea within the ad that drives the attention, tells the brand story, communicates the main benefit and sticks in the consumer's mind. And, when you see a story, device, copy, or a visual that does not fit with the delivery, then you have a red flag. You run the risk that the creativity of the ad works against your objectives. 
The ABC's of Advertising: Attention, brand link, communication stickiness
Here are four questions to ask:
To illustrate, click on the ABC's of advertising to see details.
The best marketing execution uses in-the-box creativity. Indeed, we believe there is great marketing execution that uses emotional advertising, humor, feel-good ads, and consumer insights. 
Importantly, we have posts on writing creative brief, running the advertising process, making advertising decisions, and media plans. 
Moreover, read how to conduct your own marketing research, social media plans, and how to lead the innovation.  
Four best ways to build advertising that sticks
Continue to build your creative idea

Emotionally transform your brand

Investing in your brand assets adds up

Build a deeper love with those who already love you
Continue to build your creative idea
A goldfish will get bigger with a bigger bowl. The same holds for creative ideas. Build your creative idea over time, across various media, over many products to different targets and through multiple stories, each time adding to the idea.
Nike's "Just do it"
The best example of advertising that sticks is the Nike "Just do it" campaign, which turns 30-years-old in 2018. Nike's creative idea of "Just do it" reflects the strategic brand idea of, "Nike pushes you beyond your athletic boundaries." Nike has made the most of TV advertising, layering in new stories supporting the "Just do it" creative idea. Here are some of the best Nike TV ads:
Michael Jordan's "Failure" ad has him speaking about the many times he has been entrusted with the last shot, only to fail to deliver.

With "Jogger" from the 2012 London Olympics, Nike used a heavy-set kid jogging at 6 a.m., to show how not all of us are superstars and challenges the average athlete inside all of us.

Nike launched their most controversial ad, in support of Colin Kaepernick. From a PR perspective, one simple tweet by Colin Kaepernick touched off a huge Twitter storm.

"If you let me play sports" from the early 1990s, an emotional ad that speaks to all the life benefits for girls who play sports. Adolescent girls deliver the copy lines of "If you let me play sports, I will have more confidence, be more likely to leave a man who beats me or suffer less depression."

"Dream Crazier" featured Serena Williams, sent an extremely powerful and inspiring message to women about the double standard women face when trying to go beyond what you can ever expect.
To view, use the arrow or sound buttons.
"If you let me play" by Nike
To view, use the arrow or sound buttons.
Nike's "Find your greatness"
To view, use the arrow or sound buttons.
Emotionally transform your brand
As you move from a functional to an emotional consumer benefit, from logic to passion, you get advertising that sticks in the hearts of your consumers. 
Dove's "Real Beauty" ad shows the transformation of a woman's face as they touch up her makeup, hair and then show computer editing adjustments to create the perception of the perfect woman. They adjust her cheekbones, her eye shape and thin out her chin. The message is, "No wonder our perception of beauty is distorted." This campaign connected on a deep level with women, and it helped transform Dove from a functional brand (Ph balance) into an emotional brand that speaks on behalf of women. 
Before this campaign, Dove had used a highly functional "Ph balance litmus test" to battle Ivory soap. Dove never managed to beat Ivory while focusing on functional benefits. However, once Dove launched the "Real Beauty" ad, the brand unleashed its full potential and helped Dove soar past Ivory. 
To view, use the arrow or sound buttons.
Building emotion into advertising directly impacts a brand's persuasion score
While brand leaders are always trying to find a winning claim, there is proof of a correlation between the feel-good emotions you create with both consumer persuasion scores and overall brand appeal scores.
Milward Brown advertising research finds a direct correlation between how involved consumers are in the ads with the degree of the positive emotional feelings your advertising evokes in consumers. The chart shows that as the feelings go from low to medium to high, the scores for both persuasion and brand appeal also go up.Building emotion leads to advertising that sticks.
To illustrate, click to zoom in and see what analytical questions it triggers.
Invest in your brand assets
To create advertising that sticks, build creative and brand assets, using new executions to always add a penny to your brand to the creative advertising idea. The best sticky ads are a combination of new, relevant, credible, and different. 
There are two types of assets you should build behind:
Brand assets: Look at the image scores or main messaging scores in your brand tracking, then continue to build those brand associations and messaging into the campaign over time. They become the heart of the brand's truth and reputation.
Creative assets: Those images, icons, or devices of the ads, which consumers remember and internalize. You want to understand what's breaking through and continue to use those creative assets in future executions. Using these assets starts to give your brand a sense of consistency in execution.   
A great example is Apple's "I'm a Mac … and I'm a PC" ads. They made over 70 different versions of the comparative story, with each ad showing another reason why PCs are complicated while the Mac offers simplicity. The visual of the two people made a perfect representation of the two brands
To view, use the arrow or sound buttons.
Build a deeper love with those who already love you
To find advertising that sticks, tell elaborate stories that showcase why your consumers who already love you should love you even more. 
Six months after 9/11, Budweiser used their famous Clydesdale horses branding device with a Super Bowl ad that showed the horses walking through town after town across America. Then it shows the horses slowly approaching the New York skyline, and they kneel in front of Manhattan to honor those lost in the Twin Towers. 
Filled with American patriotism, for the brand lovers who know the story of the brand, it links nicely with the history of the Clydesdales, when they marched from St. Louis across America in 1934 to deliver a keg to the U.S. President at the White House after he lifted the prohibition on alcohol.
To view, use the arrow or sound buttons.
The advertising that sticks have the most offer something new, relevant, credible, and different
Everything in the ABC's model adds up. The ideal advertising should be new, relevant, credible and different. As we show in the creation of a brand idea, you want to find the space that is simple to gain entry on the first encounter. Your ad should be interesting enough to entice consumers to consider, unique to make consumers think, motivating to tempt and move consumers, inspirational to your team behind the brand, easily layered across every consumer touchpoint and ownable for the longevity of the brand.
Milward Brown advertising research finds a direct correlation between brands which fulfill all four criteria of new, relevant, credible, and different and brands with the highest opportunity to persuade consumers to buy. The research shows the higher the number of criteria your ad satisfies, the greater your opportunity to persuade.
To illustrate, click to zoom in and see what analytical questions it triggers.
Attention-getting advertising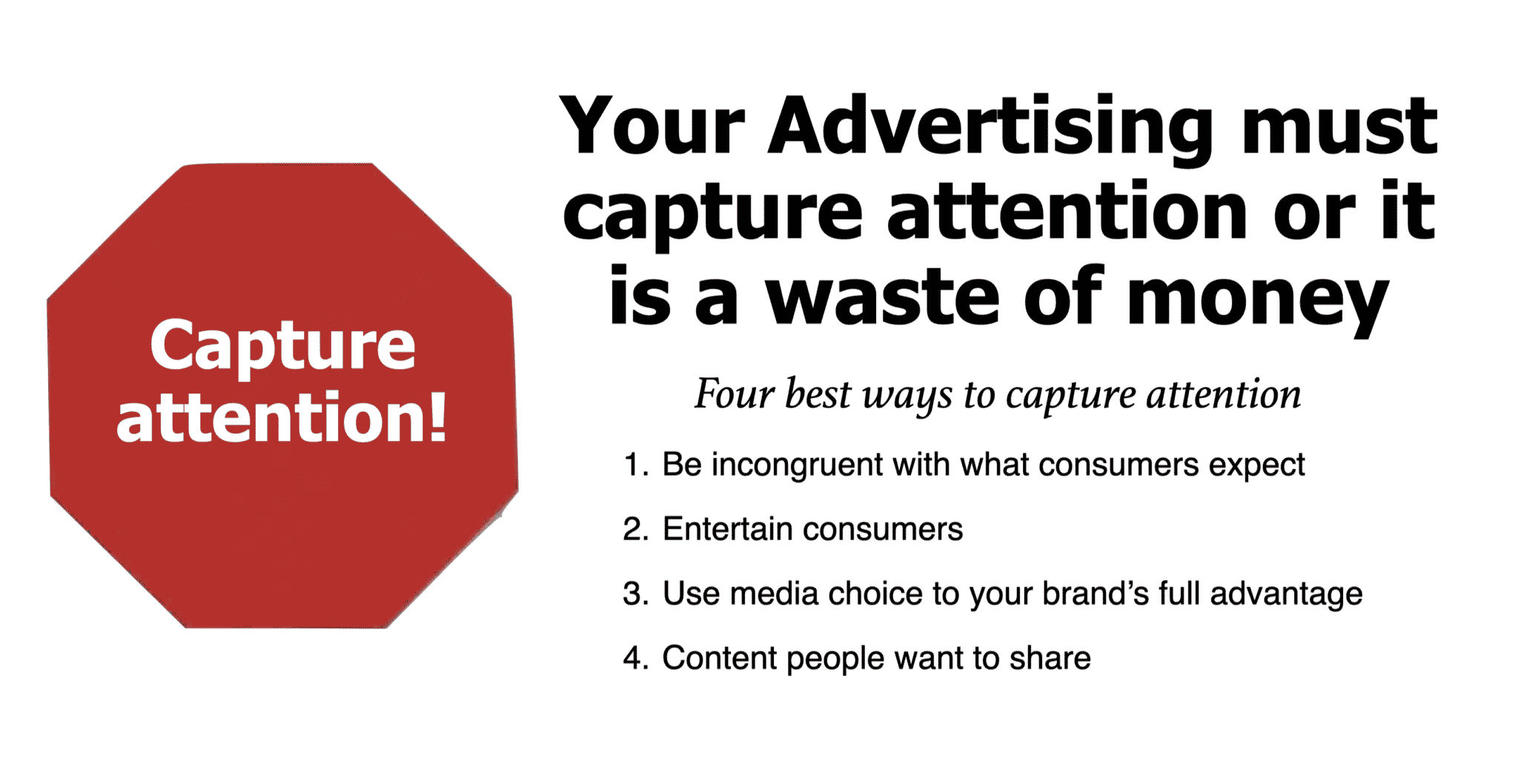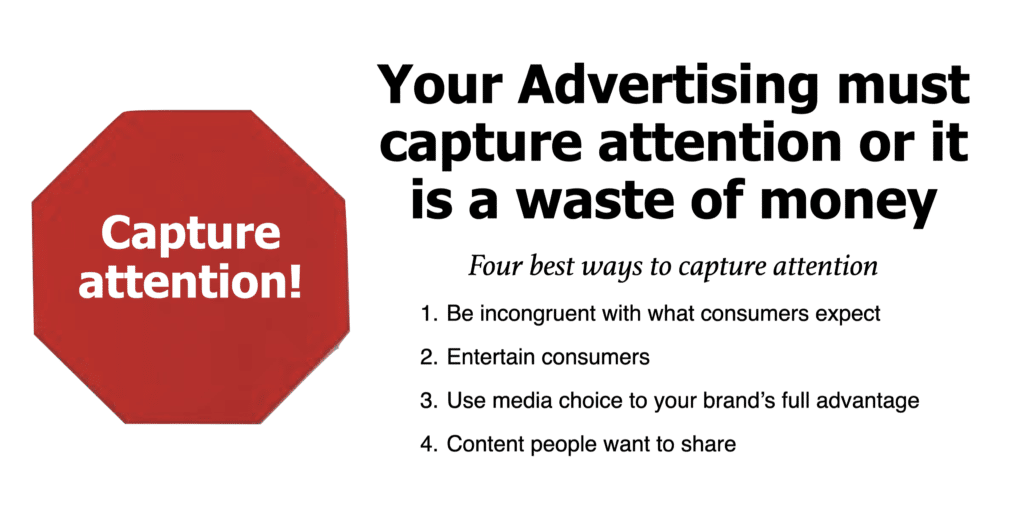 M   A   R   K   E   T   I   N   G        B   O   O   K
The playbook for how to create a brand your consumers will love
Beloved Brands is your secret weapon to guide you through every challenge that you face in managing your brand
Get ready to challenge your mind as we take you on a deep dive to find the most thought-provoking strategic thinking questions that will help you see your brand in a whole new light.
Our unique process for defining your brand positioning will push you to find fresh ideas and new possibilities for how to differentiate your brand based on both functional and emotional benefits.
But we won't just leave you with ideas – we show how to transform your thinking into action.
Learn how to write a brand plan that everyone can follow, ensuring that all stakeholders are aligned and contributing to your brand's success.
We'll walk you through the marketing execution process, from writing an inspiring brief to making smart and breakthrough decisions on both creative advertising and innovation.
And when it comes to analyzing your brand's performance, we've got you covered. Learn how to conduct a dive deep audit on your brand to uncover key issues that you never knew existed.
And, don't just take our word for it: our Amazon reviews speak for themselves.
With over 85% of our customers giving us a glowing five-star rating and an overall rating of 4.8 out of 5.0, we know we're doing something right. And with numerous weeks as the #1 bestseller in brand management, you can trust that we have the experience and expertise to help you achieve success.
"The cheat code for brand managers!"
"It is without a doubt the most practical book for those who want to follow brand management that I have ever read in my life! Beloved Brands is written by a real, experienced marketeer for marketers. This book contains methodologies, tools, templates and thought processes that Graham actually used and uses in his career."
Read our sample chapter on strategic thinking

Coca-Cola case study: Lessons from the best Coke ads of all time
Over the past 100 years, Coca-Cola has been the best advertising brand. Sure, Nike and Apple have battled for the best over the past 40 years, but they'd need to get to 2080 before challenging Coke. Apple has created amazing advertising that sticks. What you can learn from the best Apple Advertising of all time
Talk about advertising that sticks, Apple advertising has delivered "simplicity" since the 1970s. Apple's advertising has been relatively consistent for over 40 years and incredibly connected with consumers. You could build an Apple case study on the advertising alone. So we did!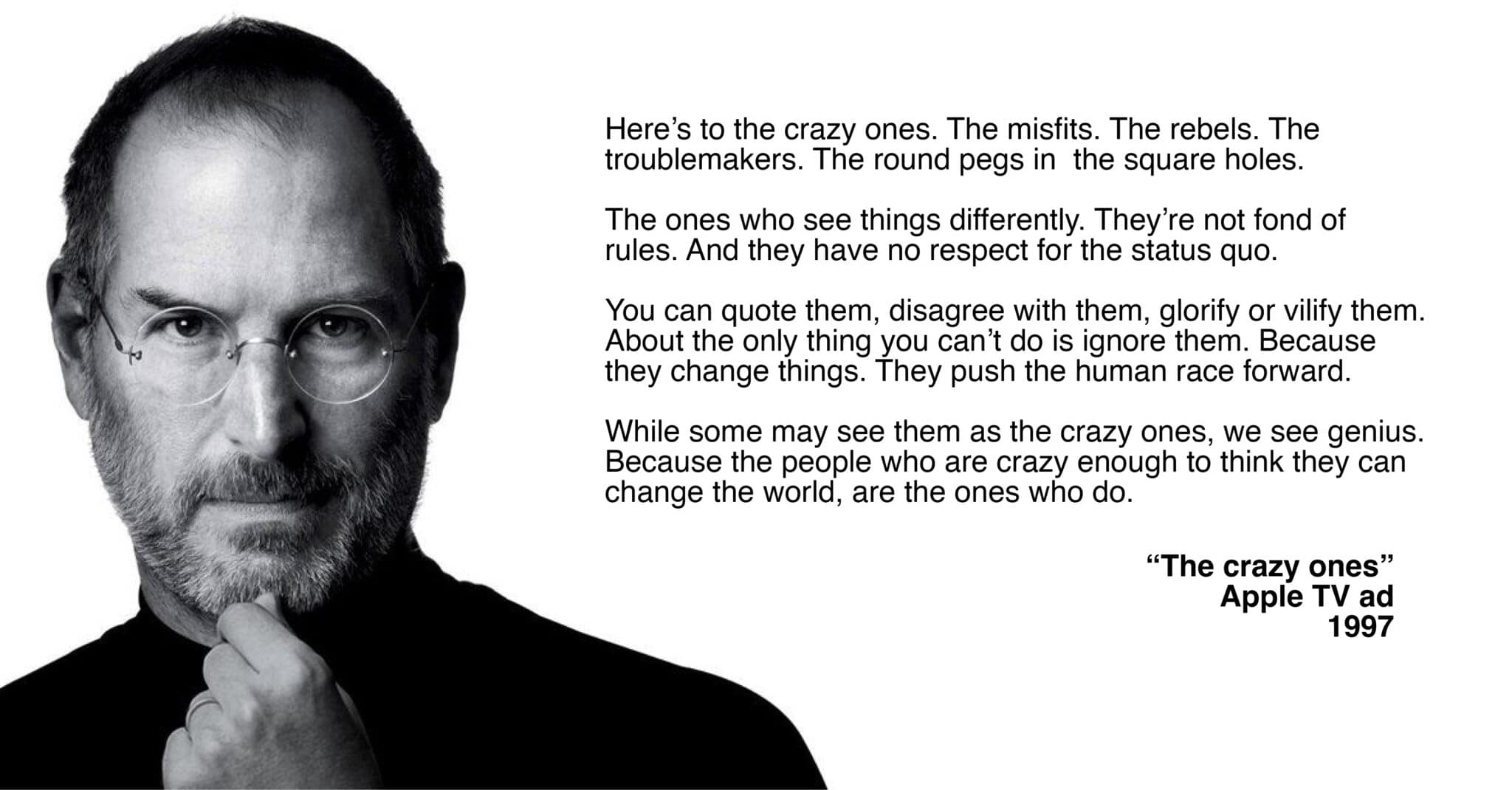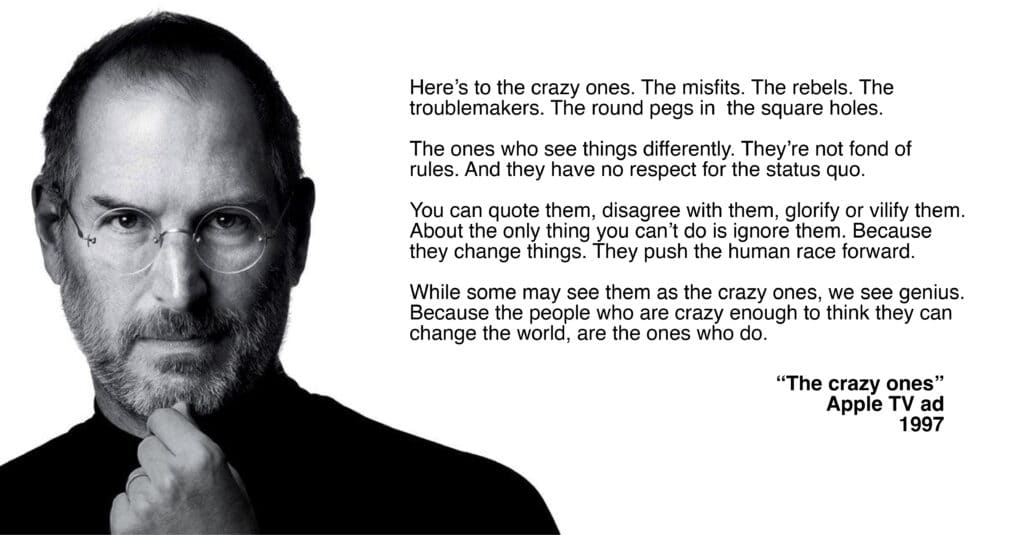 Our Nike case study looks at 30 years of 'Just do it'
Nike has created some of the best advertising that sticks. Take a look at the best Nike ads over the last 30 year.