This is a great case study of one of best customer service letter ever. While there are many potential moments each day, brands connect with customers when they go out of their way to do something special. 
This customer story involves a 7-year-old boy who lost his Lego when he took it on a family trip to the mall. Kids lose a toy all the time. But he was so upset that he wrote a letter to Lego, telling them the story and asking for a replacement. He lost just one figure in his Lego kit (Jay ZX) but to him, it's the most important thing in his life.
Original email sent to Lego
At 7, Lego is everything.
When you are 7, the Lego brand is much more important to them than Starbucks or Apple is to an adult. For generations, Lego has been a beloved brand for those inventive minds who liked to create complex objects from very simple bricks. Current Lego products are a little more complex, but the idea of Lego remains the same. 
Here's the email 7-year-old Luke wrote to the Lego brand.
Hello, my name is Luka. With all my money I got for Christmas I bought the Ninjago kid of the Ultrasonic Raider. The number is 9449. It is really good. My daddy just took me to Sainburys and tole me to leave the people at home, but I took them and lost Jay ZX at the shop as it fell out of my coat. I am really upset I have lost him. Daddy said to send you an email to see if you will send me another one. I promise I won't take him to the shop again if you can.
Thank you.  
Luka
Someone at Lego made the brilliant decision to send the boy some replacement product and send the following letter. While the strategy is important, it is the many little things of a brand that can really make a difference in exhibiting the passion of the company.
For Lego, in the world of social media, this type of story does wonders for continuing the magic of their brand. And it's a great example of going above and beyond. What I like in the letter is how they please the boy, but also give a solid wink to the parent who is likely the bigger target of this letter. The dad ended up tweeting about the story, lots of viral hits and then picked up in the mainstream media including TV and newspapers in the UK, US, and Canada. And now millions are reading about this story (including you right now.)
Building a connection with your consumers.
When you reach the beloved brand stage, the strategies become all about continuing the magic of the brand. That might mean attacking yourself on product innovation or finding new ways to surprise and delight your consumer base. There are legendary customer service stories that come from Nordstrom's, the high-end retailer that adds to the mystique of the Nordstrom brand. One story involved a Nordstrom employee who found luggage and a plane ticket for a flight that was taking off soon. Figuring the customer was on their way to the airport, the employee got in his car and drove to the airport to meet the customer. The second story involves a customer in Alaska returning tires that he bought at the store that was the prior tenant to the Nordstrom store. After much debate, they decided to take the tires back, even though it's not a product they carry.
The most beloved brands must always look for magical ways to connect with their consumers
Our LEGO case study will explore how LEGO revitalized its brand by refocusing on its core product, expanding into new markets, and leveraging digital and content marketing.
Take your brand knowledge to new heights with our Beloved Brands playbook
Beloved Brands is a comprehensive guide that covers the fundamentals of brand management. It goes deep on strategic thinking, brand positioning, brand plan development, advertising decisions, media planning, marketing analytics, and the brand financials. This is an opportunity to build your marketing skills to help your career. And, it will provide you with the roadmap for driving growth on your brand.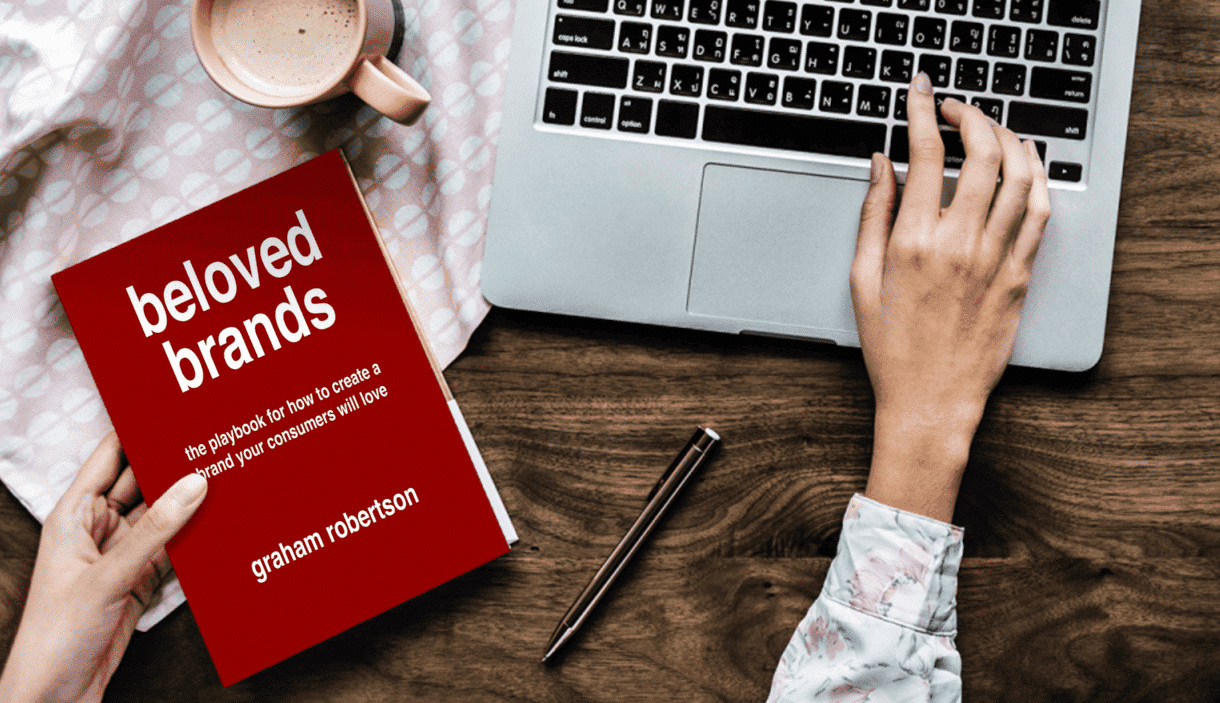 Marketers see Beloved Brands playbook as a go-to resource, as they keep it within arm's reach for any new project. We are thrilled to see that it has received a 5-star rating from nearly 90% of Amazon reviewers. Additionally, we have also created playbooks for B2B Brands and Healthcare Brands, catering to specific industries.
We empower the ambitious to achieve the extraordinary.
Without a doubt, our role at Beloved Brands is to help the ambitious marketers who are trying to improve their marketing skills. Most importantly, we will prepare you so you can reach your full potential in your career. You will learn about strategic thinking, brand positioning, brand plans, marketing execution, and marketing analytics. As well, we provide a suite of marketing tools, templates that will make it easier to do your job, processes that you can follow, and provocative thoughts to trigger your thinking. 
Have you gone through an assessment of the marketing skills of your team? Take a look below:
The fundamentals of marketing matter.
Our Beloved Brands marketing training programs cover different streams to suit the type of marketer you are. For instance, our marketing training covers consumer marketing, B2B marketing, and Healthcare marketing. 
The marketing fundamentals that we show in this article are part of what we use in our marketing training programs. Ambitious marketers will learn about strategic thinking, brand positioning, brand plans, marketing execution, writing creative briefs, advertising decision-making, marketing analytics, and marketing finance. 
Importantly, when you invest in our marketing training program, you will help your team gain the marketing skills they need to succeed. Without a doubt, you will see your people make smarter decisions and produce exceptional work that drives business growth. 
Finally, I wrote our Beloved Brands playbook to help you build a brand that your consumers will love. If you are a B2B marketer, try our B2B Brands playbook. And, if you are a Healthcare Marketer, try our Healthcare Brands playbook.
Everything a Marketing must know about.
Importantly, Brand leaders need to know how to think, define, plan, execute and analyze with the best of them. Moreover, while the brand leaders don't really know how to do anything, they are looked upon to make every decision. Have a look at our five minute video on everything a marketer must know. To read more, click on this link: Everything.
To view, use the ▶️ controls to play or volume buttons 
If you are looking to make your marketing team smarter, we can help. To get started, email Graham Robertson at [email protected]
Other stories you may enjoy