Over the years, destination marketing have truly evolved, with numerous campaigns vying to captivate and charm global travellers. Undeniably, certain tourism advertising has become iconic within the tourism industry, eliciting powerful emotions and sparking countless adventures.
Moving from the timeless appeal of "I Love New York" to the enticing mystique of "Amazing Thailand." Moreover, we'll show a myriad of tourism advertising campaigns have made a lasting impact on our shared imagination. As well, we'll delve into some of the greatest tourism ads in history, analyzing their efficacy and enduring resonance with today's travellers.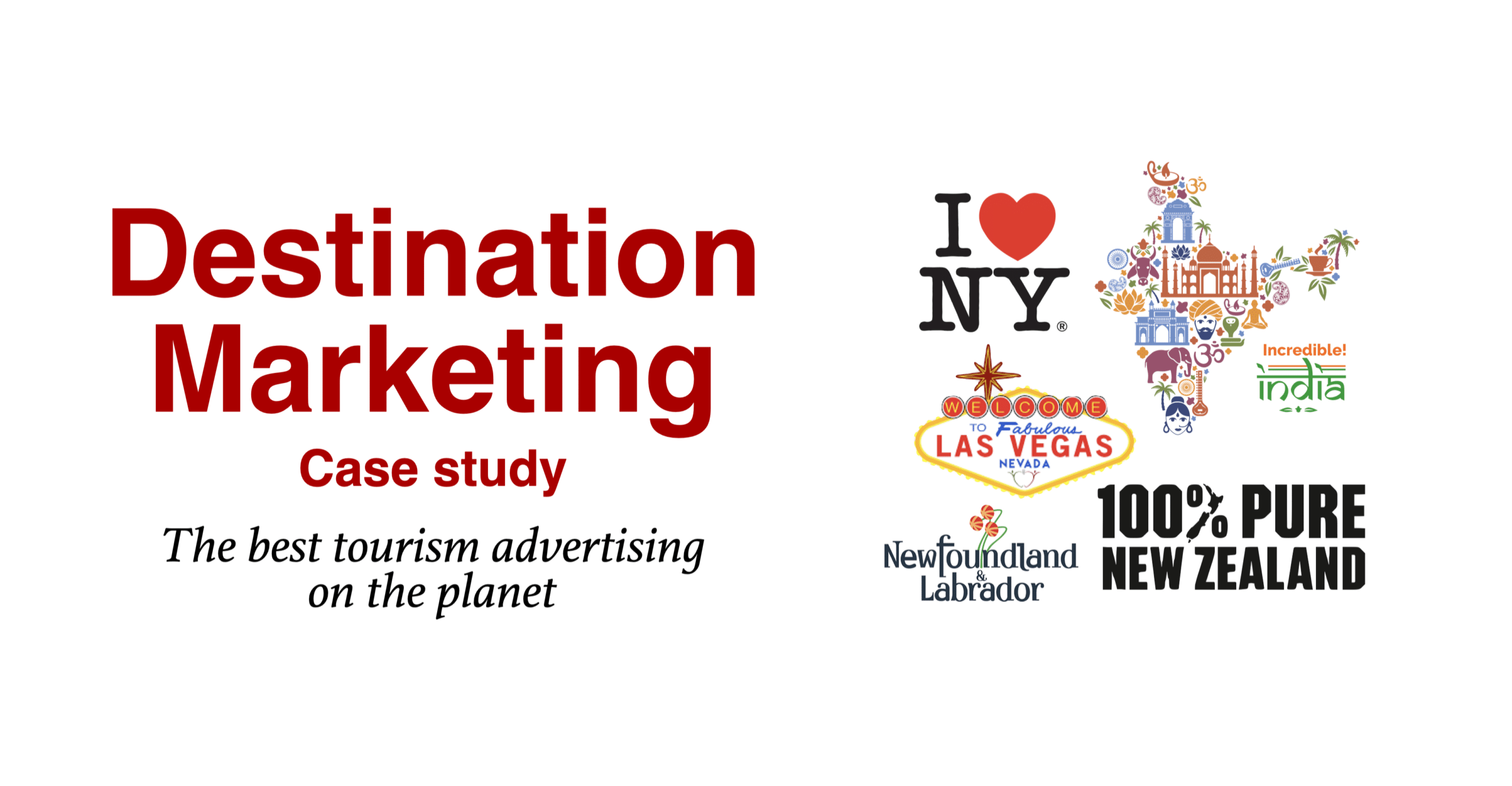 These legendary tourism advertising campaigns will undoubtedly ignite your desire to discover new places and forge unforgettable experiences.
With Beloved Brands, I have been lucky to match my love of travel with helping marketing teams around the world. We have done marketing training workshops in Thailand, New Zealand, Mauritius, the Maldives, China, England, Germany, India, and many other places. 
"I Love New York" is undoubtedly an iconic destination marketing campaign. The campaign emerged in the late 1970s with an initial focus on promoting the entire state rather than solely New York City. 
The state's rich offerings, from the picturesque Finger Lakes region to the Adirondack Mountains and Long Island's beaches, were brought to the forefront in a bid to attract visitors from far and wide. This early version of the campaign aimed to showcase the diversity and beauty of the state. And, it emphasized its many attractions and experiences beyond the bustling metropolis.
Take a look at one of the first I love New York ads: 
Surprisingly, it wasn't until the early-1980s that the famous I ♥ NY logo made its debut in the TV ads. The logo further bolstering the campaign's impact and memorability. And, this iconic symbol transformed the campaign into a powerhouse of destination marketing. The logo has become a universally recognized representation of the city and the state. 
This fresh and engaging visual element managed to both encapsulate the spirit of New York and create a lasting emotional connection with travellers. It has created an indelible mark on the tourism advertising landscape.
Over the years, the "I Love New York" campaign has evolved to incorporate both the state and the city, celebrating their unique offerings while highlighting their interconnectedness. This strategic approach has allowed the campaign to flourish, continuing to attract millions of tourists to New York and solidifying its status as a destination marketing success story.
Transitioning to the campaign's content, it highlighted New York's abundant cultural heritage, eclectic neighborhoods, unrivalled dining and entertainment scenes, and iconic landmarks like the Statue of Liberty and Central Park. 
Below, you can see an example of the traditional 
I ♥ NY tourism advertising they have run over the years
Success factors behind the "I Love New York" campaign
Simple, Memorable Slogan: 
The creative idea of "I ♥ NY" is simple, catchy, and easy to remember. The use of a heart symbol immediately conveys a positive emotional connection to the rest of the destination marketing.
Powerful Imagery: 
As a lesson for tourism advertising, the logo accompanies visuals feature iconic New York landmarks and cultural references. For instance, they show the Statue of Liberty, Broadway, and the Empire State Building. These images evoke a sense of excitement and adventure, encouraging visitors to explore the city's diverse offerings.
Cultural Significance: 
I love NY advertising taps into the emotional attachment that people feel toward New York City, long viewed as a cultural capital and symbol of American progress and ingenuity. By leveraging this cultural significance, NY's tourism advertising has created a strong emotional connection with potential visitors.
Integrated Marketing Strategy: 
The "I Love New York" advertising was promoted through a variety of channels, including billboards, television commercials, print ads, and souvenirs. The logo and slogan were also licensed for use on a wide range of products, from t-shirts to coffee mugs. This integrated destination marketing strategy increased the campaign's visibility. And, it ensures that it remained top of mind for potential visitors.
Positive Reinforcement: 
The ad's message is optimistic and upbeat, highlighting the city's positive qualities and inviting visitors to embrace them. This positive reinforcement helps to counteract negative stereotypes or preconceptions that potential visitors may have about New York City.
2023 "We ♥ NY" has stirred some controversy.
The City of New York has released an updated version of its unofficial emblem. They have adjusted the iconic "I ♥ NY" logo by changing the word to "We". They said they want to "inspire optimism and civic action" in a post-pandemic New York.
Time will tell how well it does. However, just a few hours after the new "We ♥ NYC" logo was revealed, reaction on Twitter — and beyond — was not merely negative, but brutal. The people who hate it the most are local New Yorkers. 
The bigger question. Did the creative idea really need changing? My view is NO! Always remember: marketers usually get bored of the work before the consumer ever does. Click to read our post about the biggest rebranding disasters.
If you are looking to go to NY, click on this link: I ♥ NY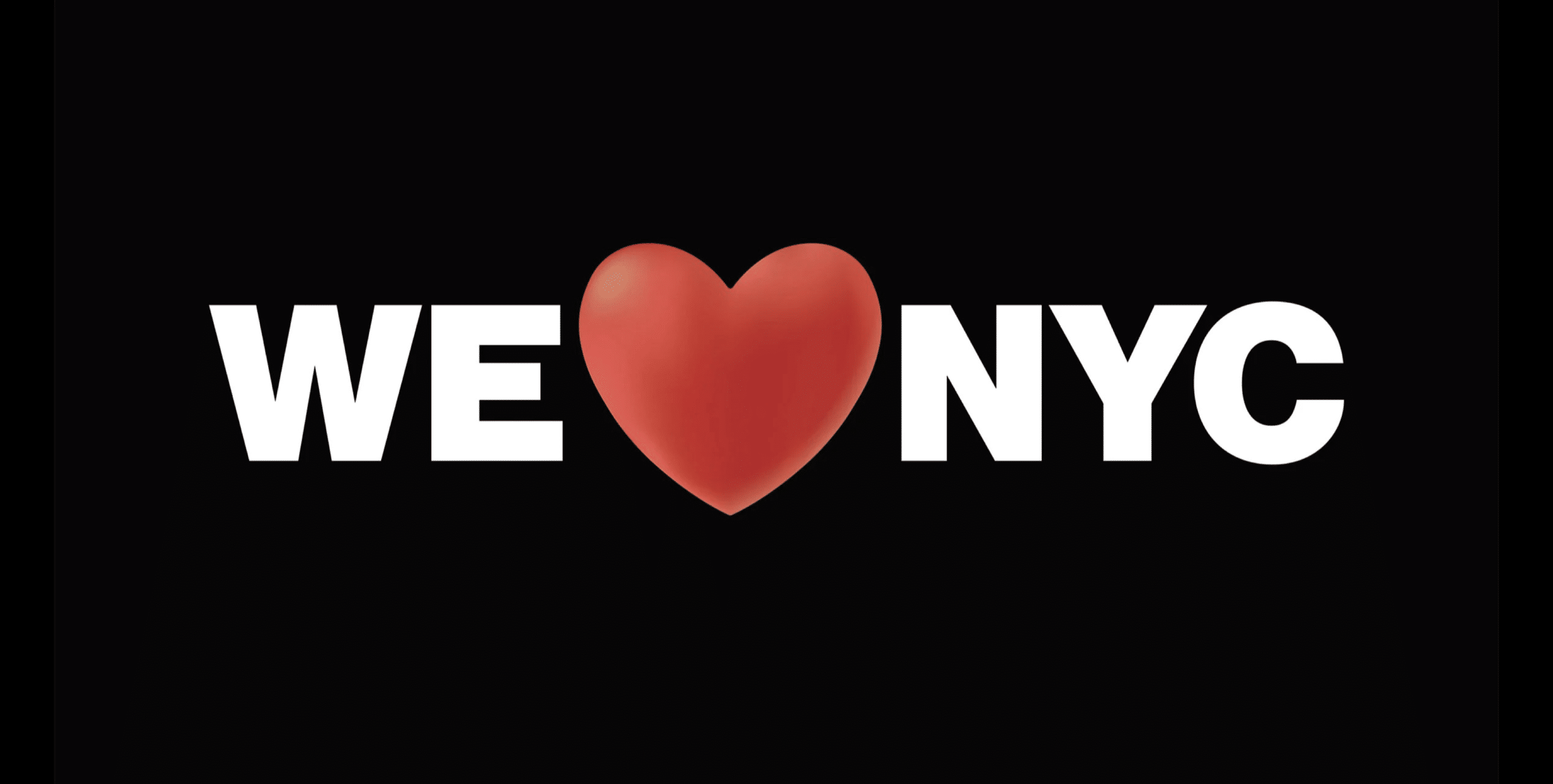 "Incredible India" is a remarkable destination marketing campaign initiated by the Indian government in 2002. They want to position India as a distinct and diverse travel destination. Showcasing India's abundant cultural heritage, natural splendor, and dynamic urban centers, India's tourism advertising highlights its numerous attractions, beckoning travelers to experience the country's enchantment firsthand. 
Spanning from the awe-inspiring Himalayas to the lively streets of Mumbai, "Incredible India" embraces the country's astonishing diversity, exhibiting its art, architecture, cuisine, and traditions.
If you want to explore India, click on this link: Incredible India
Tourism is paying off for India
As a result of the effectiveness of India's tourism advertising, visitors from around the globe have been drawn to India. They advertising is bolstering the nation's tourism industry and establishing the country as one of the most captivating travel destinations worldwide. The travel market in India is projected to reach $125 Billion (USD) by 2027 from an estimated $75 Billion in 2020.
Since its inception, "Incredible India" has contributed to a surge in foreign tourist arrivals and enhanced India's reputation as a sought-after travel destination. With its vibrant imagery and compelling storytelling, Incredible India has secured its place as an example of highly successful destination marketing.
"100% Pure New Zealand" is a standout destination marketing campaign, initiated by Tourism New Zealand in 1999 to position the country as a pristine and one-of-a-kind travel destination. 
Accentuating the nation's awe-inspiring natural beauty, the campaign's slogan highlights New Zealand's diverse landscapes, from snow-capped mountains and turquoise lakes to verdant rainforests and breathtaking beaches. Showcasing various attractions, the campaign features adventure sports, cultural experiences, and world-class hospitality.
The magic of the "100% Pure New Zealand" campaign lies in its ability to encapsulate the country's natural allure and cultural richness. It employs striking visuals, engaging narratives, and authentic representation. NZ's tourism advertising fosters a strong emotional bond with prospective visitors, enticing them to delve into New Zealand's wonders and immerse themselves in its distinctive culture.
In the realm of destination marketing, the "100% Pure New Zealand" campaign's success is evident in the sustained growth of the nation's tourism sector. Since the campaign's inception, visitor arrivals have soared, with New Zealand emerging as a favored destination for adventure enthusiasts, nature lovers, and culture aficionados. They have won numerous tourism advertising awards. And, the campaign has firmly established itself as one of the most iconic and potent tourism advertisements globally.
If you are looking to visit New Zealand, click on this link: 100% Pure New Zealand
The return to normal for New Zealand
With New Zealand's closed borders during Covid, they lost $15 Billion per year in lost tourism. As things returned to normal after the pandemic, I love this simple example of great tourism advertising.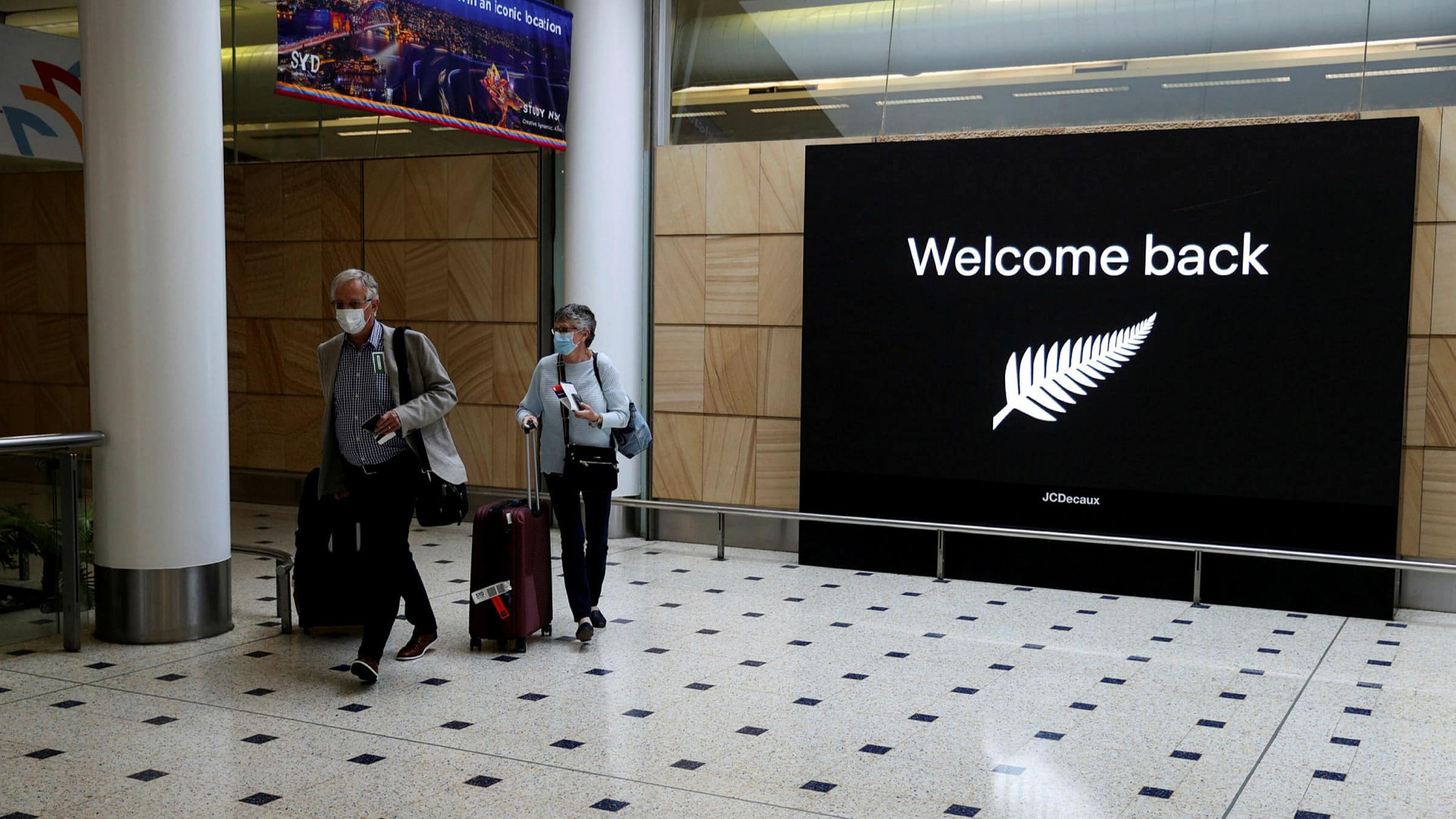 Take your brand knowledge to new heights with our Beloved Brands playbook
Beloved Brands is a comprehensive reference guide that covers the fundamentals of brand management. It goes deep on strategic thinking, brand positioning, and brand plan development. Furthermore, this book will help you with advertising decisions, media planning, marketing analytics, and the brand financials. Keep this book handy. Our readers tell us they reach for it every week.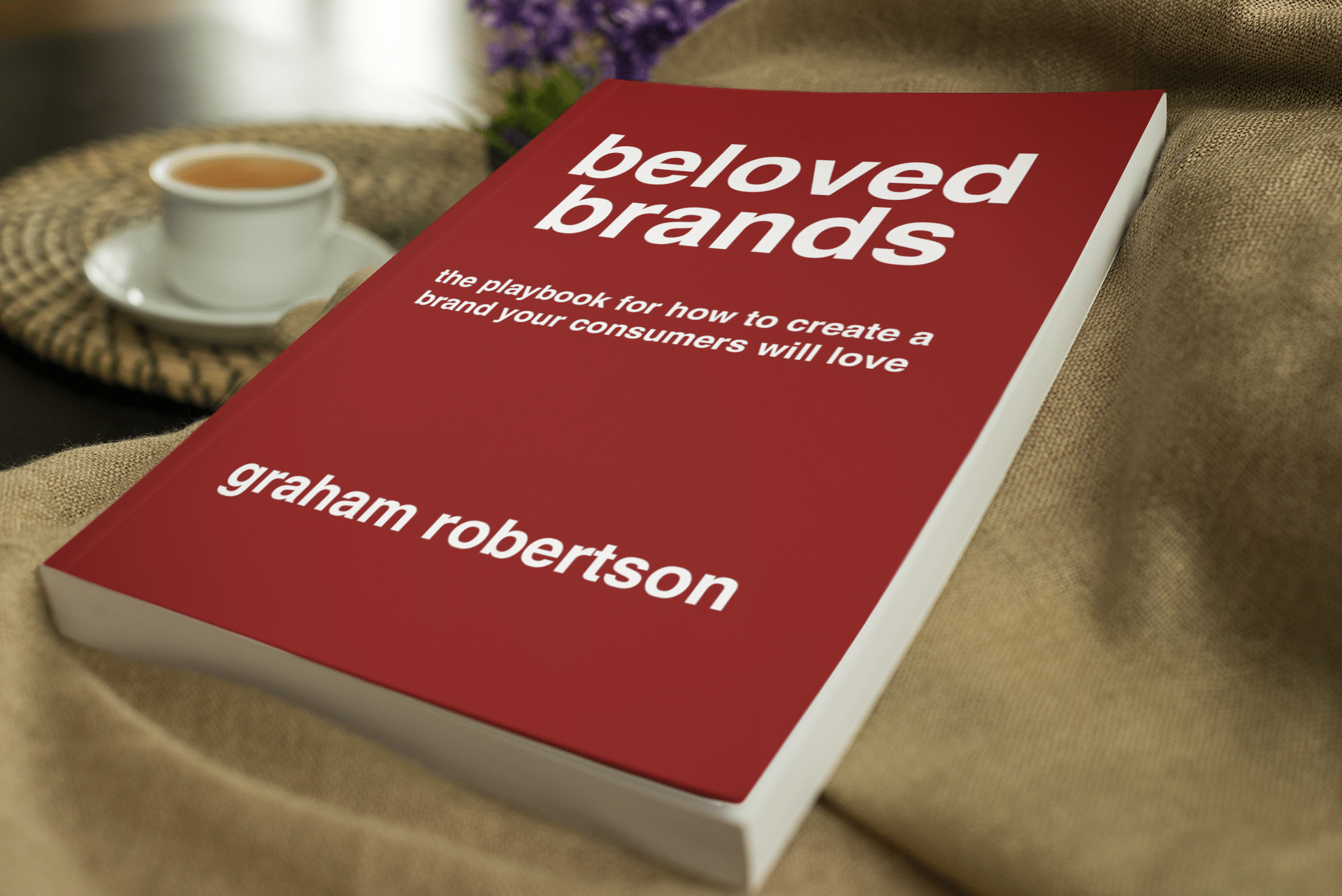 Marketers see Beloved Brands playbook as a go-to resource, as they keep it within arm's reach for any new project. We are thrilled to see that it has received a 5-star rating from 85% of Amazon reviewers. Additionally, we have also created playbooks for B2B Brands and Healthcare Brands, catering to specific industries.
85% give Beloved Brands a perfect 5-Star rating!
The cheat code for future brand leaders!
It is without a doubt the most practical book for those who want to follow brand management that I have ever read in my life! Beloved Brands is written by a real, experienced marketeer for marketers. This book contains methodologies, tools, templates and thought processes that Graham actually used and uses in his career.
I have Brand Love for Beloved Brands!
As a 24-year marketing veteran at a Fortune 100 company, I thought I knew everything I needed to know about building brands until I started following Graham on social media. Graham has an amazing gift of bringing to life the critical elements of brand building and management in a delightful, easy-to-understand way and includes numerous examples and case histories that turn theory into practical reality for the reader. His tools and templates throughout the book make it VERY easy for the reader to immediately apply the critical principles of brand management to build a brand that consumers will love for the long term.
I know other new brand managers that have literally used this to review their business' and create their annual brand strategy plans. Undeniably, Beloved Brands is phenomenal in concept and in execution. I highly recommend this book.
Vegas: "What Happens Here, Stays Here"
"What Happens Here, Stays Here" is a distinctive destination marketing campaign, introduced by the Las Vegas Convention and Visitors Authority in 2003 to present Las Vegas as a hub for adult entertainment and indulgence. 
A stand out in tourism advertising, this campaign swiftly became a pop culture sensation, embodying the city's image as a place where boundaries blur and anything is possible. Adopting a humorous and edgy approach, the campaign spotlights Las Vegas' myriad attractions, such as casinos, nightlife, shows, and dining experiences.
Several factors contribute to the campaign's effectiveness. The straightforward and catchy slogan instantly communicates excitement and secrecy, while its message of unrestrained freedom and indulgence appeals to a broad spectrum of travellers, especially those seeking an escape from the mundane. The campaign's witty and daring tone distinguishes Las Vegas from other tourism advertising, forging a unique brand identity that is immediately recognizable.
To illustrate, below are two of the Vegas tourism ads that adeptly capture the campaign's essence of unbridled fun and indulgence. They are certainly edgy spots, but fit with the tone of the Vegas brand.
If you are looking to go to Vegas, click on this link: Vegas tourism
What happens in Vegas "Pearly Gates"
What happens in Vegas "You can bring your family"
"Amazing Thailand" is an exemplary destination marketing campaign initiated by the Tourism Authority of Thailand to position the country as a premier travel destination. Emphasizing Thailand's natural splendor, cultural richness, and warm hospitality, the campaign showcases numerous attractions, including stunning beaches, ancient temples, vibrant nightlife, and delectable cuisine.
The success of the "Amazing Thailand" campaign stems from its ability to forge an emotional bond with prospective visitors. By utilizing striking visuals, compelling narratives, and authentic representation, the campaign highlights the country's many wonders, leaving a powerful and enduring impact on travelers' minds.
Furthermore, these tourism ads focus on diversity and inclusivity significantly contributes to its effectiveness. "Amazing Thailand" presents the country's array of attractions and experiences, catering to various travellers with differing interests and budgets. This strategy has attracted a wide spectrum of visitors, from backpackers and budget travellers to luxury seekers and families.
To illustrate, below is an example of Thailand's tourism advertising that really brings all the sensory appeals to life.
The "Amazing Thailand" campaign's accomplishments are evident in the sustained growth of the nation's tourism sector. The campaign has boosted the number of international visitors and enhanced the country's image as a secure and welcoming destination. Garnering numerous awards and commendations for its creative and influential messaging, "Amazing Thailand" has firmly established itself as one of the most successful destination marketing campaigns worldwide.
If you are looking to visit Thailand, click on this link: Thailand Tourism
Newfoundland "Find yourself"
Newfoundland's destination marketing campaign, known as "Find Yourself," is celebrated for its ingenuity and distinctive approach to promoting tourism in the region. Launched by the Newfoundland and Labrador Tourism Board in 2015, it has since become one of the most successful tourism campaigns globally.
The "Find Yourself" campaign's triumph lies in its ability to authentically and captivatingly showcase Newfoundland's unique cultural heritage and striking natural beauty, including the famous Iceberg Alley. Employing a blend of stunning visuals, engaging storytelling, and humor, the campaign highlights the region's attractions, such as its rugged coastline, quaint towns, amiable locals, and awe-inspiring icebergs drifting along the coast.
Additionally, the campaign's focus on experiential travel has contributed to its success. Instead of merely presenting the region's attractions, "Find Yourself" urges visitors to immerse themselves in local culture, uncover hidden gems like Iceberg Alley, and genuinely "find themselves" during their journey.
The effectiveness of the "Find Yourself" campaign is evident in Newfoundland's tourism industry's ongoing growth. The campaign has increased visitor numbers and enhanced the region's reputation as a unique and alluring travel destination. Garnering numerous awards and commendations for its inventive and powerful messaging, "Find Yourself" has firmly established itself as one of the most successful tourism campaigns worldwide.
If you are looking to go to Newfoundland, click on this link: Newfoundland Tourism
The Creative Brief defines the box.
Use our Creative Checklist to determine if the creative work is in the box.
Then, we introduce a Creative Checklist that is designed to help you make advertising decisions. When you see the creative marketing execution come back from your experts, use our creative checklist to make decisions. Next, use your feedback to your marketing experts to steer the ideas back in-the-box. Importantly, the Creative Checklist highlights the gaps you see. Your role is to provide your problems with the work, while avoiding providing a solution. Let your creative marketing execution experts use their in-the-box creativity to figure out new solutions that will fit the box. 
To illustrate, click to review how our Creative Checklist helps decide if the creative advertising fits the box..
Use our ABC's of Advertising: Attention, brand link, communication stickiness
Here are four questions to ask:
Get comfortable with various advertising techniques.
Video on how to use in-the-box creativity
Have a look at our video on how to use in-the-box creativity to ensure our marketing execution stays on strategy. We introduce how our Creative Brief defines the box the work must play in. And, our Creative Checklist to allow you to decide if your destination marketing execution delivers.
To view, use the ▶️ controls to play our brand strategy video.