What is a Consumer Insight? Our definition for consumer insights is the little secrets hidden beneath the surface, that explain the underlying behaviors, motivations, pain points and emotions of your consumers. 
Consumer insights come to life through your advertising when told in such a captivating way that makes consumers stop and say "Hmmm, that's exactly how I feel. I thought I was the only one who felt like that." 
That's why we laugh when seeing the way that consumer insight is projected with humor. That is why we get goose bumps when a consumer insight is projected with inspiration. And, that's why we cry when the consumer insight comes alive through real-life drama.
With the "real beauty" campaign, Dove stood up for real women. The women we see up on the runway are size 2, 103 pounds, and likely 17. Movie stars have had plastic surgery. Most print ads, even with the most beautiful women, have been photo-shopped. There are real problems in our current society with anorexia, anxiety, and depression about appearance. Dove's insight of "Women in all shapes, sizes look beautiful. Let's stop idolizing the fake and start living in the real world. Let's be happy with what we look like." Women connected with this insight because they already felt that way. They are glad someone was finally saying it.
To view, use the ▶️ controls to play or volume buttons.
It's a gutsy move by Ikea to admit their furniture is disposable. In reality, Ikea has loyal fans that keep coming back to the store. This lamp ad captures consumers who connect to the insight about "why hang onto this old lamp, it's crazy, just get this year's better model".
To view, use the ▶️ controls to play or volume buttons.
Take your brand knowledge to new heights with our Beloved Brands playbook
Beloved Brands is a comprehensive guide that covers the fundamentals of brand management. It goes deep on strategic thinking, brand positioning, brand plan development, advertising decisions, media planning, marketing analytics, and the brand financials. This is an opportunity to build your marketing skills to help your career. And, it will provide you with the roadmap for driving growth on your brand.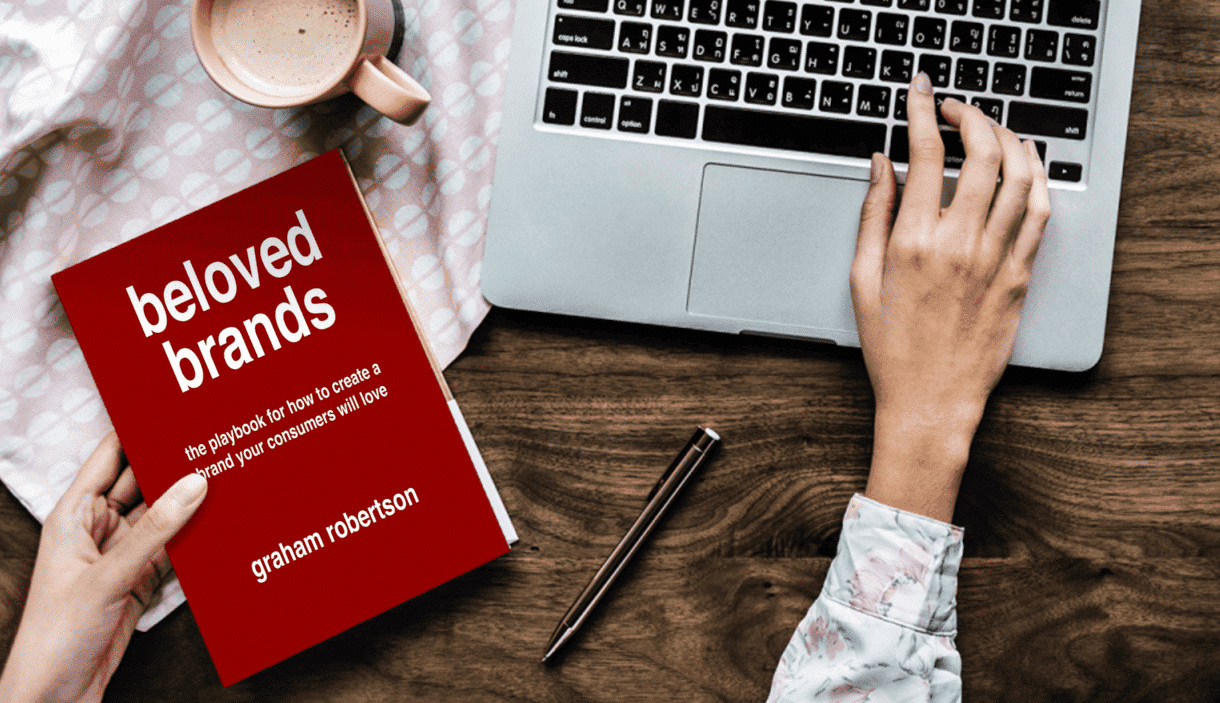 Marketers see Beloved Brands playbook as a go-to resource, as they keep it within arm's reach for any new project. We are thrilled to see that it has received a 5-star rating from nearly 90% of Amazon reviewers. Additionally, we have also created playbooks for B2B Brands and Healthcare Brands, catering to specific industries.
There is a fat kid inside most of us. This Nike ad was aired during the 2012 Olympics when the best of the best are celebrated and those who come 4th are chastised. The insight is "I know working out is good for me. I am never going to win a medal. But I still want to improve, just a little." We don't have to push to win a gold medal. We can be motivated to get out there and run.
To view, use the ▶️ controls to play or volume buttons.
The Always "Like a girl" campaign is an inspirational video that connects with true insight about the perception of how girls run changes as they hit puberty.  The ad starts by asking older teens and 20-somethings to run like a girl. Sadly, they depict a negative stereotypical overly feminine running style. Then, the narrator asks 10-year-old girls to run like a girl, and they run in a highly athletic manner. Finally, they asks what changes to make the older girls see running as a negative. The ad challenges viewers to rethink their stereotypes. It inspires girls with an uplifting message to be themselves. It encourages them to believe that, "running like a girl" is a good thing. The Always brand closely lines itself to the insights about the changes happening at puberty. This is a time when moms and daughters will be choosing the feminine hygiene brand they will use.  
To view, use the ▶️ controls to play or volume buttons.
When I worked in the quit-smoking categories, I used the 360-degree mining for consumer insights. I have never smoked in my life, so all of this was new and forced me to listen, observe, and go deeper.
To illustrate, click on our consumer insights model to help discover new consumer insights.
The starting data point was, "Studies show smokers will try to quit cold-turkey over seven times before reaching for a smoking aid to help them quit." It speaks to how hard it is to quit, and how many times it takes to achieve success. Regarding smoking aids, it shows how the product is the last resort. 
The power of observation
Adding observations from focus groups, I could see how smokers become very agitated. We held two-hour focus groups and talked non-stop about what could get them to quit smoking. In the first hour, they were polite, but after one hour without a cigarette, I could see their agitation grow to a boiling point.   
When I listened further, I heard them say, "I feel guilty I can't quit" or "I know I should quit" or "Whenever I quit, I feel I'm not myself. I get so irritable that I give up" or "I wish smoking wasn't so bad for you because quitting smoking sucks." These are some of the underlying feelings coming out, expressed in their words. 
Understanding the emotions
Using the emotional need states, I gravitated to the consumer's lack of optimism or confidence to quit, how smokers feel out of control whenever they try to quit, and how they feel not themselves. 
Observing how quitting smoking fits into their lives, I could see how they take their misery from trying to quit out on those around them. They linked the moment of quitting smoking with their "worst version of themselves coming out" and talked about "the monster." Some said their spouse or friends had told them they would prefer they keep smoking rather than having to deal with this terrible version of themselves.  
To illustrate, click on our consumer insights model to help discover new consumer insights.
Consumer insight (connection point): 
"I know I should quit. I've tried to quit smoking so many times, it's ridiculous. I'm not myself. I'm grouchy, irritable, and feel out of control. Quitting smoking sucks!" When I shared this secret back with smokers who want to quit, they say, "Yup, that's exactly how I feel." 
Consumer enemy (pain point): 
"I fear quitting smoking will bring out the monster in me, turning me into the worst version of myself."  
To view, use the ▶️ controls to play or volume buttons.
How to predict advertising success
Let's take this creative thinking to a predictive advertising model, changing the creatively different to branded breakthrough, and the smart strategy becomes motivating consumers.  
The branded breakthrough is "how you say it." It uses creativity to capture the consumer's attention within the clutter of the market while linking your brand closer to the story. And, the motivating message is "what you say." You have to communicate the main message to connect with consumers memorably, so the ad sticks enough to move consumers to see, think, feel, or act differently than before they saw the ad.
To illustrate, click on the diagram to zoom in. 
When judging advertising, the most important thing I look for is to ensure the creative idea within the ad that drives the attention, tells the brand story, communicates the main benefit and sticks in the consumer's mind. Importantly, when you see a story, device, copy, or a visual that does not fit with the delivery, then you have a red flag. You run the risk that the creativity of the ad works against your objectives. 
The ABC's of Advertising: Attention, brand link, communication stickiness
Here are four questions to ask:
To illustrate, click on the ABC's of advertising to see details.
The best marketing execution uses in-the-box creativity. Indeed, we believe there is great marketing execution that uses emotional advertising, humor, feel-good ads, and consumer insights. 
Importantly, we have posts on writing creative brief, running the advertising process, making advertising decisions, and media plans. 
Moreover, read how to conduct your own marketing research, social media plans, and how to lead the innovation.  
Challenge yourself to get better at advertising
If you realized that how you show up as a client is the most significant factor in getting better advertising, would you show up differently? If so, then show up right.  

Be one of your agency's favorite clients. Essentially, never treat anyone like they have to work on your business. Without a doubt, inspire everyone to want to work on your brand. 

Undoubtedly, stay focused on one target, one strategy, one consumer benefit and one brand idea. For this reason, avoid the just in case list or adding one more thing.  

When writing a brief or providing feedback, resist controlling the creative outcome. Absolutely, give them your problems. And, never give them your solutions.

Importantly, be willing to fight anyone in the way of great work, even with your boss. You will start to see everyone on the team fight for you.  

LOVE your advertising, and never settle for OK. Never approve OK advertising that feels safe. What signal do you think it sends everyone involved? Unquestionably, Ok is contagious.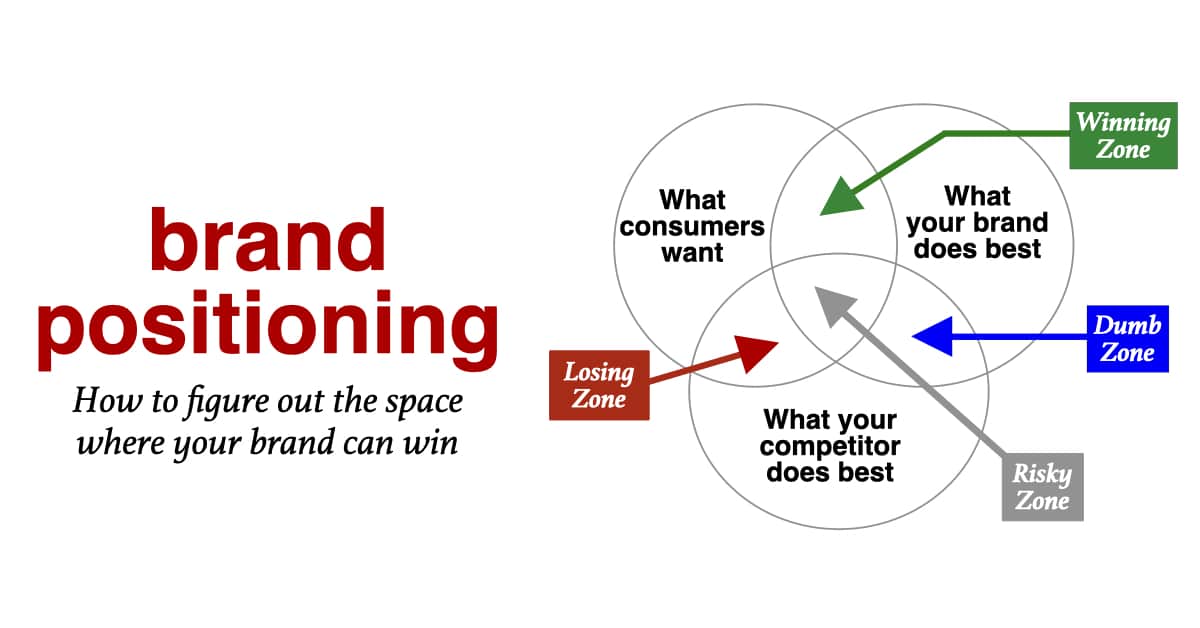 What type of marketer are you?
We believe that marketers learn best when they see our marketing concepts applied to brands that look like their own. Importantly, we have come up with specific examples – consumer, B2B and healthcare – to showcase our marketing tools. To view, click on the icon below to choose your interest area.
Brand Management Mini MBA
Invest in your future. If you are an ambitious marketer, looking to solidify your marketing skills, our Brand Management Mini MBA will teach you about strategic thinking, brand positioning, brand plans, advertising decisions, and marketing analytics.
Have a look at our brochure on our Mini MBA program
To view, Use  >  to move through the brochure or  x  to see the full screen. 
Importantly, we provide key chapters from our Beloved Brands Playbook, and a Brand Management Workbook with exercises to try in real-time. Absolutely, this is your chance to earn a certificate that you can use on your resume or LinkedIn profile.