To improve your advertising skills, learn to use your fast, emotional thinking, that engages the instinctual side of your brain. Essentially, make quick-twitch intuitive decisions to find the smart, creative advertising that will help your brand grow. In this article, I'm going to talk about what it takes for the marketers to make decisions on advertising. This is not about the ad expert who comes up with the ad.
As the brand leader, your role is to manage the flow from your stated vision of your brand plan through to the final production and media choice. As you work on your advertising skills, learn to be the consistent voice. Above all, you will have to deal with many people along the way. Each with their own agenda and opinion. On top of that, you will work with various people at your creative agency. And, many independent experts such as photographers, directors, editors, and media planners.
You must learn what it takes to stay on strategy moving from vision to execution
Act as you would when designing your kitchen. When you engage your decorating expert to hear their ideas, in the end, you decide. After all, you are the one who will live in the kitchen. Moreover, you are the one who has to live with your ad.
The key project management stages start with translating your brand plan into a creative brief. Then, you will lead the creative meeting where you make the decision on the creative direction. And, you will manage the details throughout a complicated production process.
Every time you engage with advertising is an opportunity to improve your advertising skills. With each new advertising project, you will learn something new. Advertising is one of the most complex project management processes we engage, with a vast array of crucial steps. First, you will have to learn to deal with the ambiguity and varying opinions about what it is that makes great advertising. Adding to the complexity, a TV ad may take 50 or 100 people, from the brief all the way to the final sound edit. Finally, you will need to learn how to keep everyone engaged while working to keep your boss aligned at every stage.
Take your brand knowledge to new heights with our Beloved Brands playbook
Beloved Brands is a comprehensive guide that covers the fundamentals of brand management. It goes deep on strategic thinking, brand positioning, brand plan development, advertising decisions, media planning, marketing analytics, and the brand financials. This is an opportunity to build your marketing skills to help your career. And, it will provide you with the roadmap for driving growth on your brand.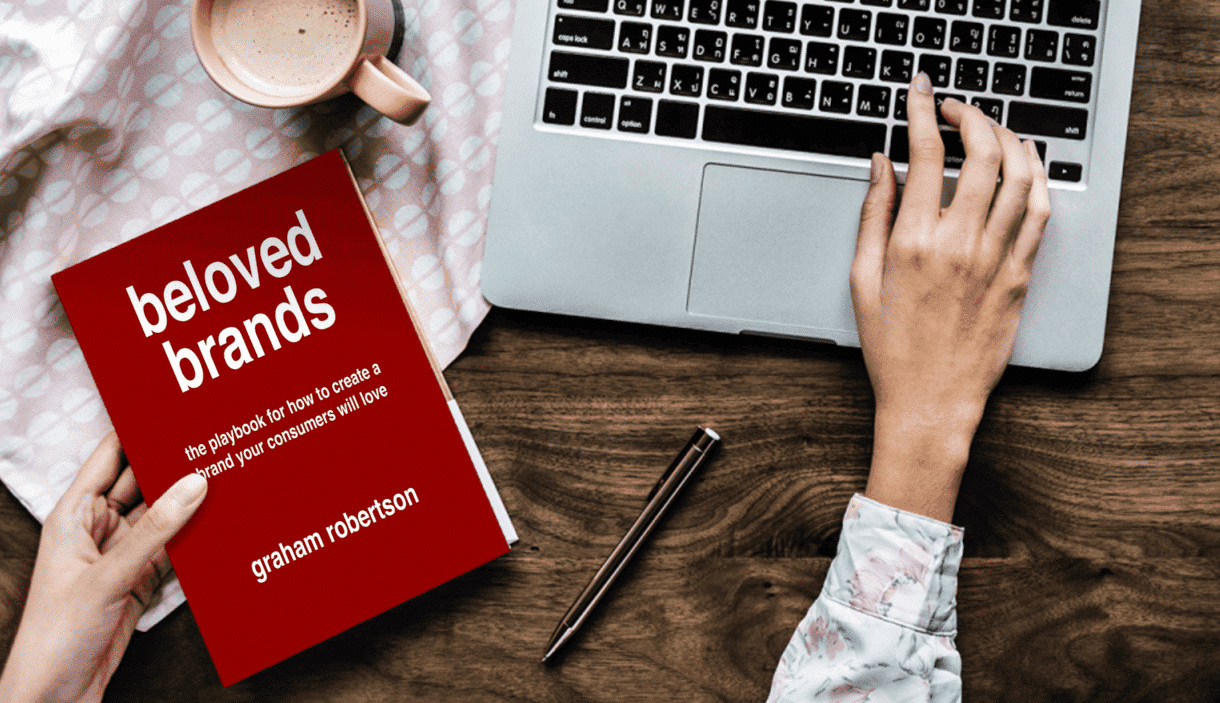 Marketers see Beloved Brands playbook as a go-to resource, as they keep it within arm's reach for any new project. We are thrilled to see that it has received a 5-star rating from nearly 90% of Amazon reviewers. Additionally, we have also created playbooks for B2B Brands and Healthcare Brands, catering to specific industries.
How you show up at the first creative meeting is crucial to the entire project
You will feel the pressure of being on the "hot seat." As much as you think you are there to judge the ads, everyone at the table will be judging you. Stay positive and focused on big-picture decisions. Give direction and make decisions. Stop thinking that your job is to fix or change the ads you see. Most importantly, the brief sets up your problems for the agency to solve. At every stage, keep providing your problems. Let your agency solve. Use your feedback to challenge, push, and inspire the team. Use your feedback to focus the work.
What makes someone great at advertising?
I have been asked that question for years. I finally netted out that the brand leaders who are the best at advertising do two things well: they keep lousy advertising from moving forward, and they can get great advertising into the marketplace. It is not easy to kill lousy advertising. Equally, it is not easy to keep great advertising alive and move it through the system of approvals.
I have been part of great work, where I had to fight many to make it happen, including fights with my boss. I have been part of bad work, and it always felt weird that these ideas flowed quickly through approvals, only to fall flat in the marketplace. My boss signed off quickly. That's the dangerous part of safe work.
You don't need to be able to make an ad to make decisions about what advertising will work the best for your brand.
You don't need to be able to write or draw. Think of yourself as the manager of The Beatles who couldn't sing or play an instrument, yet he certainly knew what his audience wanted more than John, Paul, George, and Ringo ever knew. Later, after the breakup, John Lennon even had to be convinced that "Imagine" was even worth releasing as a song. The point being is the people making your ads might not be the best at deciding what ads to go with, even if they think they are. Your role in the process is to be the decision-maker. Know what advertising your consumers will respond to and then give it to them.
As you work on your advertising skills, you need to find your comfort zone.
At first, you will feel uncertain. Then, you will show up skeptical, too harsh, or too easy. You might seem uptight and easily annoyed by everything. Your discomfort sucks the energy and creativity right out of the room. Every creative person can sense when the marketer hates everything connected to advertising, and the creatives will not want to work for them.
I see many marketers who don't feel if it is their place to say something. They figure the agency is the expert and will even say, "That's why we pay them." They are too fearful to give direction. Or worse, in a passive-aggressive way, they give the agency enough of a chance to mess up so they can blame them later.
The in-the-box thinking behind great creative execution
With all marketing execution, narrow your focus on the ideas that both different and smart. Essentially, these ideas are creatively different enough to stand out yet strategically smart enough to deliver against your brand plan.
This thinking works for creative advertising, new products, logos and packaging, in-store displays, or building service behaviors that help surprise and delight the customer enough to create a happy experience.
It is easy for marketers to fall for marketing execution that is smart but not different. These ideas feel safe but get lost in the clutter because it bores your consumers. These ideas are so safe they are dangerous. It is natural for brand leaders to tense up when the creative work feels "too different." In all parts of business, we are trained to look for past proof that something will work. However, when it comes to execution, beware of this blind spot for brand managers. Use your instincts to get comfortable with the creativity that helps your brand stand out and capture your consumer's attention.
Be careful of the ideas that are different but not smart, which will entertain consumers, but do nothing to move your brand. This is a blind spot for agencies when they deliver work that does not match up to the brief. Marketing execution needs to trigger the desired customer response that matches up with your brand strategy.
The phases of learning for brand leaders:
Marketing has a repetitive nature, as we tend to work on the same essential work streams over and over. Think of learning as an iterative process: try, repeat, tweak, improve, and perfect. We learn by doing. The essential on-the-job experiences encompass leading a strategic brand plan, managing people, launching innovation, and building successful advertising. Each of these experiences takes on many skills and behaviors. To build your advertising skills, every project is an opportunity for you to try, repeat, tweak, improve, and perfect.
Unconsciously incompetent (try):
First, as we jump in on a new task, we struggle through and do our best. However, without any experience, we have no idea of the right way to do it, so we are unaware we are doing it the wrong way. We start with our instincts, but if we are not successful, we risk losing our confidence.
Consciously incompetent (repeat and tweak):
Specifically, we begin to feel the friction and tension as we struggle with each repetitive attempt. We might use some trial and error as we tweak our ways and eliminate the bad. At this stage, feedback from peers or managers can open our eyes to know the flaws and mistakes in our execution. We are now aware of the need to improve.
Consciously competent (improve):
Then, with a series of good and bad experiences, we perfect the details and apply the best methods to achieve consistent success.
Unconsciously competent (perfect):
Finally, with vast experience, the tasks become second nature. We exhibit full confidence and are able to stay in the moment and execute with brilliance. At this stage, there is an opportunity to share our knowledge through the teaching and coaching of those at the other levels.
The experience of leading the advertising
Early on in your career, you will learn many of the same advertising skills from the experience of leading a promotional program. As an example, I was lucky that one of my first marketing jobs was managing five child cereals. Each cereal had quarterly promotions. In two years, I worked on fifty different promotional packages and 50 five-second TV tags. This incredible experience of learning-on-the-job stuck with me throughout my career. In the end, I learned how to translate strategy to execution, how to present to my boss for approval, and how to execute to my expectations.
As a junior marketer, you can build your advertising skills from the opportunity to provide feedback on a major ad campaign, even as a contributor, not the leader. Essentially, you will feel the pressure to use your instincts, assess the creative, match it up to the strategy, gather your thoughts, and say something smart. Great practice for when you are in the hot seat as the decision-maker. Notably, you will find that providing feedback to advertising is one of the hardest things a marketer will do. The more you do it, the better you will get. Being a contributor to feedback replicates how it feels to be on the hot-seat.
With more experience comes the opportunity to improve your advertising skills
The next level of experience is to lead a pool-out of a new spot within an established campaign. It is the advertising equivalent of a line extension. You will go through every step in a usual process, just with less pressure than an entirely new campaign.
The most challenging experience is launching a completely new advertising campaign that starts with a blank slate, where you need to do all the strategic pre-work to determine the target market, brand positioning, brand idea and write the creative brief. With so many unknowns, there is a lot of ambiguity that will add pressure to the process. On top of that, selling your ideas to management is even more difficult. This is the stage you will really start to improve and perfect your advertising skills.
It is a separate advertising skill to gain approval from senior leaders. From my experience, when there is a higher risk with the creative advertising, I would bring along the most senior account leader from your agency. Of course, they have more experience selling creative ideas. And, it puts your boss into a more formal position when they give their feedback. I always tried to give my boss some contribution to the ad, with the hope that it would be something small.
Firing your agency is easy. At a senior level, you need to build and manage the client/agency relationship. Build a relationship with your most senior agency lead, where you can provide each other with feedback on their performance. Listen to their advice on how you can improve, and how your team can improve. Most importantly, learn how to inspire your agency to deliver their greatest work on your brand.
The four marketing execution skills you need:
Capable of leading any marketing project, whether it is brand communication, product innovation, selling, retailing, or the consumer experience.

Write strategic, focused, and thorough creative briefs that will inspire great work from those experts who will execute on your brand's behalf.

Able to inspire greatness from experts at agencies or throughout the organization to offer their greatest work on your brand.

The best marketers make smart marketing execution decisions that tighten the bond with consumers to put your brand into a more powerful position and drive long-term success that matches up to the strategy.
What type of marketer are you?
We believe that marketers learn best when they see our marketing concepts applied to brands that look like their own. We have come up with specific examples – consumer, B2B and healthcare – to showcase our marketing tools. 
Click on the icon below to choose your interest area.
Our brand toolkit for consumer brands is our most comprehensive template helps you communicate your brand plans, brand positioning, business review and creative briefs.
Our brand plan template  offers slides for vision, purpose, analysis, key issues, strategies, and execution plans, ensuring a thorough approach to your brand's development. The brand positioning template guides you through defining your target profile, crafting a brand positioning statement, and developing a unique brand idea, concept, values, story, credo, and creative brief. Finally, our business review template provides slides for in-depth analysis of the marketplace, customers, competitors, channels, and your brand.
Choose the right template for your business needs
The Creative Brief defines the box.
Use our Creative Checklist to determine if the creative work is in the box.
Then, we introduce a Creative Checklist that is designed to help you make advertising decisions. When you see the creative marketing execution come back from your experts, use our creative checklist to make decisions. Next, use your feedback to your marketing experts to steer the ideas back in-the-box. Importantly, the Creative Checklist highlights the gaps you see. Your role is to provide your problems with the work, while avoiding providing a solution. Let your creative marketing execution experts use their in-the-box creativity to figure out new solutions that will fit the box. 
To illustrate, click to review how our Creative Checklist helps decide if the creative advertising fits the box..
Use our ABC's of Advertising: Attention, brand link, communication stickiness
Here are four questions to ask:
To illustrate, click on the ABC's of advertising to see details.
Get comfortable with various advertising techniques.
Video on how to use in-the-box creativity
Have a look at our video on how to use in-the-box creativity to ensure our marketing execution stays on strategy. We introduce how our Creative Brief defines the box the work must play in. And, our Creative Checklist to allow you to decide if the marketing execution delivers. To read more, click on this link: How to use in-the-box creativity. 
To view, use the ▶️ controls to play our brand strategy video.