Social media has become an integral part of our lives. It's where we connect with friends, share photos, watch videos, and learn new things. In this article, I will outline five key steps you need to get started on building your online presence. 
You have to dig in and learn about how social media can help you. Then, build a profile for yourself or a brand that you can use on social media. Create content around key topics or keywords that you wish to own. That could be a long copy blogs, short text stories, explainer videos or thought-provoking visuals. Grow your audience. And, then you are ready to build relationships with your customers.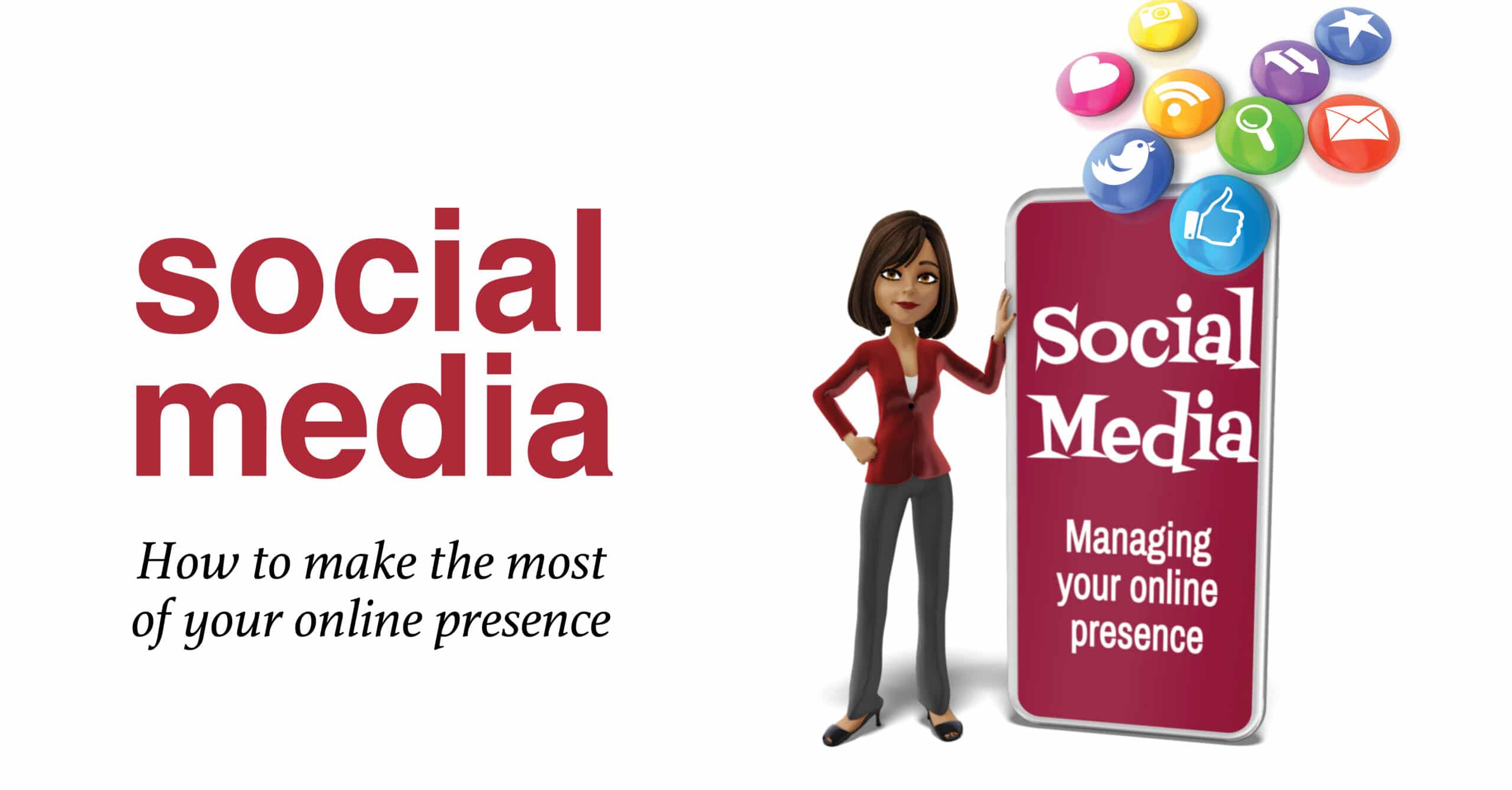 Understand the necessities of social media marketing.
If you're looking to use social media as a means to promote your business, then you need to understand what's going on behind the scenes. Social media provides an opportunity to reach all levels of customers, including users, buyers, decision-makers and influencers.
Focus your social media on 5-6 topics using a balance of long-copy articles, videos, photos, infographics, or memes. Include PDF shares of white papers, links back to your website, and events you are promoting.
Pick a lead social media vehicle
Social media marketing involves many different tools, such as LinkedIn, Facebook, Twitter, Instagram and YouTube. Even though it is 'free' it can be extremely time-consuming. To start, pick the one that makes the most sense for your brand.
LinkedIn works best for long-copy content, focused on important issues to reach your customers. Use your company page to generate followers and engage your key executives to send out content.
Use Twitter to project quick hot-take opinions or to provide quick customer service response through DMs. Be careful as it is the wild west.
YouTube is a great platform for easy-to-follow explainer videos. Shorter video can utilize TikTok to build your following.
Facebook provides a broad reach, complimented with paid media.
For photo driven options, Pinterest or Instagram can work well in building your audience.
What makes the most sense for you. Experiment. The market will tell you what works and what does not. You can use a social media scheduler (Hootsuite, Edgar, Buffer etc) to create a balanced and full schedule.
Create an engaging profile.
A good profile on social media will help you connect with potential clients and customers. It should also provide them with a sense of who you are and why they should trust you. This includes things like your company name, logo, contact information, and any special offers you might have.
Everyone should have a personal profile to tell their brand story
First, start with your desired reputation by thinking of a personal vision statement for how you wish to be viewed five or ten years from now. Next, talk about the difference you make, whether it is in your job or business you are leading. 
Then, outline your background qualifications, including employment history, notable awards, or education degrees. Layer in other unique experiences, publications, event participation, or charity involvement. Finally, as we would with a brand, provide your stated promise declaration, which is your purpose behind your vision. Using your promise is a compelling way to end your profile.
Use content promote your brand.
Social media has become an integral part of our lives. It's where we connect with friends, family, coworkers, and strangers alike. And businesses are no different. They need to promote themselves online so that potential customers will see them as a viable option.
Create valuable, relevant, and consistent content for each stage of the customer journey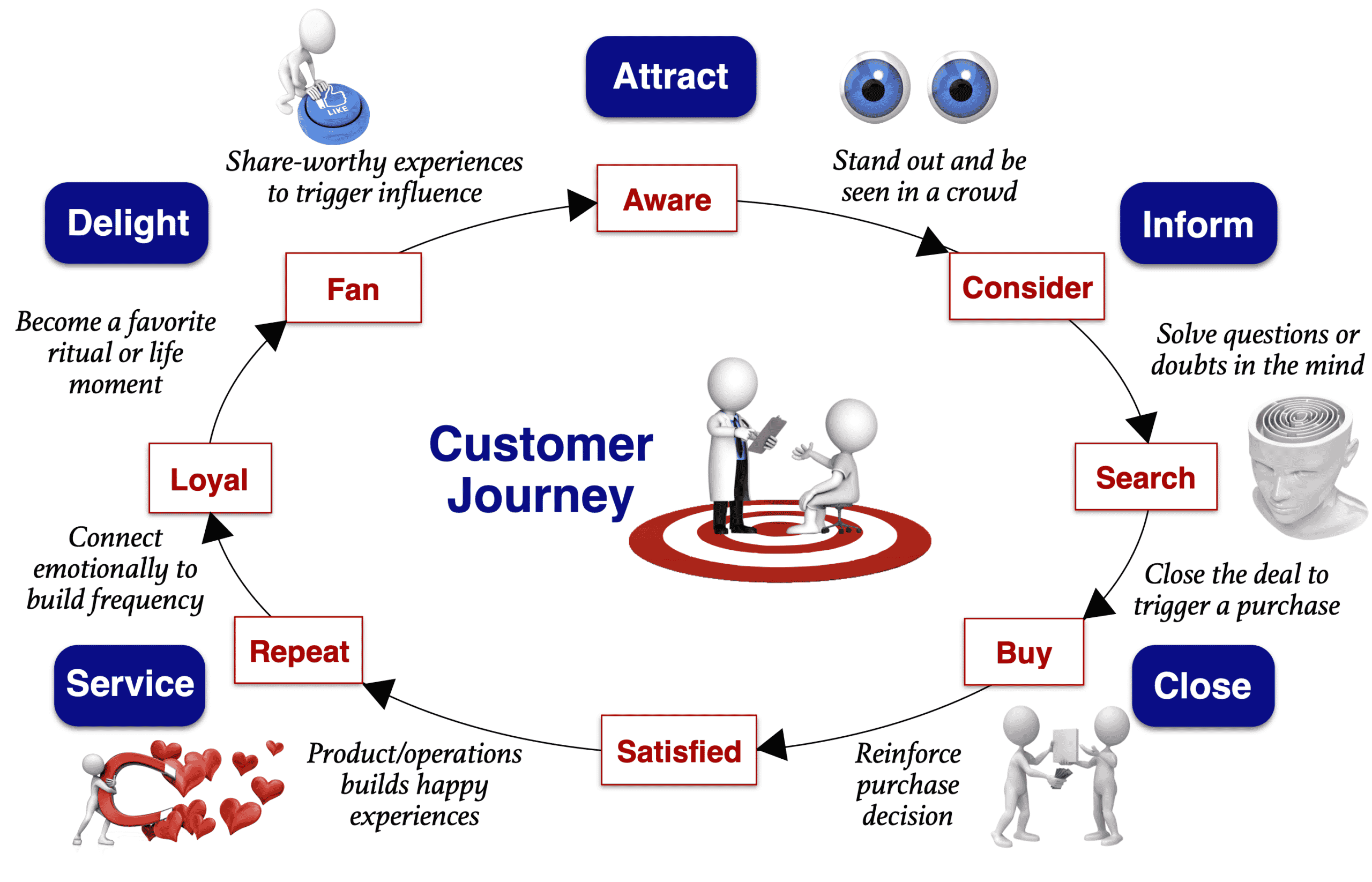 To illustrate, click on the infographic to help zoom in. 
Create ideas through social media that 

attract

 prospects to drive awareness and consideration.
Use insight to connect, listen to their needs, and build a bond through social media to help 

inform

 people and help them decide
Earn the customer's trust, to give them the comfort they need to help 

close the deal

 to turn them into buyers. 
Use high-touch service creates an exception 

experience

 turning them into a happy customers. 
Delight your most loyal customers so they 

influence

 their peers through their own social media to become new prospects.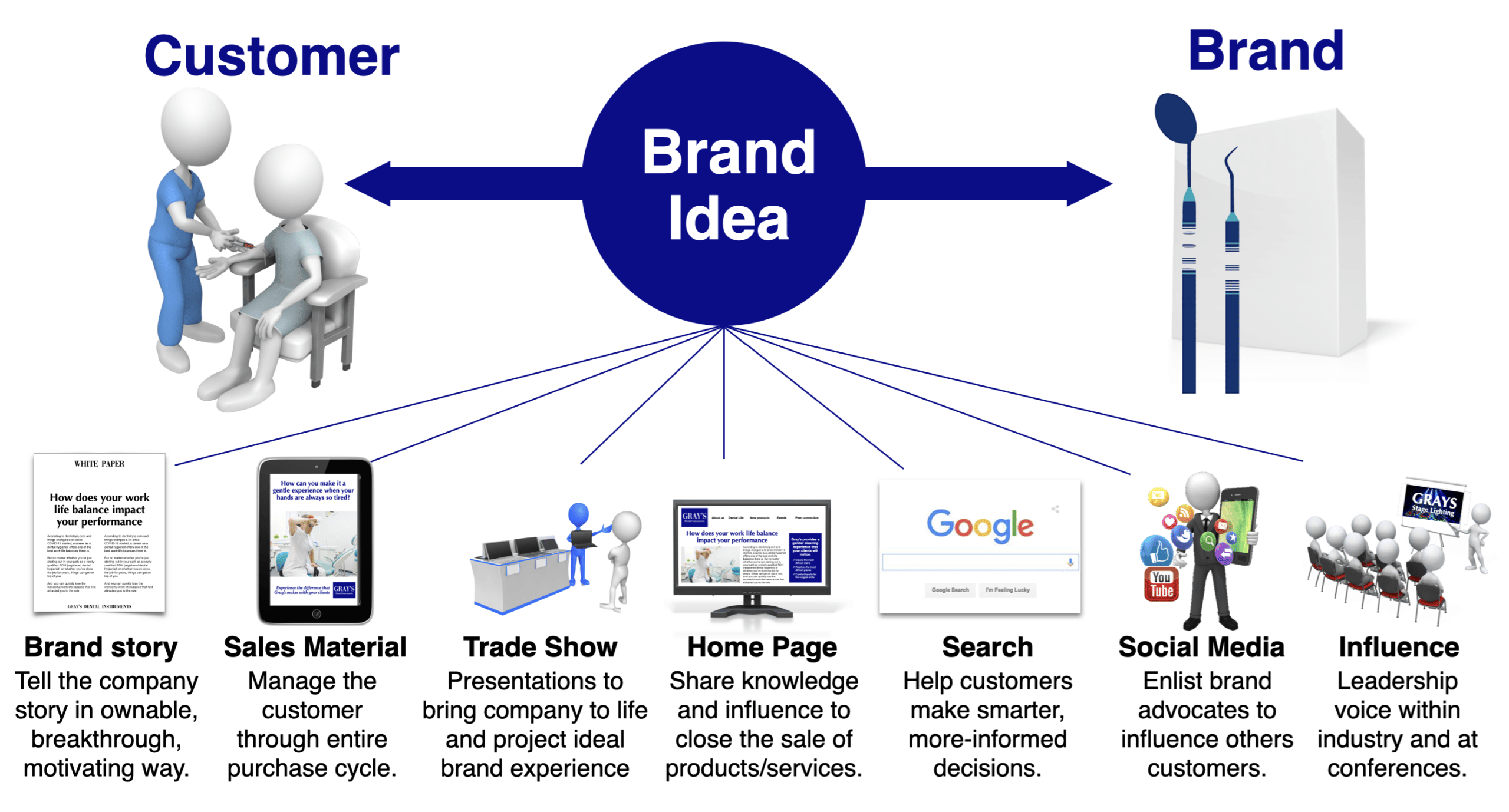 To illustrate, click on the infographic to help zoom in. 
Use your profile to create a 'Who are we' story
Use our brand story structure to set up a 'who are we' summary.  Start with the brand idea to create an inspiring promise statement that sums up what you deliver. Match your brand purpose with insights to show why your brand matters. Use your brand's core belief to connect with customers and demonstrate what you do to support your belief. Outline your brand's point of difference, with support claims to back it up. The 'who are we' can show up on your website, through social media such as a LinkedIn page or Twitter account, and sales material. 
Home page
Think of your home page like the front door of your business. Start with a concise overview of what you do and who you are. Be welcoming, easy to navigate, and with a clear headline. Set up your website through the eyes of your customers. Showcase your products or services to help customers explore on their own. Use a blog to build a following through social media, and educate your customers. If you plan to sell, make it easy to convert visitors into leads or customers.
On-page optimization (easy to read)
You need to optimize your web pages to make it easy for Google to crawl and index. Ensure that your content, layout, and code are all up-to-date so that Google can understand what your website is about and how it fits with answering queries from their users. 
Many factors impact optimization including word count, title tags, H1 titles, meta descriptions, security of your site, site speed for desktop and mobile.  

Domain Authority (DA): score from 1-100 that predicts how well a website will rank on Google search results. Created by Moz. 

Search engine result pages (SERPs): ranking factors that determine order to rank web pages in their SERP.
Off-page optimization (easy to find)
Optimizing your brand content to rank higher in search engines. Use high quality backlinks, social media shares, social bookmarking, guest blogging and on-topic blogging. Getting backlinks sends signals to the Google algorithms that your content is worthy. Social media shares will also help drive more backlinks. 
Using opinion blogs / white papers 
White papers and blogs work best when you take a stance on topics that are important to your customer. They enable you to project your belief as a way to connect with them. White papers inform or educate your customer, with your brand embedded as one of the solutions. They give your team members a voice and set them up as experts.
You can pair with an advisory panel to bring expert voices in to support your brand messages. Share your white papers via social media, email, trade shows, or drop them off on an in-person sales call.
Beloved Brands uses SEO to drive our traffic
We rank in the top 10 for many keywords that set us up for strong daily views of our website. 
If you're looking to grow your audience, then you should start by building relationships with people who share similar interests. This means connecting with other businesses and individuals who are relevant to your brand. You can do this through social media, even if the first day has ten of your best friends. Keep going. I remember those nervous moments with ten followers on Twitter. But, now I'm up to 40,000 followers on LinkedIn and another 4,000 on Twitter. 
Social media is a powerful tool for growing your audience. It can act as a customer service channel, a marketing channel, and a way to keep in touch with your current customers. The most important thing to remember when using social media is that it's not just about you. You need to create content that will be engaging and relevant to your audience, which means you need to know what they're interested in.
Social media platforms like LinkedIn, Facebook and Twitter allow users the ability to see what their friends are reading or watching at any given time. This is why it's so important for businesses on these platforms to be transparent with their customers about who they are and what they do.
Build Relationships with Customers.
You can use social media to build relationships by sharing content that people find interesting and relevant to them. If you're looking to sell something, make sure you share links to products and services that align with what your audience wants.
Account based marketing (ABM) starts with the belief that every individual customer or prospect has different needs, behaviors, and desires. Use social media to kickstart your funnel. Then, gather customer data, transform it into insights about the customer, and tailor their messages to meet these individual needs by creating personalized messages and offers for each customer or prospect. 
Customer relationship management (CRM) systems (Salesforce or Hubspot) are designed to find, attract, and nurture profitable customers by identifying key decision makers or influencers at targeted accounts, prioritize accounts based on potential revenue opportunities, and develop personalized strategies for each account to generate leads. A CRM system can give you a clear overview of everything in one place — a simple, customizable dashboard that can tell you a customer's previous history with you, the status of their orders, any outstanding customer service issues, and more.
Brand Management Mini MBA
Invest in your future. If you are an ambitious marketer, looking to solidify your marketing skills, our Brand Management Mini MBA will teach you about strategic thinking, brand positioning, brand plans, advertising decisions, and marketing analytics.
Have a look at our brochure on our Mini MBA program
Use  >  to move through the brochure or  x  to see the full screen. 
You get 36 training videos and our Brand Toolkit ($200 value) that has over 120 PowerPoint slides you can use for presentations on brand plans, brand positioning, and business reviews. We provide key chapters from our Beloved Brands Playbook, and a Brand Management Workbook with exercises to try in real-time. Earn a certificate you can use on your resume or LinkedIn profile.