Message communication is not what is said but what is heard. The best message communication happens when you focus on the one benefit that moves consumers, by creatively amplifying, telling the story behind your brand purpose, using extreme demonstrations or powerful visuals. 
Stop thinking of your ads like a bulletin board where you can pin up one more message. Start thinking as though you are shouting through a bullhorn in a crowded square. And, tell me the ONE message you need to make sure the consumer hears.
The data behind main message communication
The Milward Brown data show the more messages you put in an ad, the less likely the consumer will recall your main message. Looking at the chart, it shows when an ad has one message, the average main message recall by consumers is 37%. Moreover,  ads with two messages, the main message recall goes down to 31%. And, for three messages, the main message recall goes down to 26%. In addition, the recall of the third message recall is only 11%, almost worthless to the advertising. 
To illustrate, click on the diagram to zoom in. 
Focus on one message, starting with the brief, and you will increase your message communication scores. In this article, we will look at four techniques to look at increasing your brand communication.
Main message communication
Four best ways to build ads around the main message
Creatively amplify your brand's consumer benefit
Tell the story behind your brand purpose to move consumers and employees
Extreme demonstration of the consumer benefit
Move consumers through a powerful visual
Creatively amplify your brand's consumer benefit
First, bring the idea to life by exaggerating the worst version of the consumer's enemy, to help set up your brand as the solution that will move consumers to buy. This technique results in some of my favorite ads.  
A great example of amplifying your consumer benefit is the Snickers Super Bowl ad with Betty White playing football with a bunch of college-aged guys. After a bad play by Betty, one of the buddies yells at her that she is "not playing like her normal self." He then hands Betty a Snickers bar and Betty turns back into the college-aged football player. The ad uses the consumer insight of, "You're not you when you're hungry" to set up the consumer benefit of how Snickers satisfies your hunger. This technique is a great combination that would fit many brands.
To view, use the arrow or sound buttons.
Berlitz "What are you sinking"
Berlitz used a scenario of a German Coast Guard operator who takes on an SOS distress call of a boat that was "sinking." His response, "What are you thinking about?" is an incredibly fun way to highlight the importance of language training.
To view, use the arrow or sound buttons.
There is also a great Ikea ad about a woman who throws out her old lamp, suggesting she should go to Ikea and get a new lamp instead. While the ad tries to get you to feel sorry for the tired, old lamp, as it sits by the corner of the driveway in the rain, along comes a strange Swedish man in the pouring rain, who suggests "Why do you feel sorry for this lamp? It's just a lamp. New is always better." This ad is an excellent demonstration of how disposable furniture is, and how good it feels to replace the old, tired options. 
To view, use the arrow or sound buttons.
M   A   R   K   E   T   I   N   G        B   O   O   K
The playbook for how to create a brand your consumers will love
Beloved Brands is your secret weapon to guide you through every challenge that you face in managing your brand
Get ready to challenge your mind as we take you on a deep dive to find the most thought-provoking strategic thinking questions that will help you see your brand in a whole new light.
Our unique process for defining your brand positioning will push you to find fresh ideas and new possibilities for how to differentiate your brand based on both functional and emotional benefits.
But we won't just leave you with ideas – we show how to transform your thinking into action.
Learn how to write a brand plan that everyone can follow, ensuring that all stakeholders are aligned and contributing to your brand's success.
We'll walk you through the marketing execution process, from writing an inspiring brief to making smart and breakthrough decisions on both creative advertising and innovation.
And when it comes to analyzing your brand's performance, we've got you covered. Learn how to conduct a dive deep audit on your brand to uncover key issues that you never knew existed.
And, don't just take our word for it: our Amazon reviews speak for themselves.
With over 85% of our customers giving us a glowing five-star rating and an overall rating of 4.8 out of 5.0, we know we're doing something right. And with numerous weeks as the #1 bestseller in brand management, you can trust that we have the experience and expertise to help you achieve success.
"The cheat code for brand managers!"
"It is without a doubt the most practical book for those who want to follow brand management that I have ever read in my life! Beloved Brands is written by a real, experienced marketeer for marketers. This book contains methodologies, tools, templates and thought processes that Graham actually used and uses in his career."
Read our sample chapter on strategic thinking

Tell the story behind your brand purpose to move consumers and employees
Next, build your message communication by using your brand's values, beliefs, and purpose to express your brand's background story in an engaging way that will move the consumer.
Apple's "Think different" campaign relaunched the Apple brand in 1997, with a script that said, "The crazy ones are crazy enough to change the world." This ad showed some of the most famous people in history, including Albert Einstein, Bob Dylan, Gandhi, John Lennon, Amelia Earhart, and Muhammad Ali. To me, the ad was just as much of an internal brand message designed to inspire the internal Apple culture to push for greatness to believe they are crazy enough. 
To view, use the arrow or sound buttons.
While nearly every Super Bowl ad is loud and funny, Dodge Ram used a quietly dramatic ad, using Paul Harvey's famous radio show recording called, "God created a farmer." The ad is set against gorgeous photos of hard-working farmers, telling a classic working-class America story. It is a highly inspiring, optimistic story that will give you patriotic goosebumps.    
To view, use the arrow or sound buttons.
Extreme demonstration of the consumer benefit
Next, build your main message by finding a creative extreme torture test to showcase your brand's most motivating consumer benefit. 
Impulse perfume "art class"
A great example of an extreme demonstration is the Impulse perfume ad from the UK. One of the most difficult creative challenges is to demonstrate the impact of a perfume scent visually. The ad tells the story of a nude male model in an art class. While he is at the front of the room, in walks a female student who walks past him, and he obviously smells her perfume, and becomes "aroused." While we don't see anything, it has become visibly evident to everyone in the art class. 
To view, use the arrow or sound buttons.
Move consumers through a powerful visual
Finally, build your main message communications by taking what should be the obvious benefit and bring it to life through a glorious visual demonstration.
One of my favorite ads is the Honda spot that utilizes a chain of colliding parts taken from a disassembled Honda Accord in a falling domino effect. As an engineering dominant company, the main consumer benefit of precision is a perfect fit with the Honda brand. The spot took 600+ takes to get it just right. It only aired 10 times, during high-profile sporting events. The ad helped the Honda UK business turn around from a declining brand to 28% sales growth the next year.
To view, use the arrow or sound buttons.
The Creative Brief defines the box.
Use our Creative Checklist to determine if the creative work is in the box.
Then, we introduce a Creative Checklist that is designed to help you make advertising decisions. When you see the creative marketing execution come back from your experts, use our creative checklist to make decisions. Next, use your feedback to your marketing experts to steer the ideas back in-the-box. Importantly, the Creative Checklist highlights the gaps you see. Your role is to provide your problems with the work, while avoiding providing a solution. Let your creative marketing execution experts use their in-the-box creativity to figure out new solutions that will fit the box. 
To illustrate, click to review how our Creative Checklist helps decide if the creative advertising fits the box..
Use our ABC's of Advertising: Attention, brand link, communication stickiness
Here are four questions to ask:
To illustrate, click on the ABC's of advertising to see details.
Get comfortable with various advertising techniques.
Video on how to use in-the-box creativity
Have a look at our video on how to use in-the-box creativity to ensure our marketing execution stays on strategy. We introduce how our Creative Brief defines the box the work must play in. And, our Creative Checklist to allow you to decide if the marketing execution delivers. To read more, click on this link: How to use in-the-box creativity. 
To view, use the ▶️ controls to play our brand strategy video. 
Lessons from the best Coke ads of all time
Over the past 100 years, Coca-Cola has been the best advertising brand. Sure, Nike and Apple have battled for the best over the past 40 years, but they'd need to get to 2080 before challenging Coke. Learn from the best Apple Advertising of all time
Apple advertising has delivered "simplicity" since the 1970s. Apple's advertising has been relatively consistent for over 40 years and incredibly connected with consumers. You could build an Apple case study on the advertising alone. So we did!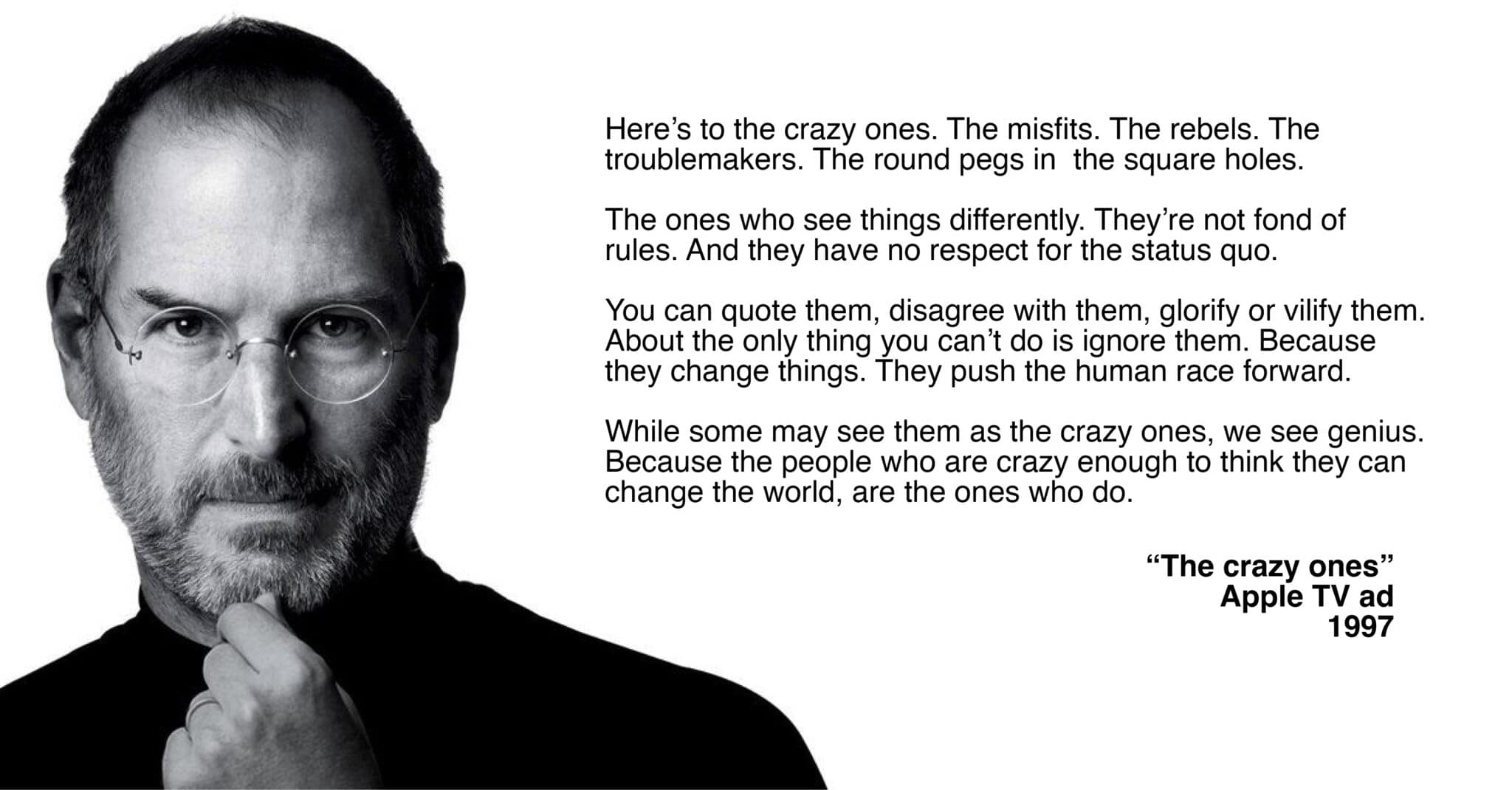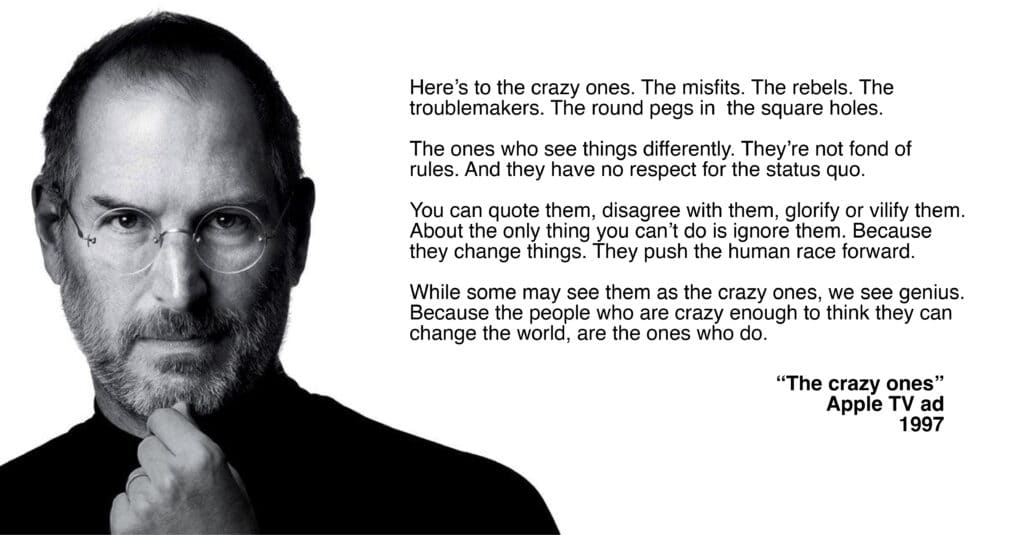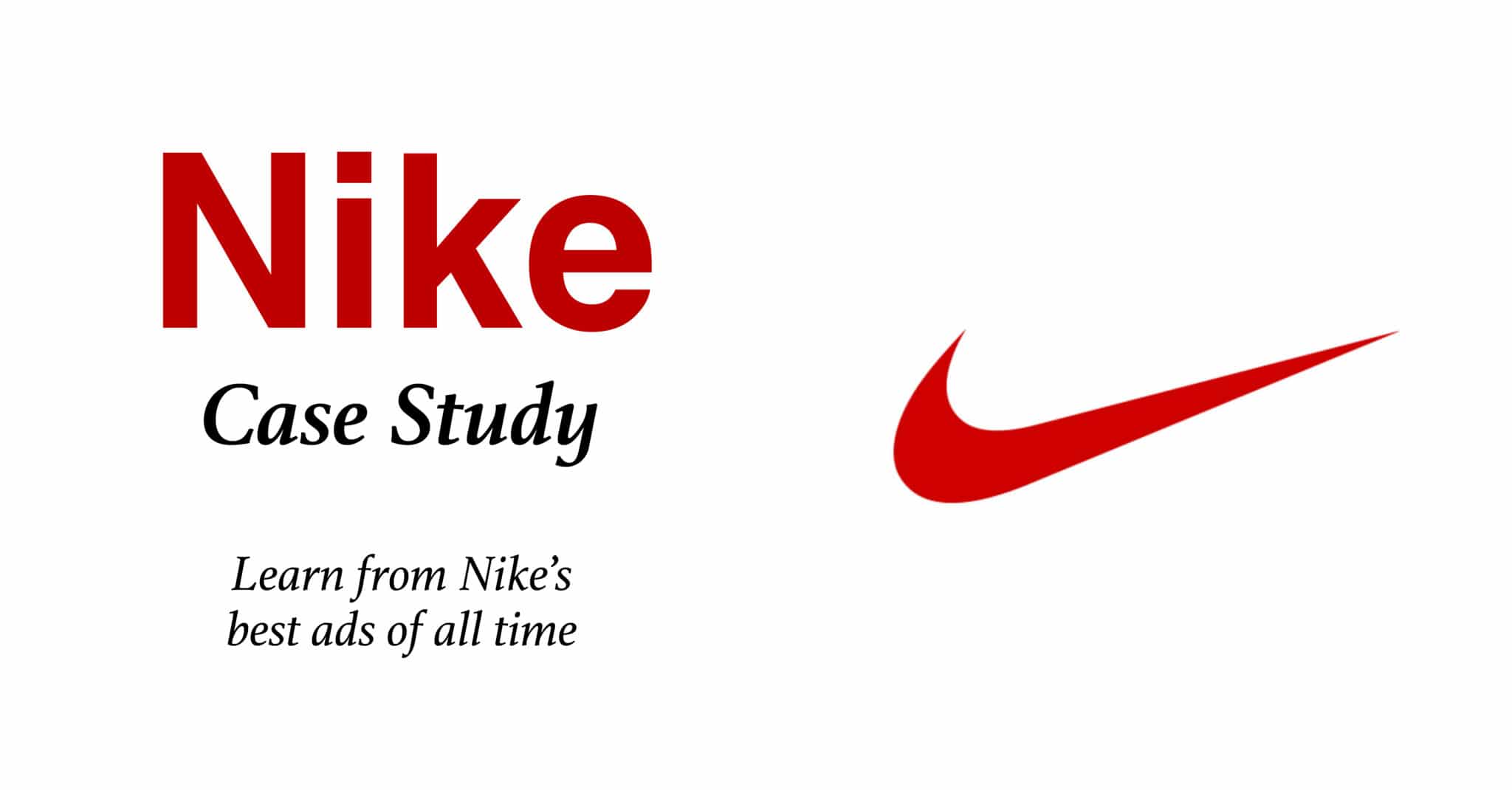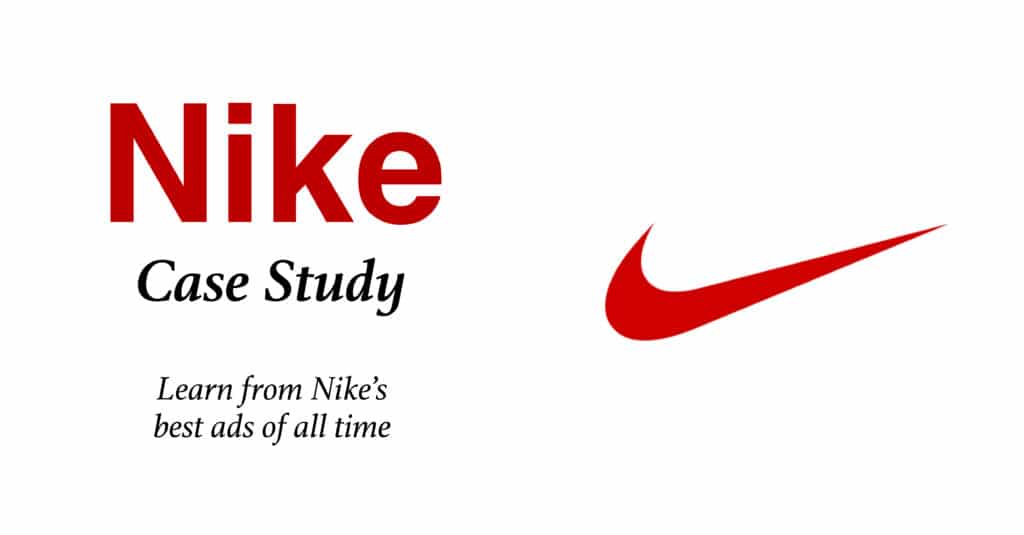 We empower the ambitious to achieve the extraordinary
Without a doubt, I see our role is to help the ambitious marketers who are trying to improve their skills. In most cases, we hope to challenge your thinking so you become a smarter marketer. Most importantly, our purpose is to find ways to help you reach your full potential. We provide the tools, templates, processes, and provocative thoughts. 
Undoubtably, everyone learns their own way. With this in mind, we provide numerous brand stories to engage on our Beloved Brands site. 
Moreover, we provide brand templates that help you run your brand. For instance, you can find templates for marketing plans, brand positioning, creative briefs, and business reviews. Altogether, we offer brand toolkits with all the presentation slides you need. 
Our marketing training programs cover different streams to suit the type of marketer you are. For instance, our marketing training covers consumer marketing, B2B marketing, and Healthcare marketing. 
Finally, I wrote our brand playbooks to help you build a brand that your consumers will love.