To inspire greatness from your experts, the brand leader needs to give them your problems to solve. Never your solutions.
The article that we wrote for Advertising Age.
Very early on in my brand management career, I was at a dinner party with my in-laws, who began to grill me on what I did for a living. Brand management has never been easy to explain to those outside the industry. "So, are you the guy who comes up with the funny ads? No.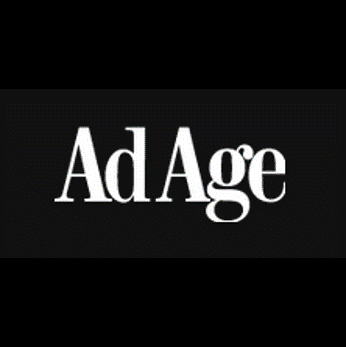 Are you the guy who designs the cool new products? No." After about 10 failed questions, they finally said, "So what do you do?" And I said "Nothing. I don't really do anything. But I'm good at it." They laughed, but they were likely scared that their daughter was marrying someone doomed to fail.
Remember when George from Seinfeld said, "Jerry, this show is about nothing."
That's how I felt as a brand leader. Like George, I think what made me really good at my job is that I did nothing. Absolutely nothing. Over my 20 years of brand management, whenever I walked into a meeting, I used to whisper to myself, "You are the least knowledgeable person in the room. Use that to your advantage."
The power was in the ability to ask clarification questions. When I was in with the scientists — following my C+ in tenth-grade chemistry — I was about as smart as the consumers I represented. I needed to make sure all the science was easy to explain. With my ad agencies, I finally figured out that I never had to solve problems. I just gave them my problems to solve. It became like therapy. Plus, with six years of business school — without one art class — what do I know about art? I was smart enough to know that I needed to make the most out of the experts I was paying.
The best brand leaders don't really do anything
While we don't make the product, we don't sell the product or create the ads, we do touch everything that goes into the marketplace and we make every decision. All of our work is done through other people. Our greatness as a brand leader has to come from the experts we engage, so they will be inspired to reach for their own greatness and apply it to our brand. Brand management has been built on a hub-and-spoke system, with a team of experts surrounding the generalist brand leader.
When I see brand managers of today doing stuff, I feel sorry for them. They are lost. I just saw that the CEO of Uber designed his own logo. Doesn't he have better things to do? Brand leaders are not designed to be experts in marketing communications, experts in product innovation, or experts in selling the product. They are trained to be generalists — knowing enough to make decisions, but not enough to actually do the work.
Fifteen years ago, ad agencies broke apart the creative and the media departments into separate agencies, forcing the brand leader to step in and be the referee on key decisions. Right after that, the explosion of new digital media options that mainstream agencies were not ready to handle forced the brand leader to take another step in.
With the increasing speed of social media, brand leaders have taken one more step in. Three steps in, and brand leaders can't find a way to step back again. Some brand leaders love stepping in too far so they can control the outcome of the creative process. However, if you are now doing all the work, then who is critiquing the work to make sure it fits the strategy? Pretty hard to think and do at the same time.
Brand leaders need to take a step back and let the creativity of execution unfold.
I always say that it is okay to know exactly what you want, but you should never know until the moment you see it. As the client, I like to think of marketing execution as the perfect gift that you never thought to buy yourself. How we engage our experts can either inspire greatness or crush the spirit of creativity. From my experience, experts would prefer to be pushed than held back. The last thing experts want is to be asked for their expertise and then told exactly what to do. There is a fine line between rolling up your sleeves to work alongside the experts and pushing the experts out of the way.
It is time for brand leaders to step back and assume your true role as a brand leader. Trust me, it is a unique skill to be able to inspire, challenge, question, direct and decide, without any expertise at all.
After all, as a brand leader, I am an expert in doing nothing

M   A   R   K   E   T   I   N   G        B   O   O   K
the playbook for how to create a brand your consumers will love
Covering every aspect of brand management, it is no wonder that our readers reach for Beloved Brands multiple times each week to guide them through the challenges of day-to-day brand management.
Get ready for a mind-bending journey as we take you on a deep dive into your brand strategy. We'll challenge you with thought-provoking questions designed to shake up your thinking and help you see your brand in a whole new light. And our unique process for defining your brand positioning will leave you with fresh ideas and new possibilities for how to differentiate your brand.
But we won't just leave you with ideas – we'll show you how to turn them into action. Learn how to write a brand plan that everyone can follow, ensuring that all stakeholders are aligned and contributing to your brand's success. We'll walk you through the creative execution process, from writing an inspiring brief to making smart and breakthrough decisions.
And when it comes tao analyzing your brand's performance, we've got you covered. Our innovative methods will help you dive deep and uncover insights you never knew existed, giving you the knowledge you need to make the best decisions for your brand's future.
But don't just take our word for it – our Amazon reviews speak for themselves.
With over 85% of our customers giving us a glowing five-star rating and an overall rating of 4.8 out of 5.0, we know we're doing something right. And with numerous weeks as the #1 bestseller in brand management, you can trust that we have the experience and expertise to help you achieve success.
Ready to join the ranks of the Beloved Brands community? Order our book on Amazon, Rakuten Kobo, or Apple and start your journey towards brand success today.
Take a read through our sample chapter on strategic thinking
The Creative Brief defines the box.
Use our Creative Checklist to determine if the creative work is in the box.
Then, we introduce a Creative Checklist that is designed to help you make advertising decisions. When you see the creative marketing execution come back from your experts, use our creative checklist to make decisions. Next, use your feedback to your marketing experts to steer the ideas back in-the-box. Importantly, the Creative Checklist highlights the gaps you see. Your role is to provide your problems with the work, while avoiding providing a solution. Let your creative marketing execution experts use their in-the-box creativity to figure out new solutions that will fit the box. 
To illustrate, click to review how our Creative Checklist helps decide if the creative advertising fits the box..
Use our ABC's of Advertising: Attention, brand link, communication stickiness
Here are four questions to ask:
To illustrate, click on the ABC's of advertising to see details.
Get comfortable with various advertising techniques.
Video on how to use in-the-box creativity
Have a look at our video on how to use in-the-box creativity to ensure our marketing execution stays on strategy. We introduce how our Creative Brief defines the box the work must play in. And, our Creative Checklist to allow you to decide if the marketing execution delivers. To read more, click on this link: How to use in-the-box creativity. 
To view, use the ▶️ controls to play our brand strategy video.