Borrowing from the world of psychology, where they use personality archetypes to describe people, we can use brand archetypes to help you figure out the role of your brand, which adds to your brand idea. When a brand offers spiritual, freedom or knowledge, they fit with the explorer, sage, or innocent archetypes. Brands delivering stability, structure, and control fit with the ruler, creator, or caregiver. Brands that take risks create an impact or reach for achievement; they fit with the hero, rebel, or magician. Then, brands that focus on belonging or connections, they may look to the everyman, lover, or jester.
I created a brand idea blueprint, which has five areas that surround the brand idea. 
On the internal brand soul side, describe the products and services, as well as the cultural inspiration, which is the internal rallying cry to everyone who works on the brand. On the external brand reputation side, define the ideal consumer reputation and the reputation among necessary influencers or partners. The brand role acts as a bridge between the internal and external sides.
Products and services: What is the focused point of difference your products or services can win on because they meet the consumer's needs and separate your brand from competitors?
Consumer reputation: What is the desired reputation of your brand, which attracts, excites, engages, and motivates consumers to think, feel, and purchase your brand? 
Cultural inspiration: What is the internal rallying cry that reflects your brand's purpose, values, motivations, and will inspire, challenge, and guide your culture?  
Influencer reputation: Who are the key influencers and potential partners who impact the brand? What is their view of the brand, which would make them recommend or partner with your brand? 
Brand role (archetype): What is the link between the internal soul and the external reputation?
How to find your brand idea
Step 1: Keywords brainstorm for each of the five areas
With a cross-functional team working on the brand, start with a brainstorm of keywords for each of the five areas around the brand idea. Expose the team to the work you have done on the brand positioning statement, including details on the target profile, consumer benefits ladder work, and the consumer benefits sort. Ask participants to bring their knowledge, wisdom, and opinions from where they sit within the organization. 
The first step is generating 15-20 words that describe each of the five areas.      
Step 2: Turn keywords into key phrases for each of the five areas
Next, get the team to vote to narrow down the list to the best 3-5 words for each section. You will begin to see specific themes and keywords. Take those selected words and build phrases to summarize each section.  
Step 3: Summarize it all to create a brand idea
Once you have phrases for all five areas, the team should feel inspired to use their creative energy to come up with the brand idea. Find a summary statement that captures everything around the circle. Try to get a few different options for the brand idea you can test with both consumers and employees.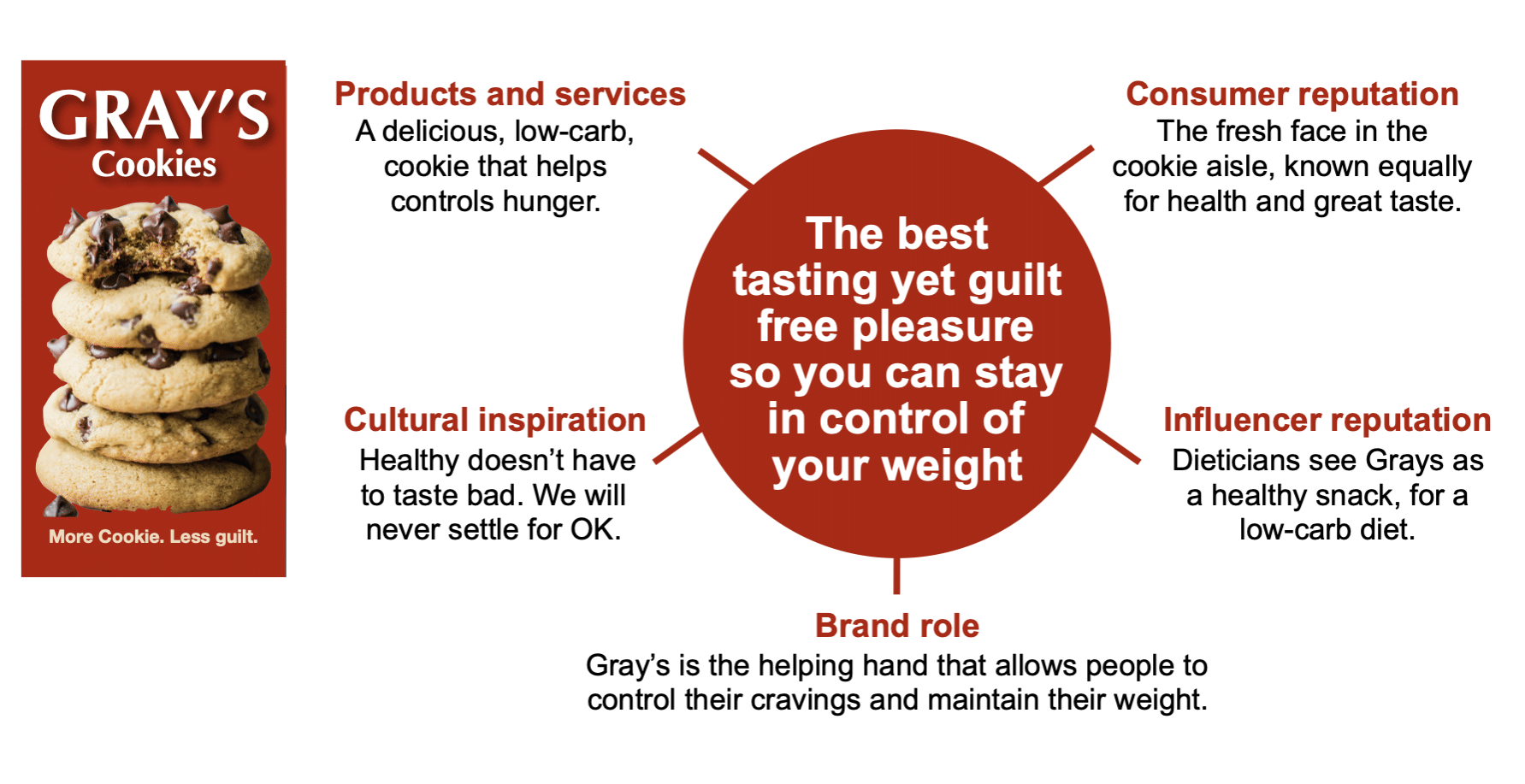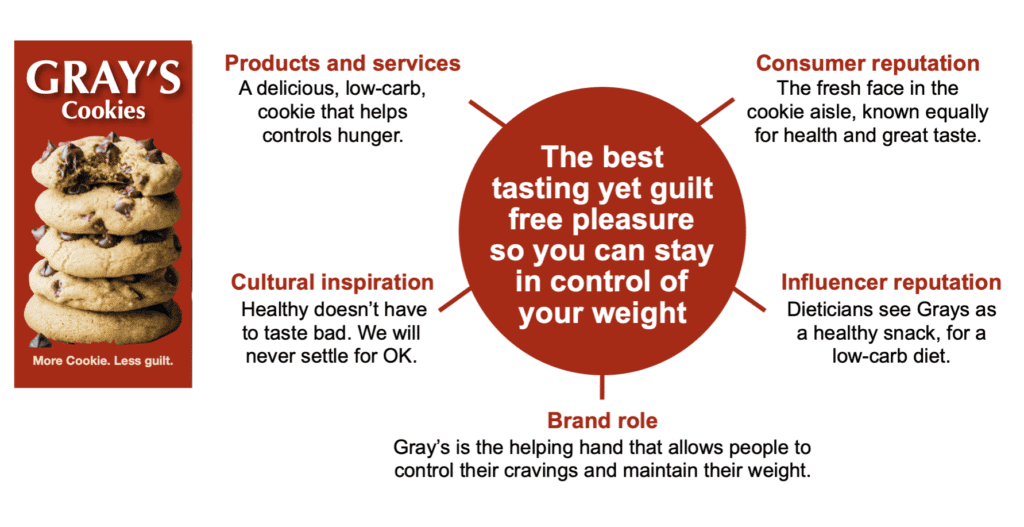 Now, you can get our ideal brand plan format
Get our ideal Brand Plan in a downloadable PowerPoint file that includes formatted blank slides with key marketing definitions where you can insert your own brand plan.
We include slides for vision, purpose, analysis, key issues, strategies, brand positioning statement, and execution plans.
You will get the one-page brand plan and brand strategy roadmap. 
Beloved Brands is the playbook to keep at your fingertips
Our readers tell us they reach for Beloved Brands a few times each week as a reference toolkit to help them with the day-to-day management of their brand.
To start, we will challenge you with questions that get you to think differently about your brand strategy.
Then, we take you through our process for defining your brand positioning. We will open your mind to new possibilities for how you see you can differentiate your brand. And, we use examples of brand positioning statements to bring the learning to life.
Next, we will show you how to write a brand plan that everyone can follow. Make sure all stakeholders know precisely how they can contribute to your brand's success.
Moreover, we will show you how to run the creative execution process, show you how to write an inspiring brief, and make decisions to find both smart and breakthrough work.
Finally, you will learn new methods to analyze the performance of your brand with a deep-dive business review.
Above all, over 90% of our Amazon reviews receive five-star ratings, and Beloved Brands has spent numerous weeks as a #1 bestseller in brand management.