Most new Brand Managers mistakenly think this role is about managing others, but more importantly, you must transition from do-er to owner.
In a previous article, we listed my 5 best secrets for how to succeed at the Brand Manager level:
Take ownership of the brand

Able to give strategic direction

Know how to work the system

Achieve success while dealing with pressure

Managing others
Yes, you will get your first chance to manage someone, but many times that effort can be a distraction from your opportunity to continue to learn and grow.
Now let's take a look at what might cause brand managers to fail. For each reason, we'll provide advice on how to fix.
Ten reasons why Brand Managers will fail
1️⃣ Struggle to make decisions 🤔
2️⃣ Not analytical enough 📊
3️⃣ Can't get along with others 🤝
4️⃣ Not good with ambiguity ❓
5️⃣ Bad people manager 👥
6️⃣ Poor communicators, with management or partners 💬
7️⃣ Never follow your instincts 🧭
8️⃣ Can't think strategically or write strategically 🎯
9️⃣ You don't run the brand; you let the brand run you 🔄
🔟 Sloppy with budgets and timelines ⏰
1. Struggle to make decisions
Some Assistant Brand Managers (ABMs) shine because they are the "super do-er's," who made things happen, on time and under budget. All the subject matter experts (forecasting, production, promotions) love them. However, once promoted to the Brand Manager, they freeze. They can do, but they can't decide. They can execute someone else's project list with flare, but they can't come up with their project list. Instead of providing direction, they keep asking for help, over and over.
Advice:
To overcome this problem, work on your decision-making process with tools that force the choice. If you are scared, map out your thinking, use pros, and cons or a decision tree. When faced with an A or B decision, never talk yourself into doing both A and B. A choice should focus your resources to make sure the plan works. If you do both, it divides your resources, and both options fail. 
2. Not analytical enough
Many marketers struggle with math, and it eventually catches up with them. They might have great instincts, but they only scratch the surface on the analytics, and can't explain what is happening on their brand. If you can't understand the analytics, you risk using your creativity to solve the wrong problem.
Advice:
Just because you are now a Brand Manager doesn't mean you stop digging into the data. The analytical skills you learned as an ABM should be used at every level in your career right up to VP. Even when I was running a team of 30 marketers, I used to do my own monthly share report to ensure I was digging in and getting my hands mucky with the data. 
I could tell which of my Brand Managers had dug in as well and who hadn't even read their ABM's monthly report yet. Your lack of analytics scares your boss. Take the time to understand the details of your business. Dig into the data and make decisions based on the depth of analysis you do. If you try to skim your analysis, it will catch up to you. 
Invest in your future. If you are an ambitious marketer, looking to solidify your marketing skills, our Brand Management Mini MBA will teach you about strategic thinking, brand positioning, brand plans, advertising decisions, and marketing analytics. 
Have a look at our brochure on our Mini MBA program
Use  >  to move through the brochure or  x  to see the full screen. 
You get 36 training videos, key chapters from our Beloved Brands Playbook, and a Brand Management Workbook with exercises to try in real-time. Earn a certificate you can use on your resume or LinkedIn profile. 
3. Can't get along with others
The Brand Managers that struggle with sales colleagues or the subject matter experts (SME's) are at risk of failure. They are the type who speaks first, listens second, and go head-to-head to get their way instead of looking for compromise. Yes, they might be so smart they think faster than everyone, but they forget to bring everyone along with their thinking. They start to leave a trail of those they burned, and when the path gets too big, they get labeled as "tough to deal with."
Advice:
Listen more and make sure to hear your experts out. The collection of SME's will likely teach you more about marketing than your boss will. If you don't use these people to enhance your skill, you'll eventually crash and burn. Moreover, if they can't work with you, they'll also be the first to destroy your career. You aren't the first superstar they've seen. Also, likely not the last. My recommendation to you is to remember that Leadership is not just about you being out front, but about you turning around and seeing people following you.
4. Not good with ambiguity
Some Brand Managers opt for the safety of easy and well-known answers. They struggle with the unknown and get scared of ambiguity. Brand Managers that become too predictable for their team create work in the market that also becomes predictable and fails to drive the brand. These Brand Managers are OK–they don't have much wrong, but they don't have much right. You need to be comfortable with conceptual thinking when doing brand positioning work or finding a winning brand concept that sets up your creative brief.
Advice:
You can put them on safe, comfortable businesses, but you wouldn't put them on the turn around or new products. Ambiguity is a type of pressure that not all of us are capable of handling, especially when they see uncertainty and time pressure work against each other. Don't ever settle for "ok" just because of a deadline. Always push for great.
You have to learn to handle ambiguity. It would be best if you revelled in ambiguity. Have fun with it. Be patient with ideas. Never be afraid of an idea and never kill it quickly. As a leader, find ways to ask great questions instead of giving quick answers. Watch the signals you send that may suck the creative energy out of your team.
When you find a way to stay comfortable in the "ambiguity zone," the ideas get better, whether it's the time pressure that forces the thinking to be simpler or whether it's the performance pressure forces us to push for the best idea. So my recommendation to you is to hold your breath sometimes and see if the work gets better.
5. Bad people manager
Most first-time people managers screw up a few of their first five direct reports. It is only natural. One of the most significant flaws for new Managers is to think, "Hey, it will take me longer to explain it to you, so why don't I just do it myself this one time and you can do it next time."
They repeat this every month until management realizes that these Brand Managers aren't teaching their ABM anything.
They became the Manager that none of the ABMs want to work for because they never learn anything. But as management keeps watching great ABMs crashing and burning while under these Brand Managers, we start to wonder, "while you might be smart, but can you manage people?"
Advice:
To be a great Brand Manager, you have to work on being a better people leader. We expect you to develop talent. Be more patient with your ABM. Become a teacher. Be more selfless in your approach to coaching. Take time to give them feedback that helps them, not feedback that helps you.
If you don't become a better people manager, you've just hit your peak in your career.
6. Poor communicators, with management or partners
You fail to warn your boss when there is a potential problem. When you leave your manager in the dark, it will upset your boss, the information comes to your manager from someone else. If you don't keep your partners aware of what's going on, you will leave them feeling confused.
Advice:
You have to become a better communicator. Make it a habit that as soon as you know something, you make sure that your boss knows as well–especially with negative news. Share the problem with your boss, discuss what you are going to do, and then make it happen.
7. Never follow your instincts
You forget that marketing also has a "Gut Feel" to it, taking all the data, making decisions, and then getting to the execution and believing it by taking a risk. Too many times, people fail because "they went along with it even though they didn't like it." This is most evident with creative advertising decisions or finding new products.
Advice:
You have to find ways to use your instincts. The problem is that sometimes, your instincts are hidden away. You get confused, you feel the pressure to get things done, and you've got everyone telling you to go for it. You get scared because you're worried about your career, and you want to do the 'right thing.' However, your gut is telling you it's just not right. My rule is simple: if you don't love the work, how do you expect the consumer to love your brand. The worst type of marketer is someone who says, "I never liked the brief" or "I never liked the ad." At every touchpoint, keep reaching for your intuition and bring them out into the discussion.
8. Can't think strategically or write strategically
You are expected to be able to think strategically and be able to communicate strategy through your writing– whether the annual Brand Plan, creative brief to agency, monthly share report, or just an email sent up to senior management. You will also need those strategy skills to write marketing plans.
Advice:
Be organized in your thinking and map it out. I do believe that every good strategy has five essential elements: 1) set a vision of what you want, 2) Invest resources in a strategic program, 3) Focus on an identified opportunity, 4) Leverage a breakthrough market impact, and 5) Performance result that pays back. If you learn to think, speak, and write using these five elements, you will show up smarter to everyone who works on your brand.
What type of marketer are you?
We believe that marketers learn best when they see our marketing concepts applied to brands that look like their own. We have come up with specific examples – consumer, B2B and healthcare – to showcase our marketing tools. Click on the icon below to choose your interest area.
9. You don't run the brand; you let the brand run you.
Some Brand Managers end up in the spin zone where they are disorganized, frantic, and not in touch with their business. Some even take pride in how long they work or how many things they are getting done on their to-do list. They miss deadlines, look out of control, and let things stockpile on one another. The brand is killing them.
Advice: 
Stay in control, so you hit the deadlines and stay on budget. Dig in and know your business, so you don't get caught off-guard. Make sure you are asking the questions and carrying forward the knowledge. Use processes that organize and enable you and your team, so that it frees you up your time to push projects through and for doing the needed strategic thinking. Stay conceptual–avoid getting stuck in pennies or decimals–so you can continue to drive the strategy of your brand.  
10. Sloppy with budgets and timelines
Having someone on the team who is sloppy with budgets and timelines is like living with a messy roommate or the friend who always shows up late. Not only will you look out of control, but you will also put added stress on everyone around you. And, like that messy roommate, you won't know people are talking about you until someone finally loses it on you. 
When you miss budgets, you mess up the finance team. The more significant the variance to expectation, the bigger the frustration. The worst thing you want is a reputation for someone who is sloppy. That means you can't be trusted. When you miss a deadline, you likely mess up someone else's deadline.
Advice: 
Get your business in order. You are running a live business. You have to be a good project manager, as it only gets more complicated as you move up and take on more prominent brands or more brands. Learn more about marketing finance. 
Take your brand knowledge to new heights with our Beloved Brands playbook
Beloved Brands is a comprehensive guide that covers the fundamentals of brand management. It goes deep on strategic thinking, brand positioning, brand plan development, advertising decisions, media planning, marketing analytics, and the brand financials. This is an opportunity to build your marketing skills to help your career. And, it will provide you with the roadmap for driving growth on your brand.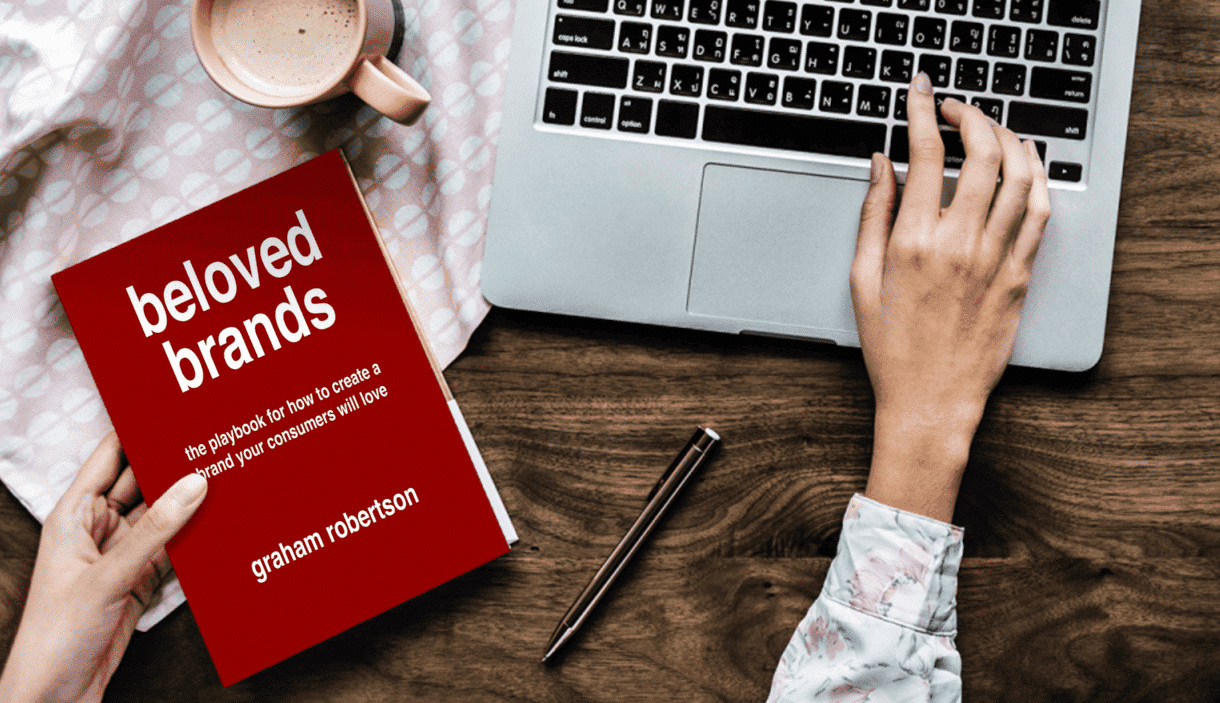 Marketers see Beloved Brands playbook as a go-to resource, as they keep it within arm's reach for any new project. We are thrilled to see that it has received a 5-star rating from nearly 90% of Amazon reviewers. Additionally, we have also created playbooks for B2B Brands and Healthcare Brands, catering to specific industries.
On a classic marketing team, there are four key levels:

Assistant Brand Manager.
Brand Manager.
Marketing Director or Group Marketing Director.
VP Marketing or CMO.
To illustrate, click to zoom in on the brand management career pathway. 
At the Brand Manager level, it becomes about ownership and strategic thinking within your brand plan. Most Brand Managers are honestly a disaster with their first direct report, and get better around the fifth report.
When you get to the Marketing Director role, it becomes more about managing and leading than it does about thinking and doing. To be great, you need to motivate the greatness from your team and let your best players to do their absolute best.
And finally, at the CMO level, you must create your own vision, focus on your people to make them better and shine, drive the business results, and run the processes.
Our Beloved Brands Marketing Training program will make your team smarter.
If you are running a marketing team, you will always benefit from having a smarter team. When you invest in our marketing training program, you will help your team gain the marketing skills they need to succeed. As a result, you will see them make smarter decisions and produce exceptional work that drives business growth.
We'll work with your team to help them learn more about the five core marketing skills: Strategic Thinking, Brand Positioning, Marketing Planning, Marketing Execution, and Brand Analytics. Most importantly, your marketers will learn new tools, concepts, and ideas to trigger new thinking. To help their skills, we get participants to take each tool on a test run. Then, we give feedback for them to keep improving. 
To illustrate, click to zoom in on the brand management career pathway. 
Strategic Thinking:
Our marketing training teaches brand leaders how to ask tough strategic questions to slow everyone down and engage in debate of options to move forward. To start, you will be given various tools to approach strategy in a thoughtful, analytical way. Importantly, marketers need learn how to change brain speeds to move from a strategic thinker style to uncover what is holding back a brand, and onto an instinctual thinker style on marketing execution.
We introduce our Strategic ThinkBox that allows marketers to interrogate their brand. Importantly, our ThinkBox pushes you to take a holistic look at the brand's core strength, competitive landscape, tightness of the consumer bond, and business situation.
Brand Positioning:
Our brand positioning process teaches how to decide on the target market, consumer benefits, and reasons to believe. To start, you will learn to define the ideal consumer and frame the definition with their biggest needs, consumer insights and their enemy. Then, we provide our benefit cheatsheets to help learn how to discover the functional benefits and emotional benefits that a brand can deliver. Importantly, marketers need to make a decision on trying to stake out a unique space that is motivating to consumers, and ownable for the brand.
Learn to use our brand idea tool and see how it helps to communicate the brand idea to everyone across the organization. Finally, marketers will learn how to take the brand positioning work and translate it into a brand concept, brand story, and a brand credo.
Marketing Plans:
We see the marketing plan is a decision-making tool on how a brand will spend their limited resources. Moreover, the marketing plan communicates the expectations to everyone who works on the brand. Importantly, we teach marketers how to put together the vision, purpose, goals, key issues, strategies and marketing execution plans.
Learn how to write key issue questions and strategic statements that forms the foundation of the marketing plan. In addition, our marketing training provides various marketing planning templates including our one-page brand plan and ideal Marketing Plan presentation deck.
Marketing Execution:
Our marketing execution training starts with the concept of our Marketing PlayBox that matches up to the Strategic ThinkBox. To keep marketers on strategy throughout the execution stages, our Marketing PlayBox helps find in-the-box ideas that meet four dimensions: they are focused on our target, fit with the brand, deliver the message, and execute the strategy.
To start, we show how the creative brief sets up the PlayBox, serving as the bridge between the plan and execution. We go through the creative brief line-by line and give you examples of the best and worst. Importantly, you will learn to use our Creative Checklist to help make smarter decisions on creative communications. We workshop how to give feedback to your agency based on gaps you see with the checklist.
Learn to make media decisions that match up to your consumer's purchase journey. In addition, we provide a similar Innovation Checklist to compare innovation ideas.
Brand Analytics:
Our comprehensive brand analytics training teach brand leaders how to lead a deep-dive business review. We outline the best analytical thinking so you can become a well-rounded marketer.
Learn to look at the marketplace, consumer analytics, channels of distribution, competitors or other brands in their industry. And, learn assess the brand itself. Importantly, you will learn how marketing funnels can help assess the brand's performance. We provide 64 analytical questions that marketers can ask of their brand. Finally, we show how to understand the financial performance indicators of the brand.
Take a look at our Marketing Skills assessment tool to see how you or your marketing team measure up.
For more information on our Beloved Brands Marketing Training programs, click below or email Graham Robertson at [email protected]
Smart strategic thinkers ask challenging questions.
To illustrate, watch our video on how to find the key issues on your brand that you can use in your marketing plan. Importantly, it helps you find the best possible questions. Subsequently, it sets up strategic solutions to answer those questions.
To view, use the ▶️ controls to play our brand strategy video. 
Staying on strategy through execution.
Our brand templates make it easier for you to do your job.
If you are looking to make your marketing team smarter, we can help. To get started, email Graham Robertson at [email protected]