Our Toronto Maple Leafs case study shows how they hold a unique position in the world of sports. Their fan base remains incredibly passionate and loyal. This is despite the team's lengthy championship drought. Moreover, several factors contribute to this phenomenal hockey brand. These include the team's storied history, emotional connection, and sense of identity.
Firstly, as an Original Six team, the Leafs have a rich and storied history. This dates back to the early days of the NHL. Consequently, this deep-rooted history creates a strong sense of tradition among fans. It is passed down from generation to generation. Thus, this legacy often fosters the emotional connection fans have with the team.
Toronto Maple Leafs Case Study starts with the undying loyalty of their crazed fans.
Furthermore, the emotional connection shared by Leafs fans transcends rational thought. It is not solely based on the team's performance. The struggles and heartbreaks the team faces only serve to strengthen this bond. Fans commiserate and support each other through the ups and downs. This creates a sense of loyalty that is unwavering.
Being a fan of a team like the Toronto Maple Leafs can be emotionally taxing. However, the shared experience of supporting a team through difficult times fosters a strong sense of camaraderie. This creates a shared identity among fans. As a result, it provides a sense of belonging. This can be a powerful motivator for continued support.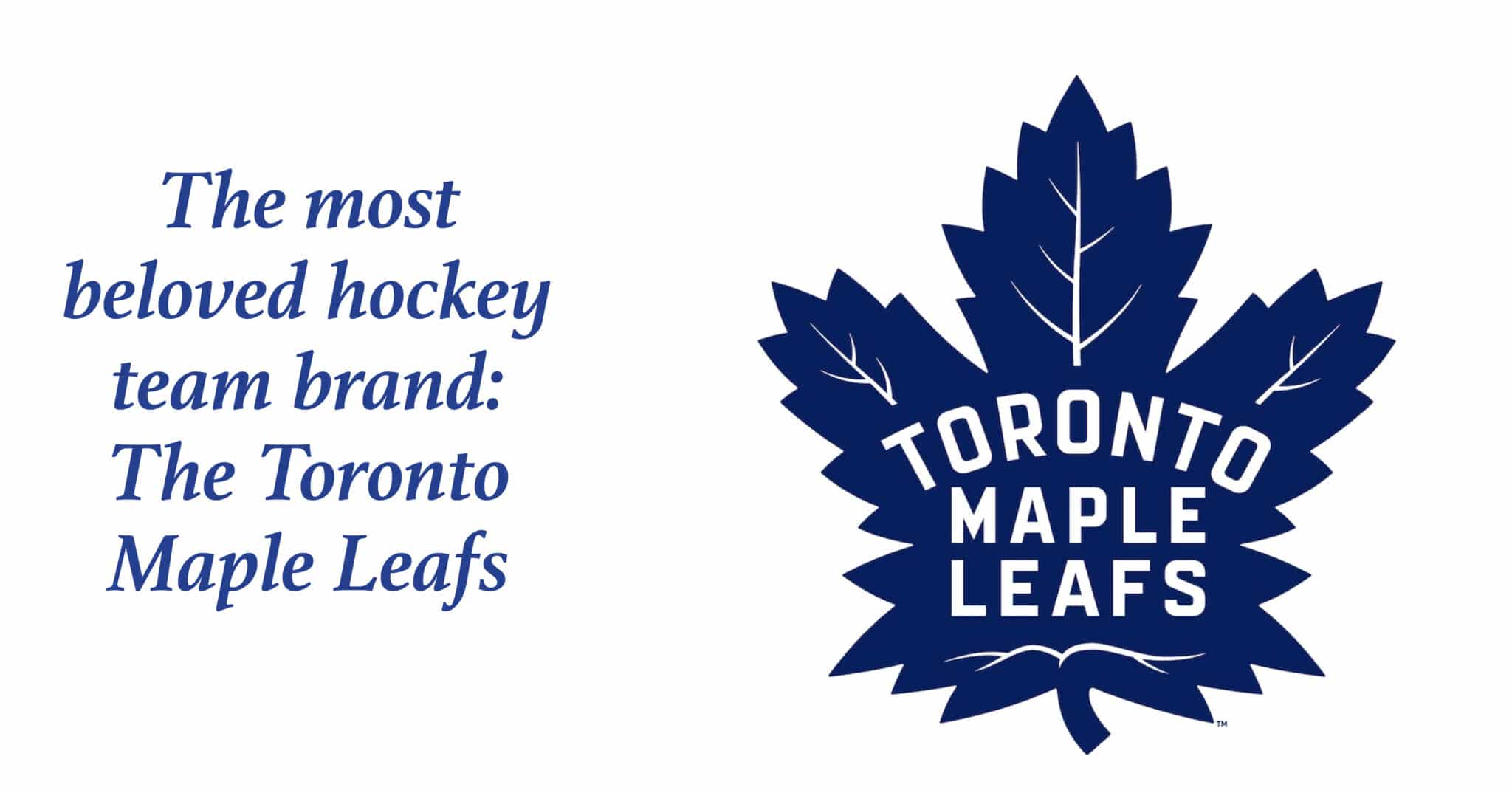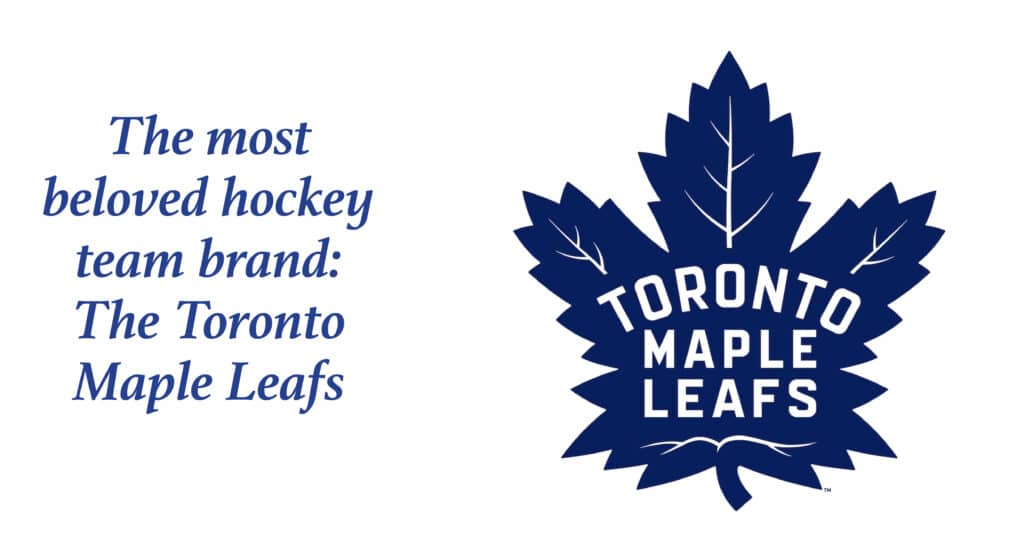 Toronto Maple Leafs Case Study: The profitable business model behind the team
Secondly, our Toronto Maple Leafs Case Study showcases the success of the Leafs' business model. This model relies on several key factors for its success. High demand for tickets, strong luxury box sales, a dedicated season ticket holder base, and extensive television coverage all contribute.
High demand for tickets: 
Regarding high demand for tickets, the Leafs' dedicated fan base drives ticket scarcity. Consequently, this makes it difficult for the average fan to attend games. The exclusivity and allure of attending a Leafs game keeps the demand high. It also ensures a packed arena for every home game.
Luxury box sales: 
In terms of luxury box sales, the team enjoys strong sales. Corporations and wealthy individuals pay premium prices for the experience. They watch games from a luxury suite, complete with amenities and services. This significant revenue stream helps maintain the Leafs' status as a profitable organization.
Season ticket holder base: 
Additionally, the Leafs have a solid base of season ticket holders. They commit to purchasing tickets for all home games throughout the season. This provides a steady income source for the organization. It also contributes to the team's financial stability. Passing season tickets down through generations within families reinforces long-term commitment.
Television coverage: 
Lastly, the Leafs' games receive extensive TV coverage. Strong ratings for CBC's Hockey Night in Canada on Saturday nights allow fans to watch and support the team. This generates revenue through advertising and broadcasting rights deals. Both the network and the Leafs benefit from this partnership.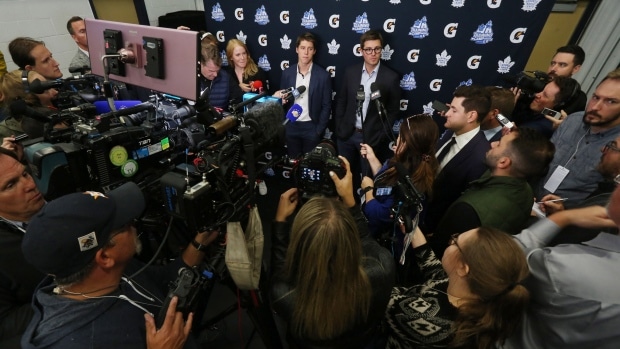 The Emotional Connection: Leafs Fans, Humor, and Personal Experiences
Leafs fans are a unique breed. They often display unwavering devotion to their team despite its challenges. This passion gives rise to numerous humorous quirks and shared experiences.
Eternal optimism is a hallmark of Leafs fans. They always believe that "this is the year" the team will finally win the Stanley Cup. This optimism is often met with skepticism from other teams' fans. However, it's a testament to the fans' undying hope and belief in their team.
Moreover, events like Trade Deadline day might as well be a national holiday for some fans. They take time off from work to follow the day's developments. While this dedication might seem "borderline crazy" to others, it's just another day in the life of a Leafs fan.
Mythical figures also play a role in Leafs' fandom. Leafs fans turn average players into beloved heroes. Felix Potvin, Borje Salming, Curtis Joseph, Rick Vaive, Bryan McCabe, Wendell Clark, and Mike Palmateer are just a few examples. They hold a special place in the hearts of Leafs fans.
Creative coping mechanisms help Leafs fans deal with the team's struggles. They crack jokes about the team's performance, create memes, and engage in friendly banter with rival fans. This keeps their spirits high.
Die-hard loyalty are the heart of our Toronto Maple Leafs Case Study. Season tickets are passed down through generations, and fans proudly wear their jerseys. This unwavering loyalty is a badge of honor for Leafs fans, proving their dedication to the team, no matter the circumstances.
M   A   R   K   E   T   I   N   G        B   O   O   K
the playbook for how to create a brand your consumers will love
Covering every aspect of brand management, it is no wonder that our readers reach for Beloved Brands multiple times each week to guide them through the challenges of day-to-day brand management.
Get ready for a mind-bending journey as we take you on a deep dive into your brand strategy. We'll challenge you with thought-provoking questions designed to shake up your thinking and help you see your brand in a whole new light. And our unique process for defining your brand positioning will leave you with fresh ideas and new possibilities for how to differentiate your brand.
But we won't just leave you with ideas – we'll show you how to turn them into action. Learn how to write a brand plan that everyone can follow, ensuring that all stakeholders are aligned and contributing to your brand's success. We'll walk you through the creative execution process, from writing an inspiring brief to making smart and breakthrough decisions.
And when it comes tao analyzing your brand's performance, we've got you covered. Our innovative methods will help you dive deep and uncover insights you never knew existed, giving you the knowledge you need to make the best decisions for your brand's future.
But don't just take our word for it – our Amazon reviews speak for themselves.
With over 85% of our customers giving us a glowing five-star rating and an overall rating of 4.8 out of 5.0, we know we're doing something right. And with numerous weeks as the #1 bestseller in brand management, you can trust that we have the experience and expertise to help you achieve success.
Ready to join the ranks of the Beloved Brands community? Order our book on Amazon, Rakuten Kobo, or Apple and start your journey towards brand success today.
Take a read through our sample chapter on strategic thinking
Do hockey results even matter to the success of the Toronto Maple Leafs?
It seems that for the Toronto Maple Leafs, on-ice results do not have a significant impact on the team's brand valuation and financial success. The brand has experienced tremendous growth over the years, despite the team's inconsistent performance and playoff appearances.
Toronto Maple Leafs Case Study shows their brand valuation increased from $200 million in 2002 to $2 billion in 2022, even though the team missed the playoffs multiple times during that period. This growth demonstrates the power of the Leafs' brand and its ability to generate value irrespective of the team's on-ice performance.
The Leafs missed the playoffs from 2004 to 2012 and again from 2013 to 2017. Prior to this year, the Leafs have lost in the first round of the playoffs from 2017 to 2022. During those playoff years, their record when leading the playoffs is 1 win and 18 losses. And, their record in series clinching games was 0 wins and ten losses.
Is Toronto the center of the hockey universe?
While Toronto may not have produced as many hockey superstars as Montreal, it has still been home to several notable players. Many of the greatest Canadian hockey players come from smaller towns and remote locations across the country.
Examples include Bobby Orr from Parry Sound, Wayne Gretzky from Brantford, Sidney Crosby from Cole Harbour, Gordie Howe from Floral, and Connor McDavid from Richmond Hill. This phenomenon could be attributed to factors such as a stronger sense of community and the importance of hockey in these areas.
Small town pride
Parry Sound, Ontario: Bobby Orr, considered one of the greatest hockey players of all time, was born and raised in this small town, 3 hours north of Toronto.
Brantford, Ontario: Wayne Gretzky, often referred to as "The Great One," hails from Brantford, 2 hours west of Toronto, and is regarded as one of the most iconic hockey players in history.
Cole Harbour, Nova Scotia: Sidney Crosby, another generational talent and current NHL superstar, was born and raised in Cole Harbour, on the east coast of Canada.
Floral, Saskatchewan: Gordie Howe is considered one of the greatest hockey players of all time. Often referred to as "Mr. Hockey," Howe played 26 seasons in the NHL and won four Stanley Cup championships with the Detroit Red Wings.
Newmarket, Ontario: Connor McDavid was born in Richmond Hill, just outside of Toronto is likely the biggest superstar to be born that close to Toronto. 
These examples highlight the fact that many of the most talented Canadian hockey players come from small towns and remote regions, rather than major cities like Toronto. 
This phenomenon could be attributed to various factors, such as a stronger sense of community, a greater emphasis on outdoor activities, and the importance of hockey in these areas.