Ferrari is one of the most desired luxury car brands in the world. To Italians around the world, the Ferrari brand screams the passion they hold for the Italian culture. While other car brands drive their valuation by selling more cars, Ferrari makes their money by actually selling fewer cars. This is a great case study for marketers who need build desire for their brand. With all the pent-up desires, Ferrari uses scarcity to keep prices high, and uses that desire to sell nearly as much merchandise as they do cars. Those consumers buying the merchandising dream of one day buying a Ferrari. 
Ferrari spends on Advertising per year = $0.
Ferrari spends on F1 per year = $500,000,000.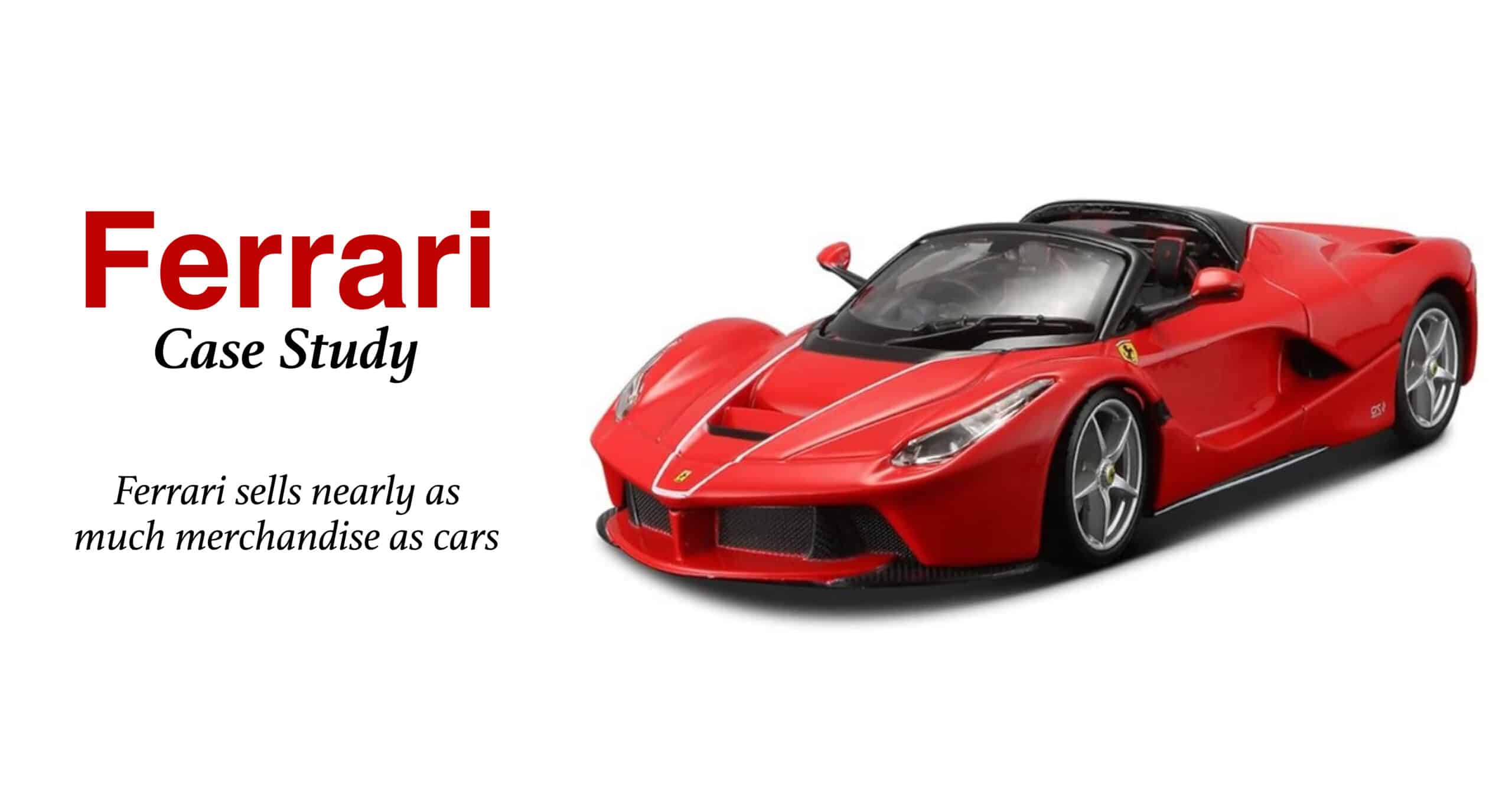 Brand love drives brand profit
Traditionally, marketers ask the question "who do we want" when identifying a target market. However, I propose a slightly different approach by asking "who wants us?" and seeking out motivated individuals to bring into the brand first. By tapping into their energy, we can ignite passion for the brand and use it to drive growth. Once we have a group of highly motivated consumers, we can build a strong bond with them, resulting in a powerful source of brand power and increased profits. Creating brand love is essential as it directly impacts profitability.
Ferrari spends nothing on advertising, everything on the F1 race.
They put all their money into the Scuderia Ferrari F1 racing team, knowing that a win in front 500 million viewers each week fuels that desire for the brand. While Ferrari was the dominant winning team from 2000-2007, most recently they have struggled on the track behind Mercedes. Scuderia is Italian for a stable reserved for racing horses, closely linked the prancing horse in the Ferrari logo. Ferrari supplies engines for 4 of the F1 race teams. 
No matter what part of the world, whether in Australia, Britain or Brazil, it is the screaming Ferrari fans with their faces painted red, who are the most passionate among the crowd. The passion of these fans will continue to fuel Ferrari on the race track to catch up with Mercedes. They have to. It is crucial to the brand's success.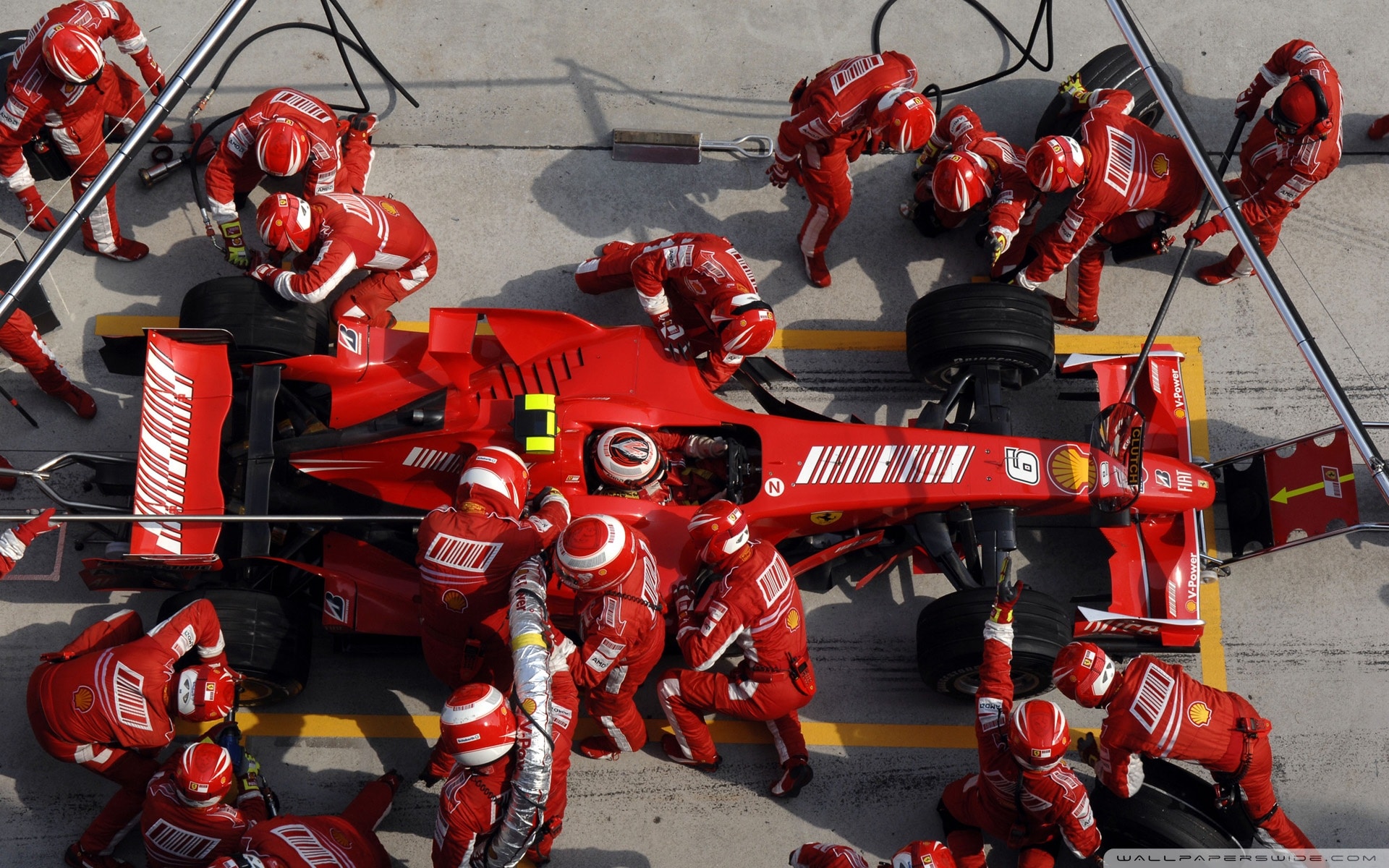 Ferrari brand positioning
Ferrari stands for Italian passion.
The brand idea is "Italian Excellence that makes the world dream." They clearly understand the brand's role in tapping into the pride of Italians around the world. Most fans of Ferrari will never own a car. It will be a lifelong dream. Instead, these brand fans will buy tee shirts, hats, sunglasses, key chains and anything that projects their association with the brand. The branded merchandise accounts for $1.5 – $2 billion in sales each year. That's a significant contribution to Ferrari's $4 – $5 billion in revenue each year. 
A lot of this merchandise is anything but cheap. 
A model of the coveted Ferrari F14T at 1:8 scale costs $5,400. Ferrari sunglasses retail for more than $200. It all adds up and helps to make Ferrari one of the most valuable automotive companies in the world. Moreover, there is now a Ferrari theme park in UAE. 
Take your brand knowledge to new heights with our Beloved Brands playbook
Beloved Brands is a comprehensive guide that covers the fundamentals of brand management. It goes deep on strategic thinking, brand positioning, brand plan development, advertising decisions, media planning, marketing analytics, and the brand financials. This is an opportunity to build your marketing skills to help your career. And, it will provide you with the roadmap for driving growth on your brand.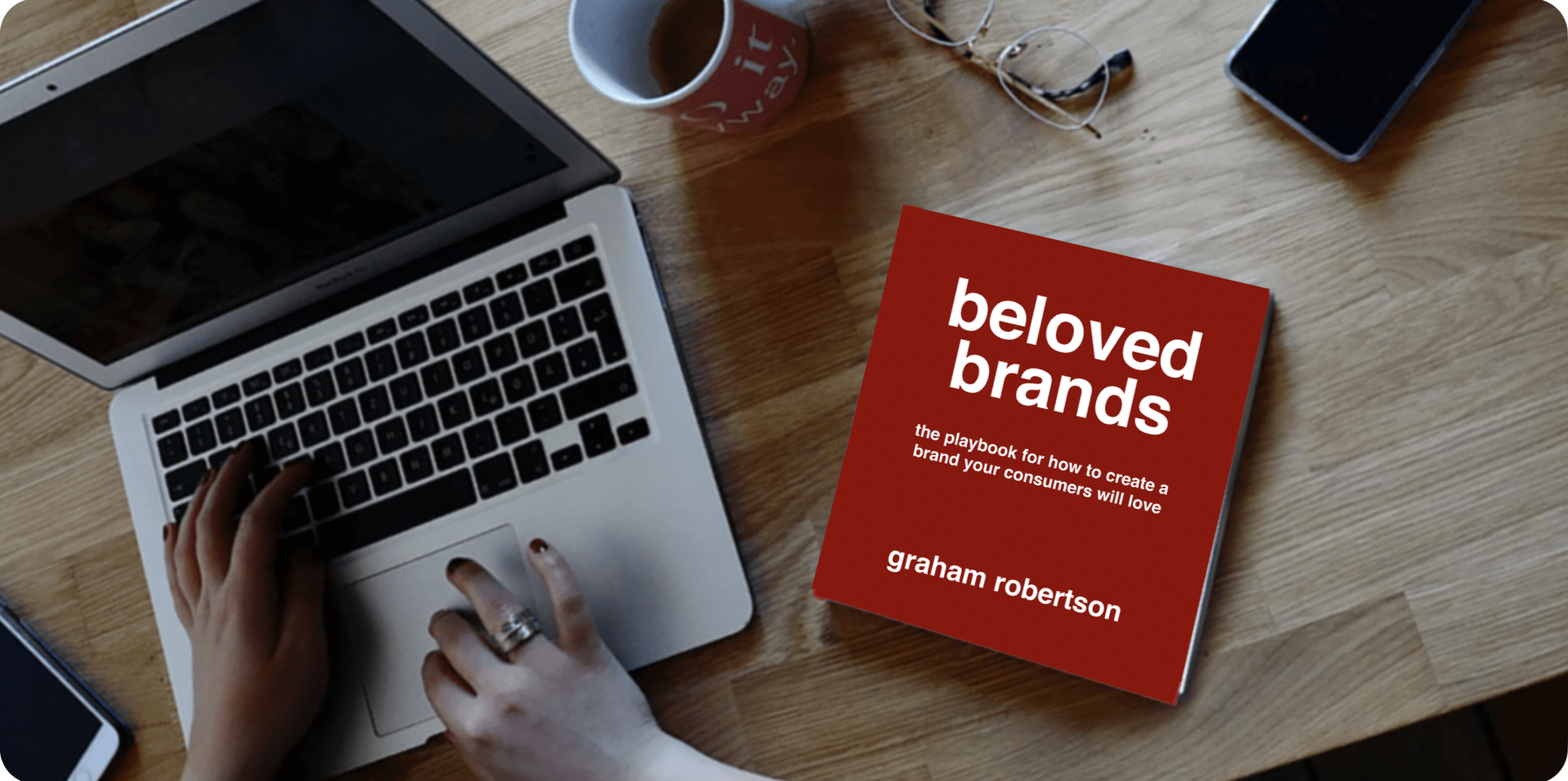 Marketers see Beloved Brands playbook as a go-to resource, as they keep it within arm's reach for any new project. We are thrilled to see that it has received a 5-star rating from nearly 90% of Amazon reviewers. Additionally, we have also created playbooks for B2B Brands and Healthcare Brands, catering to specific industries.
Ferrari limits production on cars.
Since back in the 1990s, Ferrari has found tremendous success in using the pent-up desire to fuel their success. While everyone should want a Ferrari, not everyone should have one.  This keeps the price high. 
By focusing on extraordinary vehicle design and exclusivity, Ferrari is able to sell luxury cars with high-profit margins. Increasing profitability with high margins has been a key driver of revenue growth. They reported EBITDA margins of 25%, which is quite high as compared to other luxury car manufacturers as well as the industry average.
While they have allowed the car volumes to inch up, and it appears they are finally releasing their SUV at a $350,000 price point. 
The courageous pathway to becoming a beloved brand
As a leading energy drink brand, Red Bull has become a household name across the globe. The brand is known for its high energy and exciting marketing campaigns. As well, Red Bull takes an innovative approach to product development. In this post, we will take an in-depth look at Red Bull's marketing execution, exploring how the brand has become so successful. I hope you can learn from its daring approach and boost your own business. When you think of energy drinks, Red Bull is probably one of the first brands that come to mind.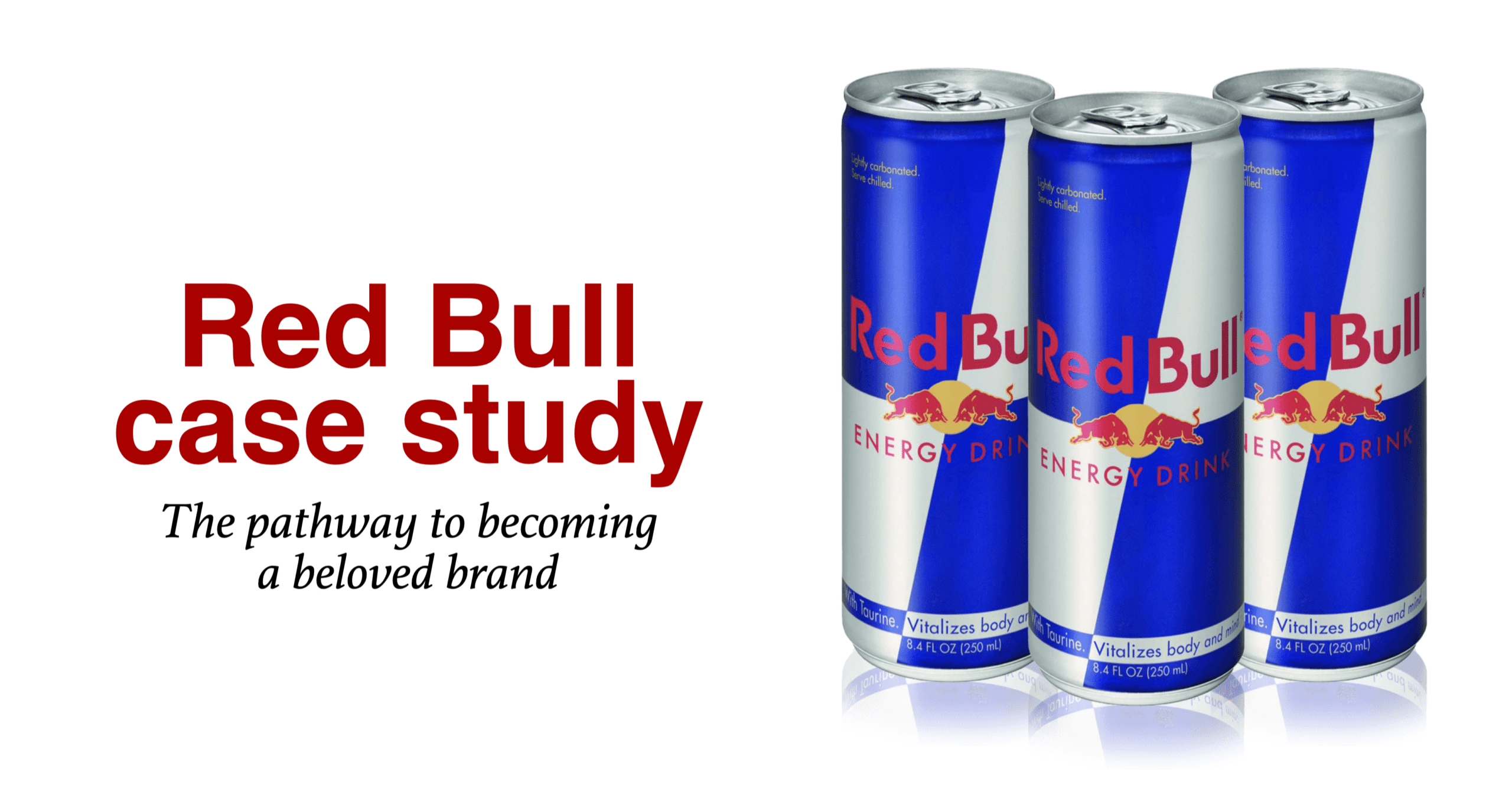 Our Red Bull case study focuses on Red Bull advertising, extreme sports, distribution, productive and innovation. They take chances most of us would be too afraid to do. This courage helps capture the attention of younger audience.
The purpose behind the brand is clear
"We build cars, symbols of Italian excellence the world over, and we do so to win on both road and track. Unique creations that fuel the Prancing Horse legend and generate a "World of Dreams and Emotions".
Very motivating to consumers in the marketplace, as well as internally, for everyone who works on the Ferrari brand.
Luca Cordero di Montezemolo, the former Chairman of Ferrari talked about the link between the history and traditions. "I want to maintain the link with the past, with the tradition and with the history but don't want to be in the prison of the history. I want to be in the prison of the future."
The two issues in the future:
Building out the marketing plan, these are their two biggest key issues that help frame their strategy statements for the future.
How will they improve their performance on the F1 track, to beat Mercedes, and keep the passion of their fans alive?
With changing regulations on fuel emissions, around the world, how can the brand advance on Hybrid technology so that it can maintain its standing as a modern car?
It looks like as we head into the F1 season, there will be pressure for the Ferrari brand to step up their performance on the track. All those fans with their faces painted red want victories.
For marketers, who are your most motivated consumers? And, how can you turn them into passionate brand fans?
If you like cars, you will enjoy our Tesla Case Study. Tesla has used the hype-style marketing style of Apple. Elon Musk has borrowed from the Steve Jobs playbook. He uses event-style marketing, an outspoken visionary voice, and he is continually challenging the status quo. Yes, he goes offside on Twitter all the time, but we might be glad that we never saw Steve Jobs tweet. 
To illustrate, click on our Brand Idea map for the Tesla brand.
We use our Brand Idea Map tool to show how Tesla stretches their summarized brand idea of "designed for our future" across five different consumer touchpoints. Brand Promise. Brand Story. Innovation. Purchase Moment. Customer Experience. The Brand Idea Map ensures all are lined up to consistently deliver the same Tesla brand. 
Learn from these brand case studies
Explore how these real-world examples demonstrate the effectiveness of our brand management tools. Click on the logo to read the case study.
To read our case studies, click on the brand logo you want to read more about.
Brand Management Mini MBA
Invest in your future. If you are an ambitious marketer, looking to solidify your marketing skills, our Brand Management Mini MBA will teach you about strategic thinking, brand positioning, brand plans, advertising decisions, and marketing analytics.
Have a look at our brochure on our Mini MBA program
Use  >  to move through the brochure or  x  to see the full screen. 
You get 36 videos and we provide key chapters from our Beloved Brands Playbook, and a Brand Management Workbook with exercises to try in real-time. You will earn a certificate you can use on your resume or LinkedIn profile. 
We empower the ambitious to achieve the extraordinary.
Without a doubt, our role at Beloved Brands is to help the ambitious marketers who are trying to improve their marketing skills. Most importantly, we will prepare you so you can reach your full potential in your career. You will learn about strategic thinking, brand positioning, brand plans, marketing execution, and marketing analytics. As well, we provide a suite of marketing tools, templates that will make it easier to do your job, processes that you can follow, and provocative thoughts to trigger your thinking. 
Have you gone through an assessment of the marketing skills of your team? Take a look below:
The fundamentals of marketing matter.
Our Beloved Brands marketing training programs cover different streams to suit the type of marketer you are. For instance, our marketing training covers consumer marketing, B2B marketing, and Healthcare marketing. 
The marketing fundamentals that we show in this article are part of what we use in our marketing training programs. Ambitious marketers will learn about strategic thinking, brand positioning, brand plans, marketing execution, writing creative briefs, advertising decision-making, marketing analytics, and marketing finance. 
Importantly, when you invest in our marketing training program, you will help your team gain the marketing skills they need to succeed. Without a doubt, you will see your people make smarter decisions and produce exceptional work that drives business growth. 
Finally, I wrote our Beloved Brands playbook to help you build a brand that your consumers will love. If you are a B2B marketer, try our B2B Brands playbook. And, if you are a Healthcare Marketer, try our Healthcare Brands playbook.
Everything a Marketing must know about.
Importantly, Brand leaders need to know how to think, define, plan, execute and analyze with the best of them. Moreover, while the brand leaders don't really know how to do anything, they are looked upon to make every decision. Have a look at our five minute video on everything a marketer must know. To read more, click on this link: Everything.
To view, use the ▶️ controls to play or volume buttons 
If you are looking to make your marketing team smarter, we can help. To get started, email Graham Robertson at [email protected]