It amazes me how few people understand what a marketer really does. Even those who work beside us, who might work in sales or at our agency. Plenty of times, I have stopped them and asked, "do you know what we do?" And, their answer kinda shocked me. Wait, it scared me. The ideal brand leader has to be a well-rounded generalist, knowing enough about everything they come in contact with, but never an expert. 
Brand leaders need to know how to think, define, plan, execute and analyze with the best of them. They are surrounded by experts. 
Moreover, while the brand leaders don't really know how to do anything, they are looked upon to make every decision. No one else at the table wants to or can decide. Essentially, a brand leader's greatness comes from the greatness of those around them.
To view, use the ▶️ controls to play or volume buttons 
How to win with smart strategic thinking
First, challenge yourself to think strategically, to ask the right questions before you reach for solutions. Our thinking tools force you to look at strategy in a holistic way. Essentially, you must assess your brand's core strength, the relationship with consumers, competitive stance you take, and business situation. Next, brand leaders need to be capable of leading a well-thought strategic discussion across your organization or winning any strategic argument with your management team. Then, learn to apply your vision, to focus your resources on identified opportunities that create a market impact you can transform into a performance result for your brand.
To illustrate, click on the diagram to zoom in. 
How to define a winning brand positioning
To start, you need to understand how to define and focus on an ideal consumer target profile, framed with need states, consumer insights and the consumer enemies. Then, brand leaders need to take a consumer centric approach to turn brand features into functional and emotional benefits. Next, use our innovative benefit cheat sheets to make decisions. And, learn how to find a winning brand positioning space that is own-able and motivating to consumers. Develop a brand idea that can focus every everyone who works on your brand. Finally, you will learn to write brand concepts, brand stories, and a credo. 
To illustrate, click on the diagram to zoom in. 
To read more on brand positioning, click on the link below
Brand Positioning video lesson
Our brand positioning statement video shows how to use our functional benefit cheatsheet and our emotional benefit cheatsheet to help build the ideal brand positioning statement.
To view, use the ▶️ controls to play or volume buttons 
Our Beloved Brands playbook goes in depth on everything you need to build a brand consumers will love. Learn to about strategic thinking, brand positioning, writing brand plans, advertising decisions, media planning, marketing analytics, and financials.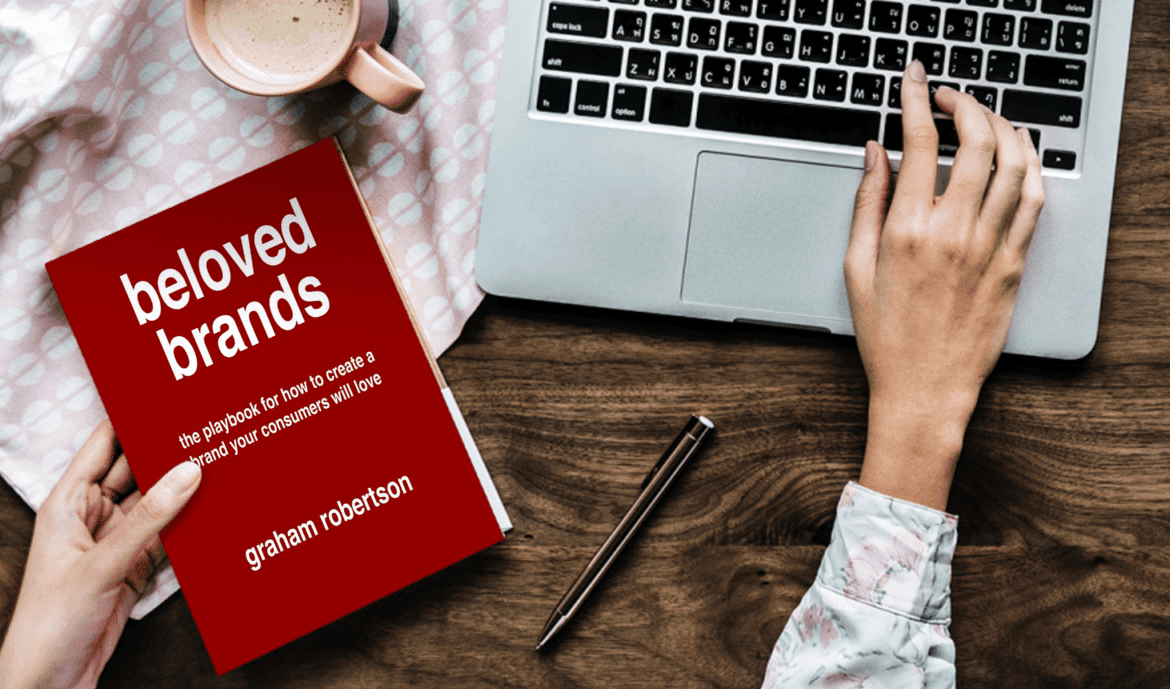 How to build a marketing plan everyone can follow
We teach the best-in-class methods for coming up with all elements of a smart brand plan including the vision, purpose, goals, issues, strategies, and tactics. Clearly, you need to know how to turn strategic thinking into smart strategic objective statements for the brand plan. 
Indeed, with our brand training program, brand leaders will walk away with brand plan templates that will help you build a brand plan presentation you can use for your senior management and across organization. Importantly, we show how to develop smart execution plans that delivers against the brand strategies, including a brand communications plan, innovation plan and sales plans
To illustrate, click on the diagram to zoom in. 
Read more on marketing plans, click on the link below
Brand strategy statements video lesson
Watch our video to see how we use our five elements of strategy to structure our thinking. And, then build the brand strategy statements that we can easily explain to others. Indeed, these form the foundation of the plan. 
To view, use the ▶️ controls to play or volume buttons 
How to inspire creative advertising decision
You need to know how to write strategic, focused and thorough creative briefs that will create great work from experts. You need to be able to run the project management of the process so you will be able to lead all marketing execution projects on brand communication, innovation, selling or experience. Undoubtedly, Brand leaders need to learn to inspire greatness from teams of experts at execution agencies or throughout your organization. Importantly, learn to engage your instincts to judge marketing execution and make smart marketing execution decisions that will tighten the bond with consumers.
To illustrate, click on the diagram to zoom in. 
Read more on advertising decisions, click on the link below
How to use analytics to uncover brand issues
You have to understand all sources of brand data, including market share, brand funnel, consumption, tracking results, and financials. Challenge yourself on the principles of analytics so you dig deep into data, draws comparisons and builds a story toward the business conclusion. Brand leaders need to be able to lead a best-in-class deep-dive business review that looks at the marketplace, consumers, channel, competitors and the brand. We provide templates for the deep-dive business review, and monthly performance reports that will help trigger new key issues and strategic thinking.
To illustrate, click on the diagram to zoom in. 
Read more on business reviews, click on the link below
On a classic marketing team, there are four key levels:

Assistant Brand Manager.
Brand Manager.
Marketing Director or Group Marketing Director.
VP Marketing or CMO.
To illustrate, click to zoom in on the brand management career pathway. 
At the Brand Manager level, it becomes about ownership and strategic thinking within your brand plan. Most Brand Managers are honestly a disaster with their first direct report, and get better around the fifth report.
When you get to the Marketing Director role, it becomes more about managing and leading than it does about thinking and doing. To be great, you need to motivate the greatness from your team and let your best players to do their absolute best.
And finally, at the CMO level, you must create your own vision, focus on your people to make them better and shine, drive the business results, and run the processes.
Our Beloved Brands Marketing Training program will make your team smarter.
If you are running a marketing team, you will always benefit from having a smarter team. When you invest in our marketing training program, you will help your team gain the marketing skills they need to succeed. As a result, you will see them make smarter decisions and produce exceptional work that drives business growth.
We'll work with your team to help them learn more about the five core marketing skills: Strategic Thinking, Brand Positioning, Marketing Planning, Marketing Execution, and Brand Analytics. Most importantly, your marketers will learn new tools, concepts, and ideas to trigger new thinking. To help their skills, we get participants to take each tool on a test run. Then, we give feedback for them to keep improving. 
To illustrate, click to zoom in on the brand management career pathway. 
Strategic Thinking:
Our marketing training teaches brand leaders how to ask tough strategic questions to slow everyone down and engage in debate of options to move forward. To start, you will be given various tools to approach strategy in a thoughtful, analytical way. Importantly, marketers need learn how to change brain speeds to move from a strategic thinker style to uncover what is holding back a brand, and onto an instinctual thinker style on marketing execution.
We introduce our Strategic ThinkBox that allows marketers to interrogate their brand. Importantly, our ThinkBox pushes you to take a holistic look at the brand's core strength, competitive landscape, tightness of the consumer bond, and business situation.
Brand Positioning:
Our brand positioning process teaches how to decide on the target market, consumer benefits, and reasons to believe. To start, you will learn to define the ideal consumer and frame the definition with their biggest needs, consumer insights and their enemy. Then, we provide our benefit cheatsheets to help learn how to discover the functional benefits and emotional benefits that a brand can deliver. Importantly, marketers need to make a decision on trying to stake out a unique space that is motivating to consumers, and ownable for the brand.
Learn to use our brand idea tool and see how it helps to communicate the brand idea to everyone across the organization. Finally, marketers will learn how to take the brand positioning work and translate it into a brand concept, brand story, and a brand credo.
Marketing Plans:
We see the marketing plan is a decision-making tool on how a brand will spend their limited resources. Moreover, the marketing plan communicates the expectations to everyone who works on the brand. Importantly, we teach marketers how to put together the vision, purpose, goals, key issues, strategies and marketing execution plans.
Learn how to write key issue questions and strategic statements that forms the foundation of the marketing plan. In addition, our marketing training provides various marketing planning templates including our one-page brand plan and ideal Marketing Plan presentation deck.
Marketing Execution:
Our marketing execution training starts with the concept of our Marketing PlayBox that matches up to the Strategic ThinkBox. To keep marketers on strategy throughout the execution stages, our Marketing PlayBox helps find in-the-box ideas that meet four dimensions: they are focused on our target, fit with the brand, deliver the message, and execute the strategy.
To start, we show how the creative brief sets up the PlayBox, serving as the bridge between the plan and execution. We go through the creative brief line-by line and give you examples of the best and worst. Importantly, you will learn to use our Creative Checklist to help make smarter decisions on creative communications. We workshop how to give feedback to your agency based on gaps you see with the checklist.
Learn to make media decisions that match up to your consumer's purchase journey. In addition, we provide a similar Innovation Checklist to compare innovation ideas.
Brand Analytics:
Our comprehensive brand analytics training teach brand leaders how to lead a deep-dive business review. We outline the best analytical thinking so you can become a well-rounded marketer.
Learn to look at the marketplace, consumer analytics, channels of distribution, competitors or other brands in their industry. And, learn assess the brand itself. Importantly, you will learn how marketing funnels can help assess the brand's performance. We provide 64 analytical questions that marketers can ask of their brand. Finally, we show how to understand the financial performance indicators of the brand.
Take a look at our Marketing Skills assessment tool to see how you or your marketing team measure up.
For more information on our Beloved Brands Marketing Training programs, click below or email Graham Robertson at [email protected]
What type of marketer are you?
We believe that marketers learn best when they see our marketing concepts applied to brands that look like their own. And, we have come up with specific examples – consumer, B2B and healthcare – to showcase our marketing tools. To view, click on the icon below to choose your interest area.
Brand Management Mini MBA
Invest in your future. If you are an ambitious marketer, looking to solidify your marketing skills, our Brand Management Mini MBA will teach you about strategic thinking, brand positioning, brand plans, advertising decisions, and marketing analytics. 
Have a look at our brochure on our Mini MBA program
Use  >  to move through the brochure or  x  to see the full screen. 
Moreover, we provide key chapters from our Beloved Brands Playbook. And, we include a Brand Management Workbook with exercises to try in real-time. Importantly, you will earn a certificate you can use on your resume or LinkedIn profile.