Marketing research is an important part of any marketing plan. It helps you understand how people think and behave so that you can create products and services that will appeal to them. For many small to midsize brands, market research can feel cost-prohibitive. This article will show you five ways you can do some market research for free. The more you understand your consumer, the better you can define your brand positioning. Marketers should improve their overall knowledge by learning about market research.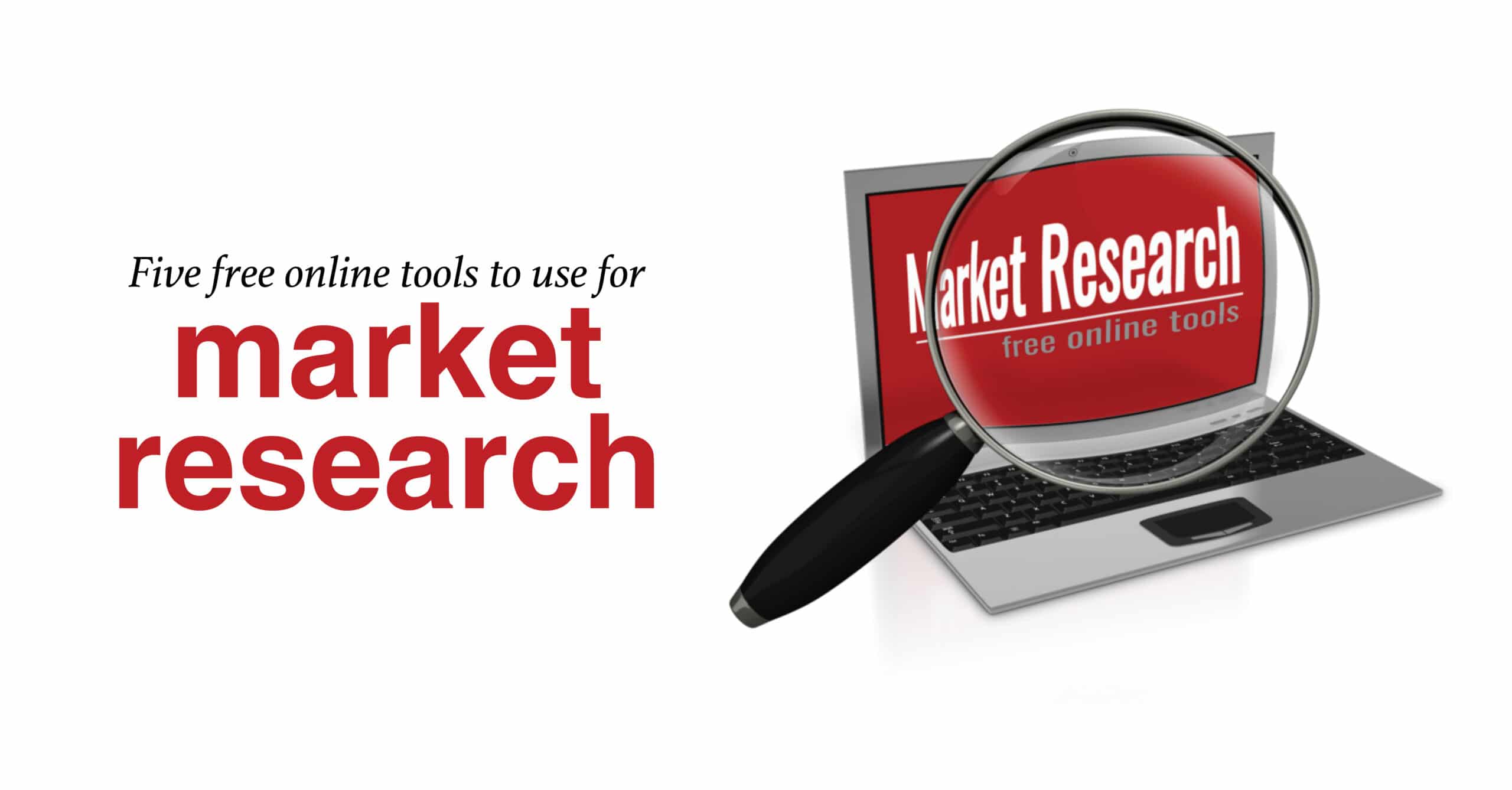 Use SurveyMonkey to create surveys with ease.
If you need to gather some market research data quickly, SurveyMonkey is one of the easiest ways to do it. You can use SurveyMonkey's free version to create surveys and then share them online. Click on this link to learn more: Survey Monkey
Leading a deep-dive business review
Too many marketers are not taking the time to dig in on the analytics. There is no value in having access to data if you are not using it. The best brand leaders can tell strategic stories through analytics. You should be conducting a deep-dive business review at least once a year on your brand. Use our 64 analytical questions to get you started. 
Use Qualtrics to conduct online research studies.
Qualtrics offers an easy way to conduct online research studies. It allows you to build surveys with questions and answers, and then send them to people who opt into your study. Click on this link to learn more: Qualtrics
How to write meaningful consumer insights 
Once you have done some market research, try to turn the work into a consumer insight. Our consumer insights tool below helps you get in the shoes of your consumer and use their voice. 
Every consumer insight should start with the word "I" to get into the shoes of your consumer. Put the consumer insight into quotes to engage their voice. To kickstart your brainstorming, use the consumer voice with our simple tool, "I feel ________ whenever I _______" with a human truth in the first blank, and a moment in your consumer's life in the second blank.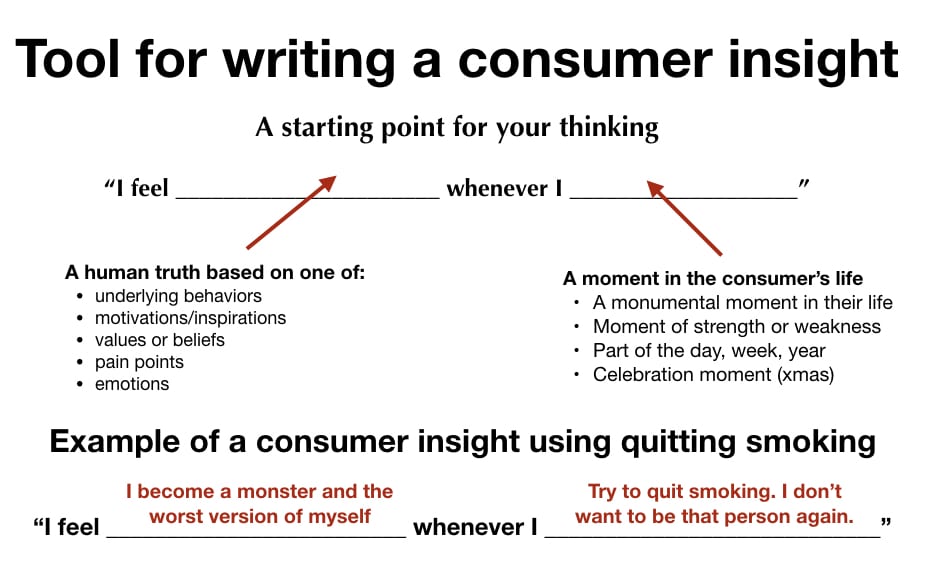 To illustrate, zoom in to see more details.
Use Google Analytics to see where your traffic comes from.
Google Analytics is one of the most popular free analytics tools available to help with market research. You can use it to track how visitors interact with your website, as well as see what pages are getting the most views. 
Here's a great video from Neil Patel, who is one of my favorite resources. His UbberSuggest tool has a free version and a lifetime price of $200. I use it five times per week for my own website research.
Use Hotjar to monitor user behavior.
Hotjar is an online survey tool that allows you to monitor user behavior. It's easy to set up and offers a variety of features. Hotjar helps you understand how users behave on your site, what they need, and how they feel. Moreover, you can map the user journey to spot patterns and trends. And, then develop a deeper understanding of your users with Hotjar.
Take your brand knowledge to new heights with our Beloved Brands playbook
Beloved Brands is a comprehensive guide that covers the fundamentals of brand management. It goes deep on strategic thinking, brand positioning, brand plan development, advertising decisions, media planning, marketing analytics, and the brand financials. This is an opportunity to build your marketing skills to help your career. And, it will provide you with the roadmap for driving growth on your brand.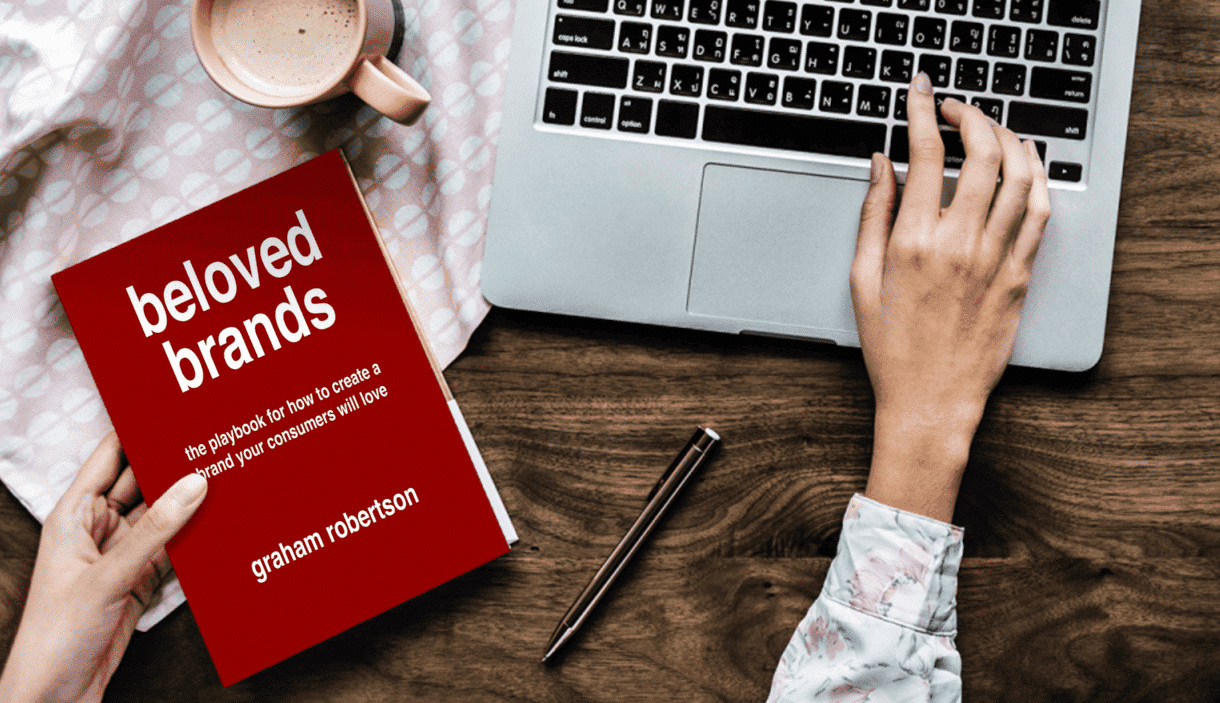 Marketers see Beloved Brands playbook as a go-to resource, as they keep it within arm's reach for any new project. We are thrilled to see that it has received a 5-star rating from nearly 90% of Amazon reviewers. Additionally, we have also created playbooks for B2B Brands and Healthcare Brands, catering to specific industries.
Use Buzzsumo to find influencers and track their social media performance.
BuzzSumo is a free market research tool that helps marketers find the top performing blogs and websites in any given industry. You can use it to see what people are saying about your competitors, as well as discover new opportunities for your own brand. 
You can use it to find the most popular content on the web. And, you can find real questions to answer in your content. 
Click on this link to learn more: Buzzsumo
On a classic marketing team, there are four key levels:

Assistant Brand Manager.
Brand Manager.
Marketing Director or Group Marketing Director.
VP Marketing or CMO.
To illustrate, click to zoom in on the brand management career pathway. 
At the Brand Manager level, it becomes about ownership and strategic thinking within your brand plan. Most Brand Managers are honestly a disaster with their first direct report, and get better around the fifth report.
When you get to the Marketing Director role, it becomes more about managing and leading than it does about thinking and doing. To be great, you need to motivate the greatness from your team and let your best players to do their absolute best.
And finally, at the CMO level, you must create your own vision, focus on your people to make them better and shine, drive the business results, and run the processes.
Our Beloved Brands Marketing Training program will make your team smarter.
If you are running a marketing team, you will always benefit from having a smarter team. When you invest in our marketing training program, you will help your team gain the marketing skills they need to succeed. As a result, you will see them make smarter decisions and produce exceptional work that drives business growth.
We'll work with your team to help them learn more about the five core marketing skills: Strategic Thinking, Brand Positioning, Marketing Planning, Marketing Execution, and Brand Analytics. Most importantly, your marketers will learn new tools, concepts, and ideas to trigger new thinking. To help their skills, we get participants to take each tool on a test run. Then, we give feedback for them to keep improving. 
To illustrate, click to zoom in on the brand management career pathway. 
Strategic Thinking:
Our marketing training teaches brand leaders how to ask tough strategic questions to slow everyone down and engage in debate of options to move forward. To start, you will be given various tools to approach strategy in a thoughtful, analytical way. Importantly, marketers need learn how to change brain speeds to move from a strategic thinker style to uncover what is holding back a brand, and onto an instinctual thinker style on marketing execution.
We introduce our Strategic ThinkBox that allows marketers to interrogate their brand. Importantly, our ThinkBox pushes you to take a holistic look at the brand's core strength, competitive landscape, tightness of the consumer bond, and business situation.
Brand Positioning:
Our brand positioning process teaches how to decide on the target market, consumer benefits, and reasons to believe. To start, you will learn to define the ideal consumer and frame the definition with their biggest needs, consumer insights and their enemy. Then, we provide our benefit cheatsheets to help learn how to discover the functional benefits and emotional benefits that a brand can deliver. Importantly, marketers need to make a decision on trying to stake out a unique space that is motivating to consumers, and ownable for the brand.
Learn to use our brand idea tool and see how it helps to communicate the brand idea to everyone across the organization. Finally, marketers will learn how to take the brand positioning work and translate it into a brand concept, brand story, and a brand credo.
Marketing Plans:
We see the marketing plan is a decision-making tool on how a brand will spend their limited resources. Moreover, the marketing plan communicates the expectations to everyone who works on the brand. Importantly, we teach marketers how to put together the vision, purpose, goals, key issues, strategies and marketing execution plans.
Learn how to write key issue questions and strategic statements that forms the foundation of the marketing plan. In addition, our marketing training provides various marketing planning templates including our one-page brand plan and ideal Marketing Plan presentation deck.
Marketing Execution:
Our marketing execution training starts with the concept of our Marketing PlayBox that matches up to the Strategic ThinkBox. To keep marketers on strategy throughout the execution stages, our Marketing PlayBox helps find in-the-box ideas that meet four dimensions: they are focused on our target, fit with the brand, deliver the message, and execute the strategy.
To start, we show how the creative brief sets up the PlayBox, serving as the bridge between the plan and execution. We go through the creative brief line-by line and give you examples of the best and worst. Importantly, you will learn to use our Creative Checklist to help make smarter decisions on creative communications. We workshop how to give feedback to your agency based on gaps you see with the checklist.
Learn to make media decisions that match up to your consumer's purchase journey. In addition, we provide a similar Innovation Checklist to compare innovation ideas.
Brand Analytics:
Our comprehensive brand analytics training teach brand leaders how to lead a deep-dive business review. We outline the best analytical thinking so you can become a well-rounded marketer.
Learn to look at the marketplace, consumer analytics, channels of distribution, competitors or other brands in their industry. And, learn assess the brand itself. Importantly, you will learn how marketing funnels can help assess the brand's performance. We provide 64 analytical questions that marketers can ask of their brand. Finally, we show how to understand the financial performance indicators of the brand.
Take a look at our Marketing Skills assessment tool to see how you or your marketing team measure up.
For more information on our Beloved Brands Marketing Training programs, click below or email Graham Robertson at [email protected]
Brand Management Mini MBA
Invest in your future. If you are an ambitious marketer, looking to solidify your marketing skills, our Brand Management Mini MBA will teach you about strategic thinking, brand positioning, brand plans, advertising decisions, and marketing analytics.
Have a look at our brochure on our Mini MBA program
Use  >  to move through the brochure or  x  to see the full screen. 
You get 36 training videos, key chapters from our Beloved Brands Playbook, and a Brand Management Workbook with exercises to try in real-time. You will earn a certificate you can use on your resume or LinkedIn profile.