Airbnb does an amazing job in delivering an amazing consumer experience. They deliver on their big idea of Don't just go there. Live there. I have always been a traveler, more than a tourist. And, I would love to live everywhere in the world. I don't need a hotel.
I have always found it better to rent a place for a week, and live there. And, I hate staying hotels, like a tourist. My first venture was in Peebles Scotland, in 1992. I found an amazing place through the classified section of the newspaper. Do you even know where Peebles is? Wait, do you even know what a classified section is? Then, I met the person, went through a photo album. And, then handed them the cash. I had an amazing time. The flat was the top half of a house, in a small village 30 minutes south of Edinburgh. Then throughout the 1990s, I found a place in France, Belgium, Austria, and New Zealand.
Still no technology. It was not really easy finding these gems around the world. It was like finding a needle in a haystack. But, ever so rewarding when I did find them. I've been so lucky to have stayed in so many great places.
Airbnb takes all the hard work I was doing and puts it right in front of the consumer. You can sort by city, even down to the neighborhood, sort by the type of residence, specify a few needs (e.g. wifi), and then put in your price range. With most, you can see 15-20 photos to give you an idea. You can also see reviews, but they need help in that department to ensure honesty.  (e.g. It looks like everyone hands out 4's and 5's). You make your choice, select the dates, provide government I.D. to ensure it is really you, and then off your offer goes to the owner. Moments later, or when they wake up, the reply saying yes. There is a bit of hunting that goes on, but it is so much easier than everything I used to do.
Airbnb: Don't just go there. Live there.
Airbnb has nailed the creation of the brand idea of "Don't just go there. Live there." It replaces their original brand idea of "Imagine a world where you can belong anywhere", which felt a bit dreamy and disconnected from the reality of the product they were offering. Airbnb's own data says that 86% of the consumers who use Airbnb are picking the platform because they want to live more like a local. Exactly the same reasoning I was looking up places in newspapers. That insight of living rather than visiting inspired the brand's latest and largest marketing campaign, "Live There."
At Beloved Brands, we have created a model that shows how to take your brand idea down to every part of your business through 5 consumer touch-points: brand promise, brand story, innovation, purchase moment and the consumer experience.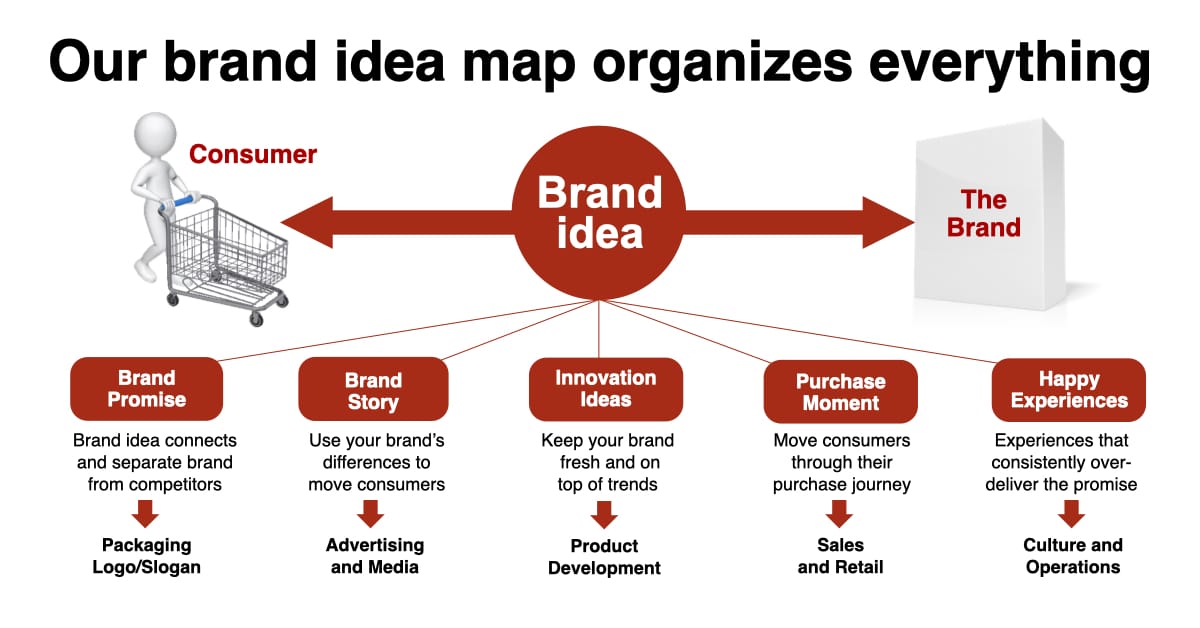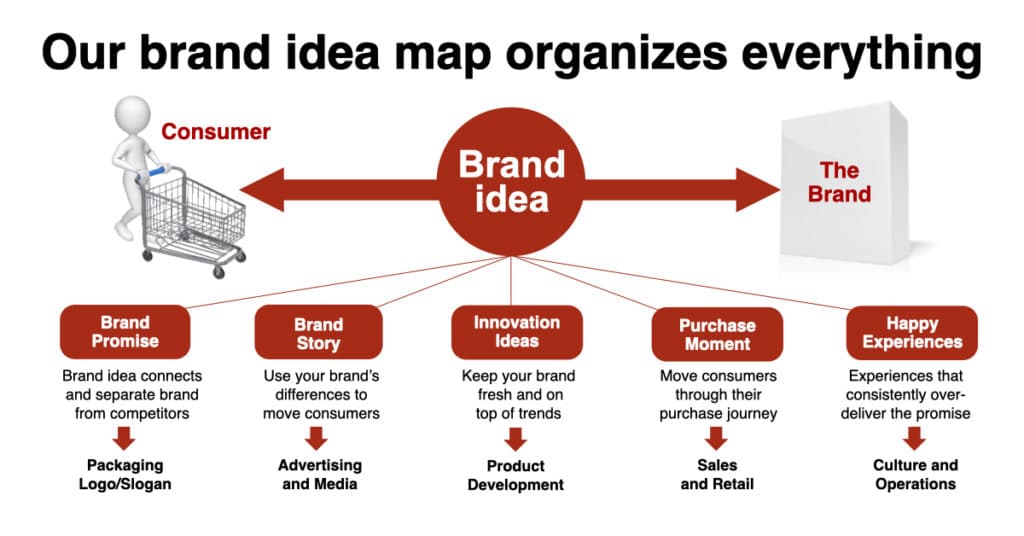 Great examples of expressing the Airbnb brand
In a partnership with the Art Institute of Chicago, they were able to recreate Van Gogh's famous bedroom to be rented for $13 a night on Airbnb. While it showcases the museum, for Airbnb, it really brings their brand experience to life, saying anything is possible.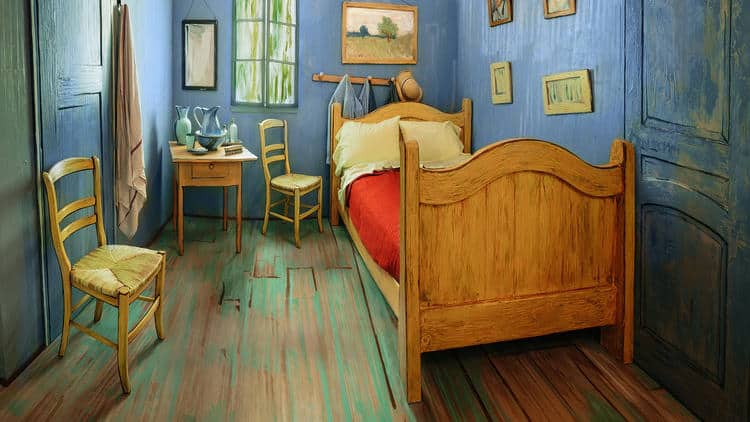 Next, to embed the brand experience through the culture, Airbnb built their new office in Singapore around the actual homes on Airbnb to showcase the vast diversity of destinations on offer through the community-driven platform. These include an apartment in Batignolles, Andy Warhol-inspired art loft in Bangkok, a caravan in Cornwall, a villa in Kuta, amongst others.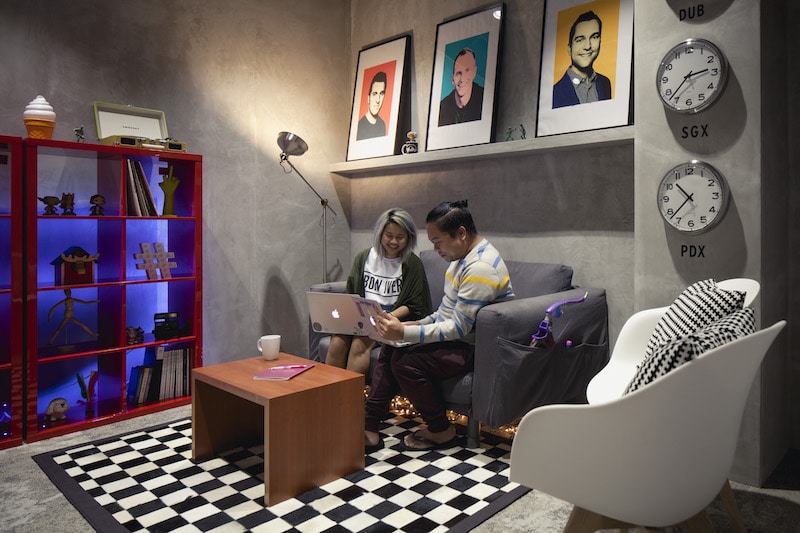 "Airbnb has never been a traditional workplace. At Airbnb, we want to create a sense of travel when we welcome people into our office," said Airbnb Asia-Pacific regional director Julian Persaud. "Simply having photos of unique accommodation and far-off places are not enough, we want our employees and guests to experience the feeling you get when you travel."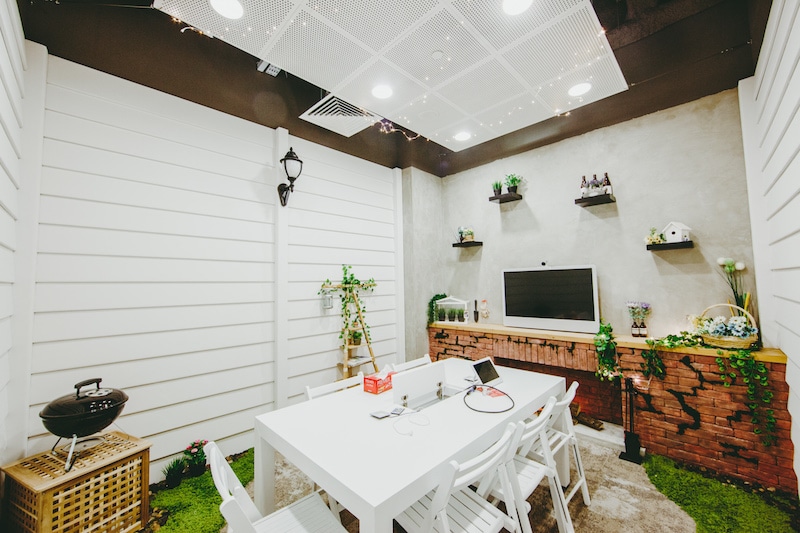 As a sports fan, Airbnb partnered with the Air Canada Center in my hometown of Toronto to provide an amazing experience for a couple. They converted one of the executive suites at the arena into a place to stay for a couple. 
They saw a hockey and basketball game, then skated on the ice and shot on the court. Have a look
Take your brand knowledge to new heights with our Beloved Brands playbook
Beloved Brands is a comprehensive guide that covers the fundamentals of brand management. It goes deep on strategic thinking, brand positioning, brand plan development, advertising decisions, media planning, marketing analytics, and the brand financials. This is an opportunity to build your marketing skills to help your career. And, it will provide you with the roadmap for driving growth on your brand.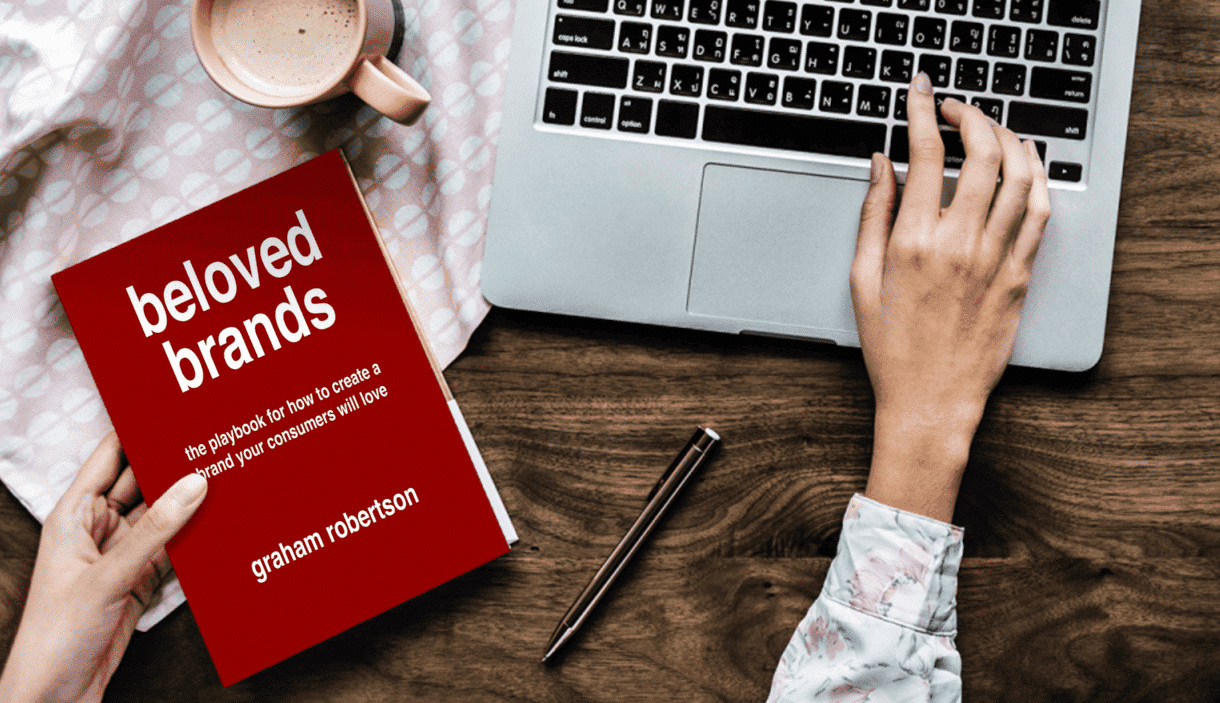 Marketers see Beloved Brands playbook as a go-to resource, as they keep it within arm's reach for any new project. We are thrilled to see that it has received a 5-star rating from nearly 90% of Amazon reviewers. Additionally, we have also created playbooks for B2B Brands and Healthcare Brands, catering to specific industries.
The Creative Brief defines the box.
Use our Creative Checklist to determine if the creative work is in the box.
Then, we introduce a Creative Checklist that is designed to help you make advertising decisions. When you see the creative marketing execution come back from your experts, use our creative checklist to make decisions. Next, use your feedback to your marketing experts to steer the ideas back in-the-box. Importantly, the Creative Checklist highlights the gaps you see. Your role is to provide your problems with the work, while avoiding providing a solution. Let your creative marketing execution experts use their in-the-box creativity to figure out new solutions that will fit the box. 
To illustrate, click to review how our Creative Checklist helps decide if the creative advertising fits the box..
Use our ABC's of Advertising: Attention, brand link, communication stickiness
Here are four questions to ask:
To illustrate, click on the ABC's of advertising to see details.
Get comfortable with various advertising techniques.
Video on how to use in-the-box creativity
Have a look at our video on how to use in-the-box creativity to ensure our marketing execution stays on strategy. We introduce how our Creative Brief defines the box the work must play in. And, our Creative Checklist to allow you to decide if the marketing execution delivers. To read more, click on this link: How to use in-the-box creativity. 
To view, use the ▶️ controls to play our brand strategy video.