The relationship between marketers and ad agencies is a bit odd. Even the best of marriage counsellors might say it's too dysfunctional to survive. I've been brought in a few times when a client said, "we want to fire our agency." It is too easy to fire an agency. The first thing I see is flaws on both sides. And then I usually tell the client "you have to fire yourself first" and then see if you still think your agency is bad. Do everything to improve yourself to see if you can isolate the issue, because even if you go through with it, the work you do to improve will help you show up better to the next agency.
The best clients respect the process, the agency, and their own judgment. On the flip side, the best ad agency works for us, not our boss. They understand our strategies, give options, adjust to feedback, and teach us how to be better at our job. The obvious need is for great work, but it takes both working together to achieve greatness. 
Client-agency relationship
What makes a great ad agency
1. My ad agency understands my goals, issues, and strategies.
I want an agency who write briefs and creative work that expresses my brand strategy. In today's world, people on both sides–client and agency–are more focused on making cool stuff than creating work that delivers the strategy. Not enough are trained in strategic thinking, brand planning, and creative briefs.
As margins are squeezed on both sides, we are losing the "strategic planner" who is the interruptive voice in the room to make sure the strategy lines up to the consumer. I'd prefer investing in a great strategic planner instead of five client service people show up at every meeting. Even the best brand leaders struggle to translate their brand plan, into a creative brief. We need those strategic planners to help set up better insights and creative strategy.
2. We are here to make great advertising that builds my brand, not work that just win awards
I get that awards are part of the agency world, to reward exceptional work. I wish more award choices would focus more on moving brands forward. The best in marketing, see it as a puzzle, where they start by understanding the consumer, then figure out what connects and moves the consumer, and finally, what will trigger our consumer to move in a way that fits our strategy.
Stop getting so excited about stuff. Get about excited about what stuff does.
Instead of coming into the room with the "we are so excited" line, I want an agency to come into a room and say "we have an ad for you that will creatively accomplish the goal you laid out in your brand plan." Then show me how you did it.
3. My ad agency gives me creative options, not strategic options
Come on agencies, clients want options. Get over it.
The difference for me is that I want creative options, not strategic ones. Each option has to deliver the strategy, not just various parts of the creative brief. There is nothing worse than agencies who tear apart the brief and deliver options for each part of the brief. As a client, I want a brief with a tightly defined target, one objective, one main message. There can be no tearing apart a big wide creative brief. As clients, options give us comfort. But even more importantly, options treat us with respect that we can still make the right decision.
As an aside, it's somewhat crazy that ten agency people in a room all agree on which option is the recommended. If the same ten ordered pizza, we'd likely end up with 7 pizzas. I want an agency who is comfortable enough to show their disagreement candidly.
4. My ad agency should not be territorial
As a client, I want free and open access to planners and creative people. The best account people allow the client to communicate directly with the creative team. Most great creative teams I have worked with want direct access to the client, rather than have it be filtered through a series of carefully written contact reports.
5. Be fast and cheap when we need fast and cheap
I'd never pick an agency based on price. And, when it comes to the big work, I don't want cheap.
However, I need us to both be flexible enough. Sometimes, I want the world's most celebrated Michelin star chef to create a masterpiece. Other times, we just need a good burger. I need the agency to know when.
There is a reason why big agencies lost most of their client's digital or social media: eight people in every meeting, 12-week timelines and the need to hire the best photographer, director or writer for everything. The problem is we need it by 4pm today! If you were faster, cheaper and responsive, there would be no specialty agencies and no internal creative shops.
6. My ad agency must be willing to teach
When I was a new brand manager, I was lucky enough that my client services person (Leslie Boscheratto) taught me more about advertising than any client should have to learn. In fact, I'm still embarrassed how little I knew, yet thrilled at how much I learned from that team at Bates back in the mid-90s.
The media world is ten times as complex today as it was in the mid-90s. Brand leaders are more confused than ever. Every day, marketers have to hear: "you should be doing…xyz" coming directly from those with a vested interest, who are trying to sell xyz (their specialty) as the only way to go.
"You should be doing more mobile."
"You should do more paid search."
"Hey, you should do more social media."
"You should do more digital."
"You should be doing content, not advertising."
"But, you should keep TV."
"You should use more influencers, not advertising."
I was lucky to have one media agency back in the day, who would provide a holistic media recommendation. Where is that objective voice of reason, who has no dog in the race? Your client needs and wants your help. No one else is helping them.
7. I want my ad agency to work with me, not for my boss
While the boss pays the agency and has the final say, the best ad agencies still know you are the client. Nothing worse than a client service person continually trying to go above your head.
I am a big believer in bottom-up marketing. The person who knows the brand situation the best should be the brand manager. If the VP believes they don't, then get a new brand manager, instead of stepping in to do their job. The brand manager should tell the VP what to do not the other way around.
Same with the agency. Stop thinking the brand manager is just a speed bump to get to the VP. The best way for an agency to earn the trust of the client is to demonstrate that they work for the brand manager. Once you have that trust, it will earn you a seat at the table of their boss.
Oh, by the way, if the brand manager is viewed as really, really good…who do you think is the first person we ask if the agency is any good: that's right, the person you've viewed as a speed bump. Not smart on your part.
Take your brand knowledge to new heights with our Beloved Brands playbook
Beloved Brands is a comprehensive guide that covers the fundamentals of brand management. It goes deep on strategic thinking, brand positioning, brand plan development, advertising decisions, media planning, marketing analytics, and the brand financials. This is an opportunity to build your marketing skills to help your career. And, it will provide you with the roadmap for driving growth on your brand.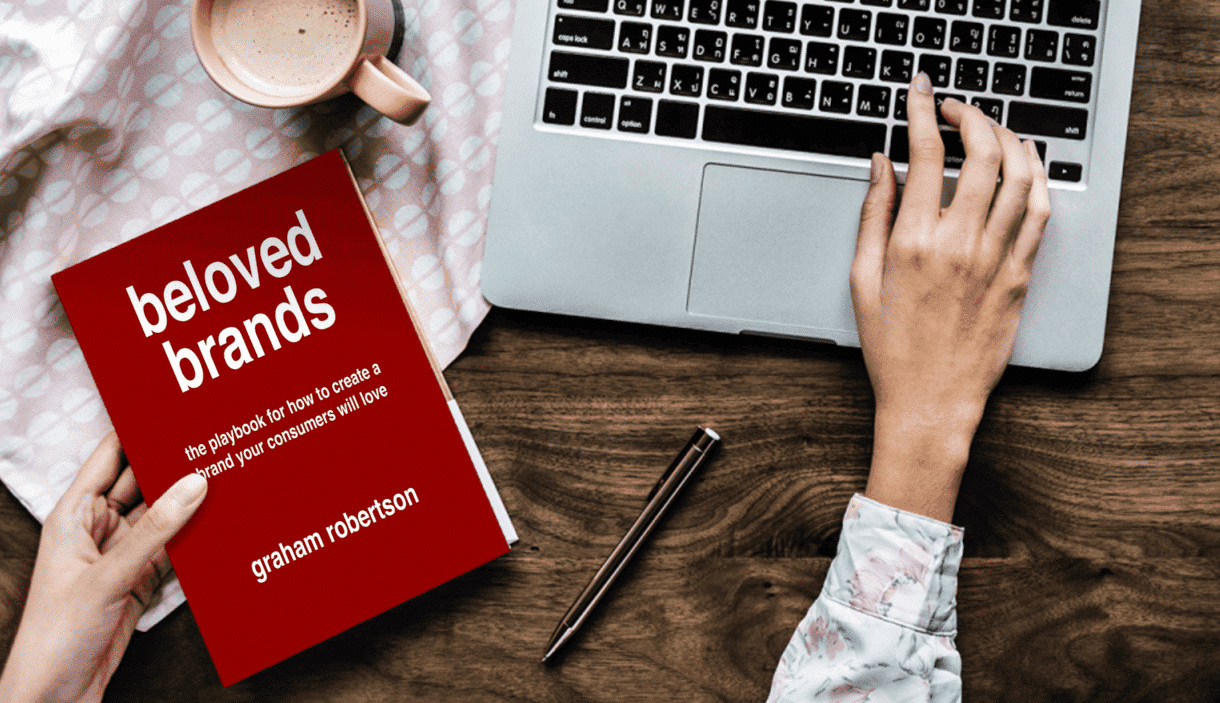 Marketers see Beloved Brands playbook as a go-to resource, as they keep it within arm's reach for any new project. We are thrilled to see that it has received a 5-star rating from nearly 90% of Amazon reviewers. Additionally, we have also created playbooks for B2B Brands and Healthcare Brands, catering to specific industries.
Before you fire your agency, you should show up as a better client
Brand leaders need to take a step back and let the creativity of execution unfold. I always say that it is okay to know exactly what you want, but you should never know until the moment you see it. As the client, I like to think of marketing execution as the perfect gift that you never thought to buy yourself. How we engage our experts can either inspire greatness or crush the spirit of creativity. From my experience, experts would prefer to be pushed than held back. The last thing experts want is to be asked for their expertise and then told exactly what to do. There is a fine line between rolling up your sleeves to work alongside the experts and pushing the experts out of the way.
It is time to step back and assume your true role as a brand leader. Trust me, it is a unique skill to be able to inspire, challenge, question, direct and decide, without any expertise at all.
I come at this topic from the vantage of a client, having spent 20 years working as a brand leader. I am not an ad agency guy, but I have seen some great ad agencies and some not so good.
The Creative Brief defines the box.
Use our Creative Checklist to determine if the creative work is in the box.
Then, we introduce a Creative Checklist that is designed to help you make advertising decisions. When you see the creative marketing execution come back from your experts, use our creative checklist to make decisions. Next, use your feedback to your marketing experts to steer the ideas back in-the-box. Importantly, the Creative Checklist highlights the gaps you see. Your role is to provide your problems with the work, while avoiding providing a solution. Let your creative marketing execution experts use their in-the-box creativity to figure out new solutions that will fit the box. 
To illustrate, click to review how our Creative Checklist helps decide if the creative advertising fits the box..
Use our ABC's of Advertising: Attention, brand link, communication stickiness
Here are four questions to ask:
To illustrate, click on the ABC's of advertising to see details.
Get comfortable with various advertising techniques.
Video on how to use in-the-box creativity
Have a look at our video on how to use in-the-box creativity to ensure our marketing execution stays on strategy. We introduce how our Creative Brief defines the box the work must play in. And, our Creative Checklist to allow you to decide if the marketing execution delivers. To read more, click on this link: How to use in-the-box creativity. 
To view, use the ▶️ controls to play our brand strategy video.